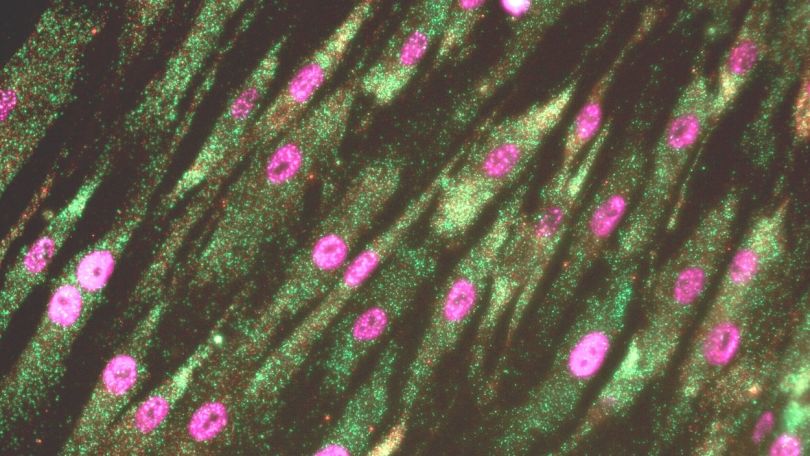 ReadCoor, a spatial genomic startup working to advance clinical research and drug discovery, announced Tuesday it raised $27 million in Series B financing, bringing its total money raised to $50 million.
The Cambridge-based company said in a statement that it plans to use this most recent funding to accelerate the commercialization of its platform, which is powered by its proprietary fluorescent in situ sequencing (FISSEQ) technology. The tool is capable of simultaneously detecting hundreds of thousands of RNA, DNA and proteins in every cell within intact tissue, visualizing 3D spatial surveys of thousands of molecules at a time. This provides researchers with stronger data and allows them to accelerate discoveries, diagnosis and treatment.
"The development of true spatial sequencing is currently burdened by technical challenges, including the need for specialized imaging hardware, laborious protocols, and unsupported analysis software," ReadCoor's founder, president and CEO Richard Terry said in a statement. "To overcome these challenges and integrate these methods, we created an all-in-one solution with unparalleled capacity for true multi-omic spatial sequencing with high-resolution 3D imaging, robust data collection and analysis."
FISSEQ was first published in Science in 2014 and was developed in Harvard University's Church Lab and the Wyss Institute for Biologically Inspired Engineering. It has since been used to study cancer, infectious diseases and neuroscience. ReadCoor has also collaborated with and received grants from heavyweights like the Bill & Melinda Gates Foundation and the Chan Zuckerberg Initiative.
The company also announced that it will be unveiling its FISSEQ platform next month at the Advances in Genome Biology and Technology meeting in Marco Island, Fla.