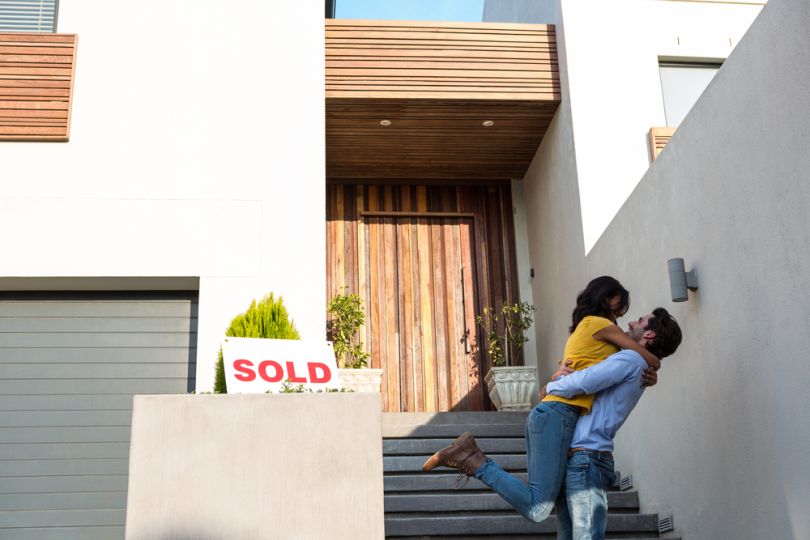 Venture capitalists give money to startup founders to fuel growth at promising businesses. In return, the investor gets equity, or partial ownership, in the company. 
If the company increases in value over time, the investor's share increases in value, as well. If the company implodes, the investor is out of luck.
Boston-based Hometap had the idea to drag and drop that investment model into the home equity market.
If a homeowner wants to grow their "business," like by making home repairs, getting an advanced degree or launching a side hustle, Hometap will give them money to do so — namely, a percentage of their home's value.
Homeowners can use the money however they want, but Hometap now has partial ownership in the home. Homeowners have ten years to either sell the home and pay Hometap an agreed-upon percentage or use cash to pay the company a percentage of the home's current value.
Hometap announced Wednesday it raised $100 million to propel its expansion throughout the U.S. The funding was a combination of equity funding for the company and capital to invest in homes.
Hometap reported in May its product is available to 20 percent of American homeowners, but that number likely has increased since. Its goal is to reach 75 percent, according to a company release. 
Why would all those homeowners want to share equity in their homes? To avoid debt. 
Unlike home equity loans, home equity lines of credit or cash-out refinancing, Hometap's setup doesn't require homeowners to pay back any certain amount. Rather, the company gets a cut of the home's value — whatever that may be. If the home increases in value, Hometap makes money. If the home's value dips or flatlines, Hometap doesn't. 
That alone is enough to draw the attention of customers and investors. Statistics from 2018 show U.S. households with at least one type of debt owed around $135,000, on average. Consumers understandably aren't eager to add to that number, which boosts the appeal of an option like Hometap.
Participants in the company's latest funding round include ICONIQ Capital, LLC as well as returning investors General Catalyst, G20, Pillar and American Family Ventures. 
Hometap's total funding is now $130 million, according to Crunchbase, including a $12 million Series A round in 2018.