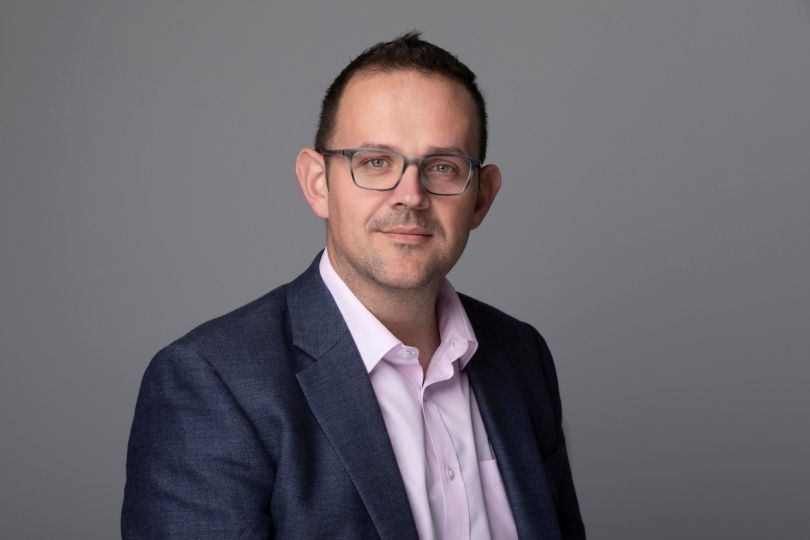 Many companies still use PowerPoints and e-courses to keep their employees up to speed on cybersecurity best practices.
Unfortunately, while they're doing that, hackers are coming up with completely new methods of attack that circumvent whatever strategies corporations have given their employes. This means companies and their teams are always reacting to cyber threats and rarely anticipating them.
U.K.-based startup Immersive Labs struck out to fix what it considered outdated aspects of cybersecurity training. Namely, the classroom model, passive learning style, static curriculum and rigid structure characteristic of many skill-building programs. 
The company announced today a $40 million Series B round to expand its North American operations. 
With Immersive Labs, employees can access cybersecurity skill-building exercises on any device at any time — whether they're cybersecurity experts or laypeople. The platform's content is updated in real time, so it's better at keeping up with emerging threats. In fact, the company adds four to five new labs each week. 
For example, four hours after the WannaCry ransomware attack hit headlines in May 2017, Immersive Labs pushed out a simulation in which cybersecurity officers could safely activate the so-called cryptoworm and track how it spread, CEO James Hadley told Built In.
Perhaps most importantly, the platform's exercises are gamified, weaving in elements of competition and reward to keep users engaged and help them absorb information. 
The platform can be tailored to each client's business model and vulnerabilities. It also collects data on employees' performance and progress to help companies better understand their cybersecurity status.
"Attackers are highly motivated to innovate and learn new techniques, and we're helping our customers defend against those attackers by keeping their skills up to date every week," Hadley said. "Technology organizations are focused on patching and updating systems quickly, and we're essentially patching the human."
Hadley, who used to be a cybersecurity researcher at the U.K. Government Communications Headquarters, founded Immersive Labs in 2017. The company's annual recurring revenue increased 750 percent in the past year, and it now employs 100. 
Twenty percent of Immersive Labs' clients are based in the U.S., and that number is poised to grow as cybersecurity becomes a bigger priority for a wider breadth of companies. The startup launched its U.S. headquarters in Back Bay a few months ago, and, with fresh funding in its pockets, is looking to hire aggressively.
"[Boston's] got 12 people on the ground, and I think we've got a few more joining the next couple of weeks, so we're just going to continue to expand there. It's been quite a quick hiring and joining spree," Hadley said.
The company will add between 50 and 100 people to its roster in Boston in 2020, according to Hadley, with a focus on sales, customer success and marketing roles. Its engineering and product teams will remain in the U.K.
The Series B round was led by Summit Partners, with participation from Goldman Sachs. It raised an $8 million Series A round in January, according to Crunchbase.