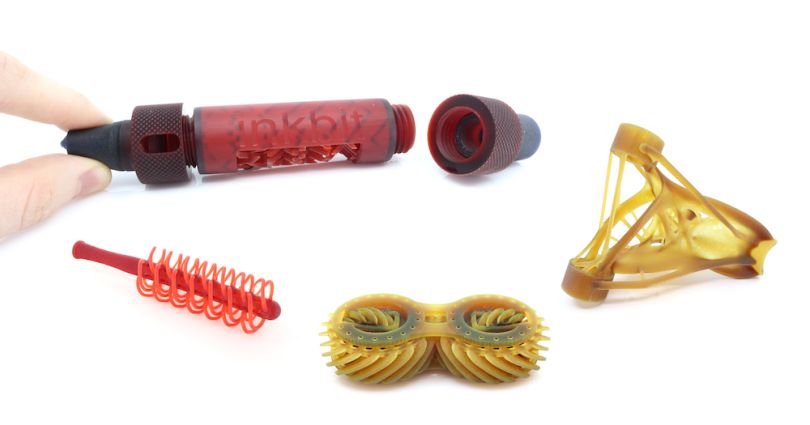 3D printing has numerous benefits: it can be cheaper and faster than other manufacturing processes, create designs impossible to make otherwise, and so on. But the company Inkbit thinks it can make 3D printing even better integrating artificial intelligence.
Inkbit has created a 3D printer and platform that uses machine vision and AI to increase the speed, precision and reliability of 3D printing at larger volumes. Thanks to its machine vision, the printer is able to scan each layer of the material while it's being printed and spot any errors that occur. It then uses AI to correct these mistakes, and make future predictions about how the material will behave.
Inkbit spun out of the Computer Science and Artificial Intelligence Laboratory at MIT in 2017, and the young company is about to gain some momentum. On Monday, Inkbit announced that it raised $12 million in an equity financing round led by Stratasys and DSM Venturing.
"The composition of this syndicate was chosen to maximize the speed of development and commercialization of our platform, with each investor bringing to us their unique expertise in equipment manufacturing, high-performance materials and applications in robotics, medical devices and life sciences tools," Inkbit CEO and founder Davide Marini said in a statement. "Our value proposition to customers is simple: We are adding a layer of machine vision and machine learning to material jetting, increasing its accuracy, reliability and enabling its use with production-grade materials."
This $12 million financing follows the company's first round from December 2017, which raised $2.8 million. Inkbit has also received funding from DARPA and the National Science Foundation.
Inkbit currently has an early access program where it works with a handful of customers, including Johnson & Johnson, to help develop applications for its technology. The company is looking to release its first systems to a wider audience in 2021. This latest investment will help Inkbit work towards that timeline.