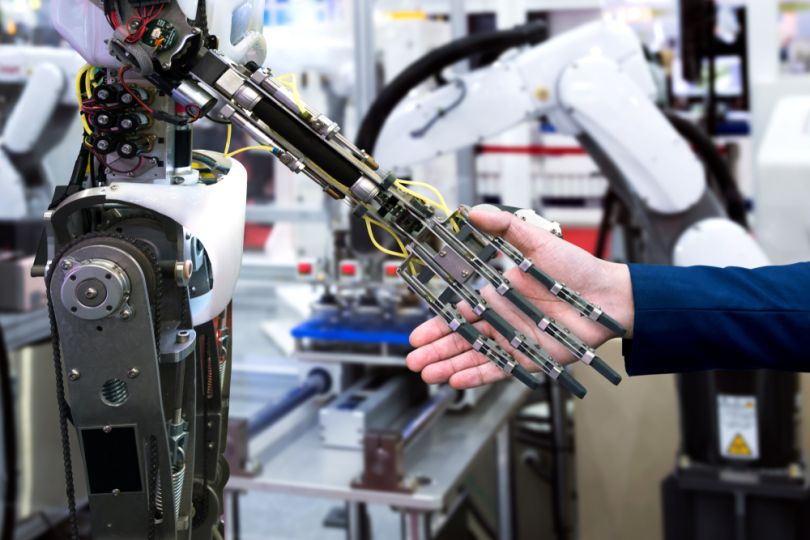 Robots are efficient, but they're not great with spontaneity.
In a fast-paced work environment like a restaurant or construction site, that creates problems. A robot may be able to carry dishes, but it can't get out of the way when a frazzled server walks into its path. 
Robot collisions — and the safety issues they create — are a big reason the machines haven't gained more traction in commercial spaces. Realtime Robotics created two tools that help robots be better coworkers, and the company today announced a $11.7 million funding round to speed its growth. 
One solution, RapidPlan, creates a map of potential motions for an existing robot and lets it maneuver to avoid obstacles. The other, RapidSense, helps users calibrate their robots' depth-sensing cameras. When synced with RapidPlan, a robot can monitor its environment and react to changes in real time. 
These developments have significant implications for self-driving vehicles, as sensor technology and collision avoidance are some of the main challenges standing in the way of widespread adoption. Mitsubishi, Hyundai and Toyota participated in the funding round.
Realtime Robotics currently is working with 13 corporate partners to establish proof of concept for its offerings. Ultimately, it aims to have these companies serve as original equipment manufacturers and sell its products as part of their own, TechCrunch reported. 
Realtime Robotics sprung from Duke University in 2016 and draws on its four founders' research in the robotics field of motion planning. It has two open positions listed on its website, both based in Japan.