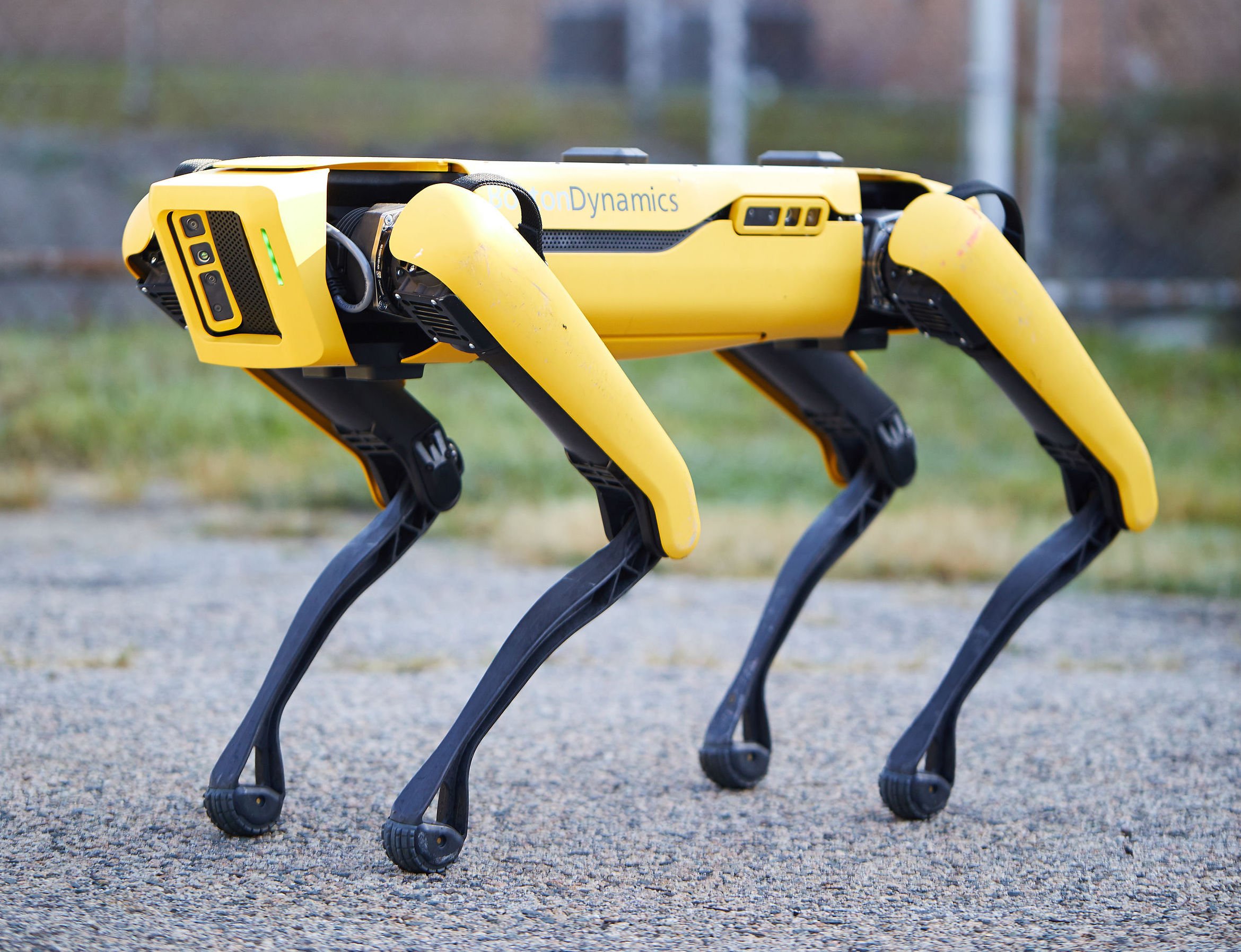 If you're a fan of the K9 Unit, brace yourself. There's a new four-legged professional in town, and this one won't shed on your car seats.
Meet "Spot," a knee-high robot designed by Boston Dynamics that can navigate tricky terrain and run user-made programs. This week, the company announced the first rollout of the robot, which will be available for lease to select companies.
This "early adopters program" is the start of Boston Dynamics' effort to test the robot's performance in real-life settings, like construction sites and oil and gas plants. The company plans to produce 1,000 robots in the next year. 
While conversations about robots in the workplace often focus on efficiency and labor cost savings, one of Spot's main functions will be to keep workers safe, a company spokesperson said in an email to Built In. 
Take people who perform inspections and maintenance at construction sites. Instead of sending employees into unsafe areas, companies could deploy Spot to measure progress and run safety checks. 
With a fleet of Spot robots, that same construction company could run checks much more frequently. That expanded data set would improve forecasting abilities and help prevent problems before they happen. 
Boston Dynamics also will work with law enforcement clients. Spot is a great fit for a bomb squad or hazmat team, as the robot can assess dangerous environments and determine if it's safe for humans to get involved.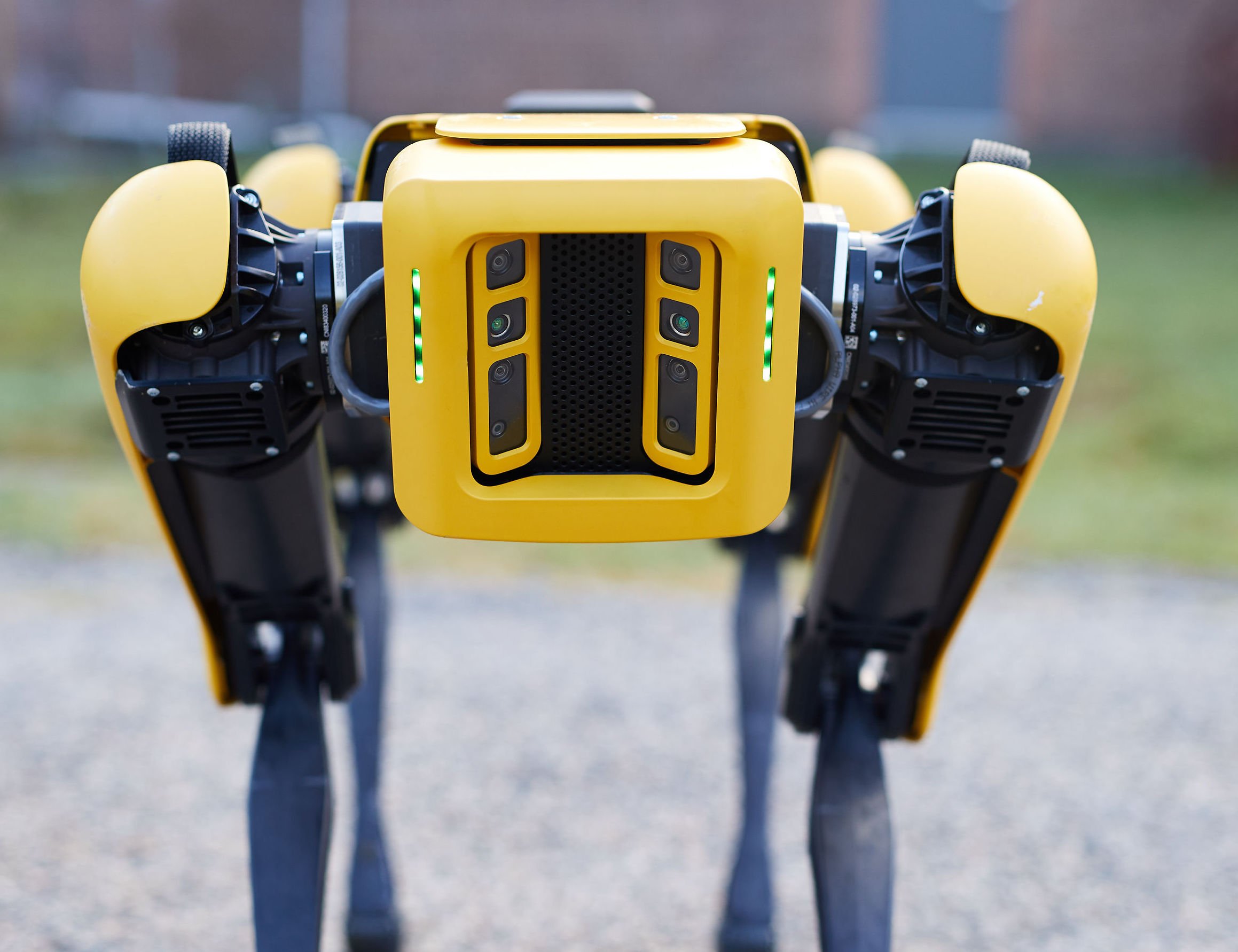 But Spot's capabilities don't end with its existing jobs. The robot has an accessible API, so developers can create their own applications. It also can carry up to 14 kilograms of attachable hardware or payload on its back, so users can add whatever tools the robot needs to do its job — like gas detectors, mesh radios or LIDAR devices. 
Not all of Spot's uses are purely practical. Boston Dynamics is in talks with Cirque du Soleil to determine if the robot has any future as a circus performer, The Verge reported. Gaming and virtual reality companies have also expressed interest, a spokesperson told Built In. 
Spot may not howl at the moon or hide your shoes when you're leaving for work, but this little robot could give your husky a run for its money.