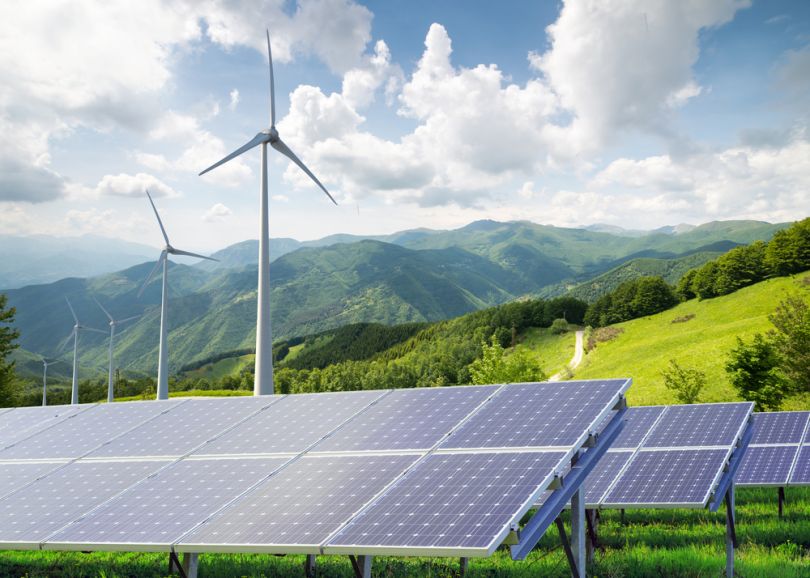 One of the biggest challenges facing the renewable energy industry is how to harness the power of the sun and wind when the sun goes down and the wind stops blowing.
Without a constant source of energy, grids can become erratic and potentially stop working. What renewable energy really needs is a battery to make that power last not just for a rainy day, but for weeks and seasons.
Form Energy has been working on that solution since it launched in 2017, and today, it has announced the raise of $40 million to develop prototypes and a commercial pilot of its energy storage system. 
The arrival of cost-effective long-duration storage is not nearly as far off as many would believe."
The Series B round will fuel the company's research and development of a long-term clean energy battery, said Mateo Jaramillo, CEO and co-founder of Form Energy, in a statement. 
"We have committed our lives to clean energy technology development, and the Series B funding will provide Form with the resources necessary to continue to drive our progress forward," Jaramillo said. 
Form Energy is the result of two different companies researching a new type of battery that could solve the long-duration energy gaps of renewable energy.
One group, led by MIT professor Yet-Ming Chiang was experimenting with making rechargeable batteries out of sulfur instead of lithium. Sulfur is not only more plentiful than lithium — it is also capable of storing energy for a longer period of time, according to the company.
The second group involved a company led by Jaramillo, which had been concocting a solution using a different set of chemicals. The two teams combined forces to share expertise in pursuing both of these paths. 
Ultimately, Form Energy's goal is to build a battery that can store enough power to energize a grid when solar or wind energy falters. 
While the company has not announced its solution, Jaramillo doesn't believe it's far off. 
"The arrival of cost-effective long-duration storage is not nearly as far off as many would believe, and we are laser-focused on quickly developing the product to meet an urgent market need and enable a future that is 100 percent renewable, affordable and reliable," Jaramillo said in his statement. 
Eni Next LLC led the Series B round, with participation from Capricorn Investment Group, and existing investors Breakthrough Energy Ventures (BEV), Prelude Ventures, MIT's The Engine and Macquarie Capital.
As part of the round, the company added wind development pioneer and power infrastructure development expert Michael Skelly to its board.