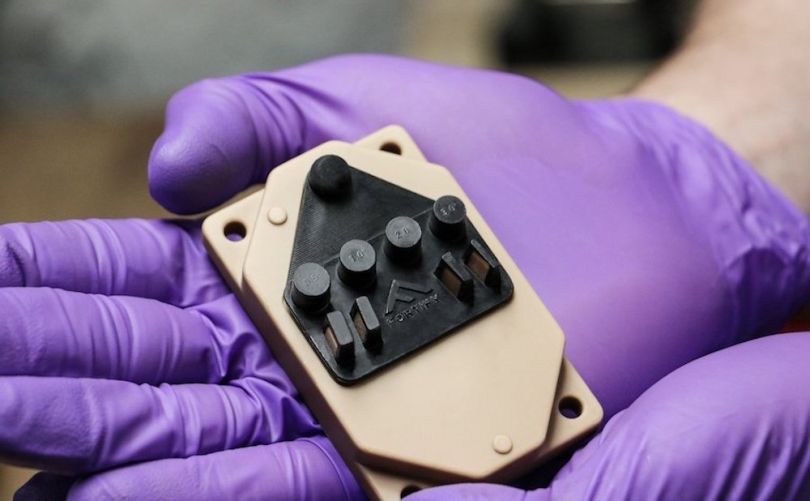 Boston-based 3D printing startup Fortify announced Wednesday that they raised a $10 million Series A led by Accel.
3D printing is a relatively new industry that's been gaining some momentum from investors lately. Some experts believe 3D printing will reach $35.6 billion in revenue in 2024.
Fortify approaches 3D printing a little bit differently to stand out from the competition. The company's 'Fluxprint' technology uses digital light processing and magnetics to arrange reinforcement fibers in the objects that it's printing. This makes 3D printed objects stronger, which is particularly advantageous in one of its more popular applications: machine parts. Applications of this technology can be found in aerospace, automotive industries and manufacturing.
"Now more than ever before, it's vital that the U.S. economy has a strong manufacturing ecosystem," Accel partner Eric Wolford said in a statement. "Fortify is uniquely positioned to help lead the resurgence of American manufacturing by using tech to produce best-in-class parts for the digital age. We're thrilled to support the entire Fortify team as they continue to set a new standard in manufacturing."
The $10 million Series A follows a $2.5 million seed funding round earlier this year. Fortify plans to use this money to support the launch of its Discovery Partner Program, which gives partners access to its Digital Composite Manufacturing platform for 3D printing. This platform uses injection mold tooling to create high performance machine parts in low quantity batches with a quick turnaround. According to Fortify, its users report significant improvements compared to trials with other 3D printed mold tools.
Fortify also plans to use the funding to add more employees. Over the past year, the company has doubled in size and they are moving to a new office space in Charlestown to accommodate its new hires.