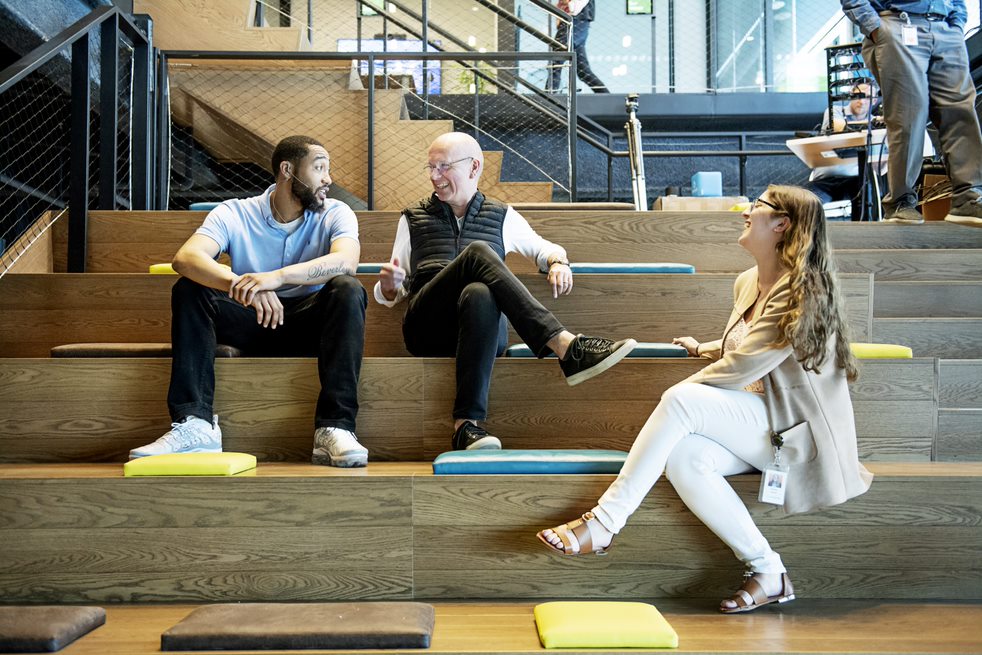 Education technology company Cengage has found a new home at the Seaport's Pier 4 in Boston. Cengage provides course materials including textbooks, ebooks, homework and study guides to nearly 11 million college students around the country. Cengage also serves K-12, library and workforce training markets around the world. 
The new space is 120,000 square feet, fitting the 600-person Boston-based team. The company currently has 60 open positions in Boston and 200 across the U.S.
"We chose the space with current employees as well as future ones in mind," Chief People Officer Gary Fortier told Built In. "Boston's tech hub is a desirable place to work and live, and within that hub, the waterfront is becoming the epicenter."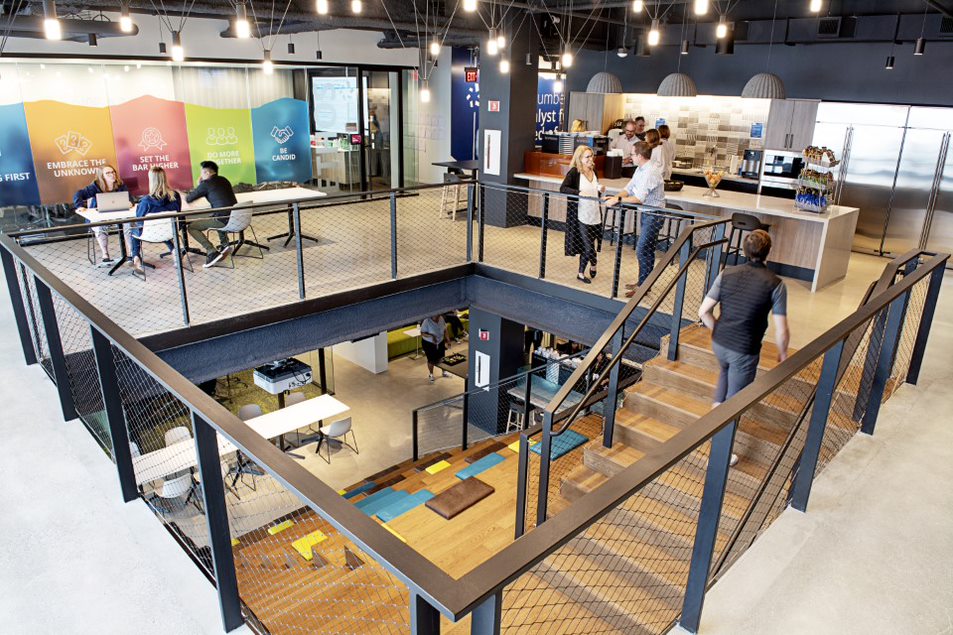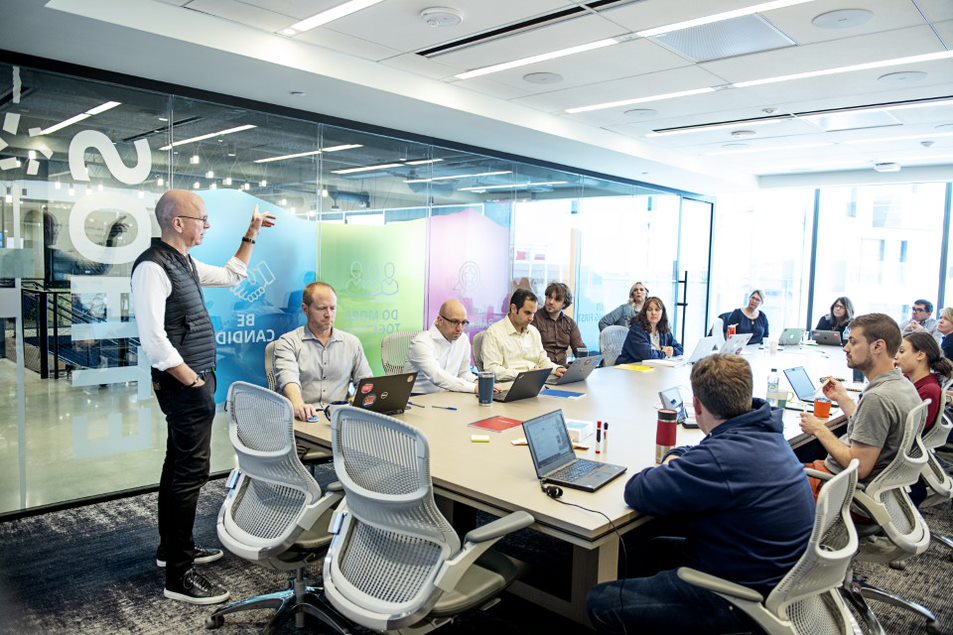 In an effort to create a collaborative and flexible working environment, Cengage doubled the number of meeting spaces, ranging from a multi-purpose conference room fitting up to 80 people, to smaller meeting rooms and individual "quiet cars."
With a grand staircase connecting two of the floors, the design is meant to encourage interaction and an efficient workflow.
Following the move, the company will continue to focus on one of its more recent product launches, Cengage Unlimited. This subscription service for college textbooks and course material provides over 22,000 titles at an affordable price for students.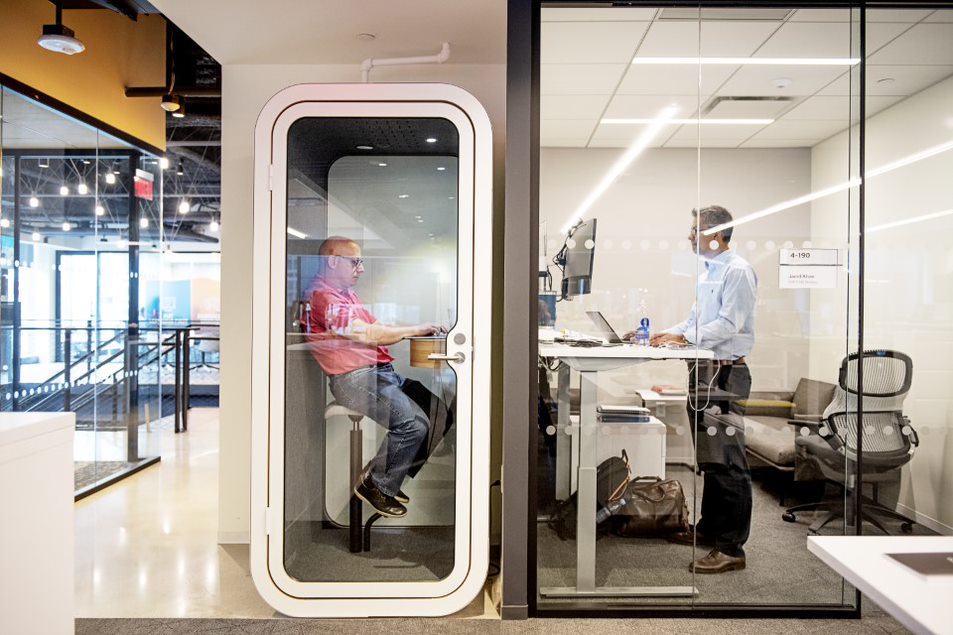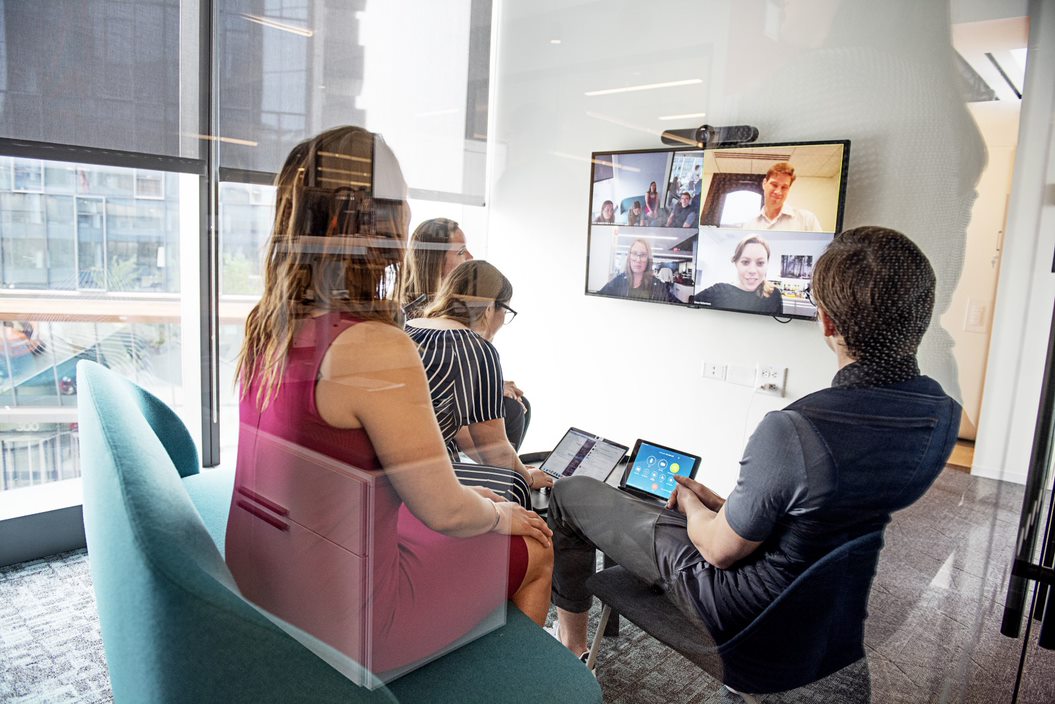 The company is taking a green approach with eco-friendly appliances and furniture, electric car parking spaces, holding 18 charging stations and reusable kitchen items. Employees will have access to a free fitness center as well as a kitchen with beer on tap and stocked wine and snacks.
Also included is an outdoor terrace and rooftop deck with views of the Boston Harbor. Cengage is planning on hosting happy hours, fitness classes and more events for their team to enjoy.
Who doesn't want to take a meeting with that view?