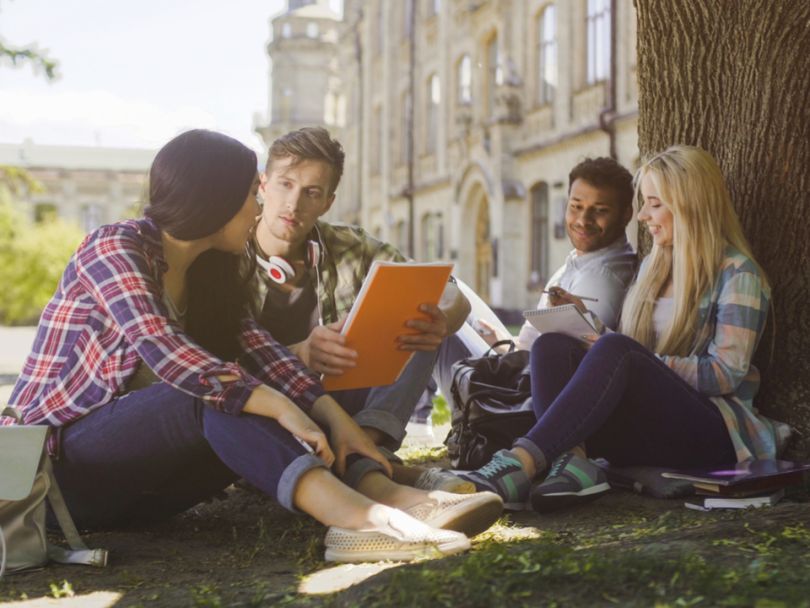 These days, a college degree is a prerequisite for entering much of the American workforce. Yet, not all of us have celebrity parents ready to sign a million-dollar check that will guarantee our acceptance to Princeton. And with the average high schooler receiving just 38 minutes of pre-college advising, where is one to turn to find the guidance necessary to navigate the complex admissions process?
Enter CollegeVine. The Cambridge-based startup was founded at the Harvard Innovation Lab in 2013, and has since helped more than 10,000 students navigate the winding paths of searching for colleges, crafting application essays, improving SAT scores and more. These numbers officially make it the largest college advising marketplace in the country.
The firm's recent success and rapid growth crystalized this week in the form of a $24 million Series B funding round.
Fidelity Investments and Maywood Street Investments, as well as existing investors Morningside Technology Ventures and University Ventures all participated in the round, which brings CollegeVine's funding total to a comfortable $30.7 million.
According to reports, the company plans to use the funds to continue simplifying and standardizing its services, which includes making investments in their data science and engineering departments. The company is also looking into ways it can offer its services as an employee benefit, similar to the ways in which Boston-based loan repayment company Gradifi has done in recent years.
CEO Jon Carson says that the company is working to create services that are accessible and replicable for all. In a recent Business Journal interview, Carson compared the CollegeVine model to a "monthly cable bill" — something simple, data-driven and lightyears away from the astronomical fees charged by private college admissions consultants.
Today, the average high school guidance counselor is responsible for helping nearly 500 students navigate their paths to higher education. And according to research by College Bard, high schools increased four-year-college enrollment by 10 percent by adding just one counselor to their staffs. But since high school staffing is out of the individual student or parent's control, CollegeVine hopes to bring at least some of those benefits to students by other means.
According to CollegeVine, 74 percent of those who use the company's services gain admission to one or more of their top three college choices, and students who apply for scholarships with the help of CollegeVine's tools typically earn $25,000 more than those who don't.
For many students, that kind of funding can make a huge difference.