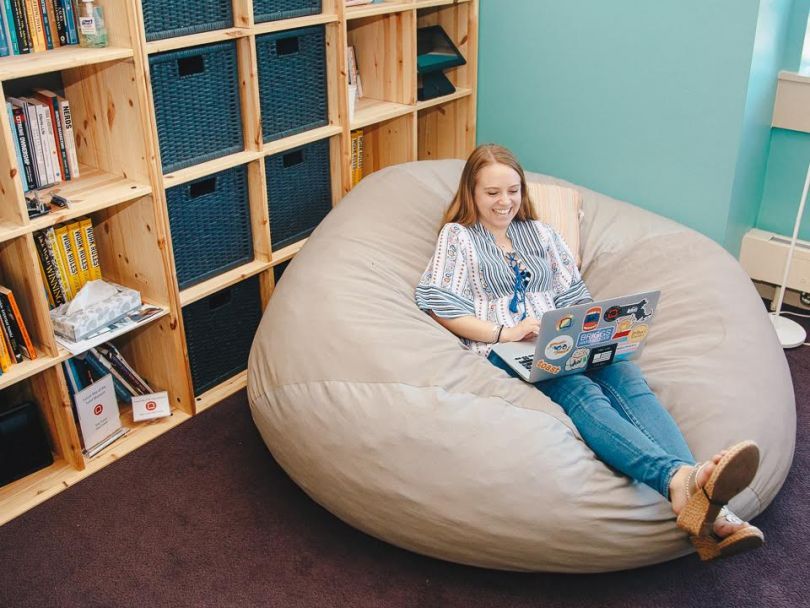 Pursuing a career in engineering can be incredibly rewarding — both mentally and financially — but like in any job, engineers face a unique set of challenges to finding success in the workplace; think ever-changing technologies, demanding workplaces and difficult customers.
Being a female engineer can add even more challenges (and opportunities!) into the mix. We spoke with three women in Boston tech about why they pursued careers in their field, the special set of challenges they've faced, and tips they have for fellow female engineers. Their advice is beneficial to anyone, of any gender, looking to make tech more inclusive and diverse.
Patty Neckowicz, senior software engineer at Toast, advised fellow women in tech to trust their gut when making big career changes — even if that means stepping outside of their comfort zone. It's paid off in big ways for her.
Share the story of how you got into engineering.
My plan going into college was to study biology and take pre-med courses. A few friends persuaded me to take an intro to computer science class my freshman year, and at the end of the course, I received really positive feedback from the professor. He encouraged me to keep exploring the major, and when it came time to choose the next semester's classes, I found myself much more excited about the CS courses than the bio ones. (As an added bonus, I would never have to wake up before 10 a.m.) A couple years later, I accepted a full-time job offer at Amazon coming out of my junior year summer internship.
What is the biggest challenge you've faced in your career, and how have you worked to overcome it?
I don't have one experience that comes to mind, but in the few years that I've been working, I've definitely had to make some tough decisions. It's often difficult to recognize when it's time to move on from a team, or even a company, because it requires you to step back from your day-to-day and realize that you are no longer growing in your role or contributing in the way that you want to. Taking steps to make change happen is also really difficult. The first time I had this experience was when I moved from my previous job to Toast. Even at Toast, I made a decision that I felt would progress my career. I was wrapping up some big projects on a team when a new opportunity opened up in a different product area; I saw this as an opportunity to expand my skills and own something new and high impact. Over the last few years, I've learned to recognize these feelings of being unsatisfied and turn them into motivation to make changes.
Any advice or tips for other women pursuing a career in engineering?
I have consistently struggled to have confidence in my technical abilities, and I have always assumed this was due to my own shortcomings. It has taken me a while to realize that this lack of confidence probably has something to do with the lack of female representation in our industry. An unfortunate consequence of this underrepresentation is imposter syndrome; as women, we spend a lot of time surrounded by people with more confidence because they might feel more entitled to be here than we do. My advice would be to seek objective truths when reflecting on your own performance and abilities. Did your boss give you positive feedback? Have you been promoted recently? Do others praise your skills? Focus on concrete evidence of your capabilities and not the voice inside your head.
For Stephanie Tam, director of engineering at Kyruus, life isn't black and white, and she advises fellow women engineers to not feel paralyzed when choosing what they want to do with their lives. Tam said she loves that working at Kyruus allows her to have a direct impact on people's well-being as they navigate the complex healthcare system.
Share the story of how you got into engineering.
I have always been passionate about learning. I love science and math, but I also love how stories get interwoven into the hard facts that are generally associated with STEM-related areas. I love how, especially in my current job, I can use what I have learned to have real impact and change lives.
When I went to college, it was with 100 percent certainty that I was going to be a pediatric surgeon, but after exploring some intro classes in the STEM fields, I was hooked. Three-and-a-half years later, I received a bachelor's of science in computer science, biomedical engineering and mechanical engineering, and acceptance into an MD/PhD program. All of this schoolwork and drive had worn me down a bit and I wanted to spend time focusing on myself, so I spent a year doing research to make sure I would want to continue school.
In that year, I discovered that I much preferred software, and took a leap of faith when I joined a large software company in Austin, Texas. This job really clicked and became a foundation to fuel my love of engineering. There were so many stories of what people wanted to share, and from those stories, there were so many things to create or solve. There were so many new puzzles and so many new people to learn from. Ten years later, I don't regret for one minute that I'm still chasing new ideas and still growing within a software engineering discipline. Not one day is the same, and I wouldn't have it any other way.
What is the biggest challenge you've faced in your career, and how have you worked to overcome it?
One of the biggest challenges of my career was and is choosing what I want to do. It isn't as simple as just being a software engineer. There are so many different industries out there and also so many different ways to be a software engineer and make an impact. How I eventually overcame this decision paralysis was by reminding myself that life isn't black and white. If what I am doing continues to teach me, challenge me and make me feel good about the mission that I'm helping impact, then it's something worthwhile for me.
Any advice or tips for other women pursuing a career in engineering?  
Go for it. If you think you can do it and you want to do it then the sky's the limit. Nothing should ever stop you from achieving your goals as long as you are prepared for a lifelong journey. 
I get to work with phenomenal people whose unifying mission is to actually change peoples' lives for the better by writing software that allows patients to more quickly find the right provider so they can start getting better, faster. I love that these personal stories become interwoven into the data and that the code that my team and I write helps expedite the patient journey.
There are always going to be some naysayers. And to them (and to her own occasional self-doubt), Mallory Harper, test automation engineer at Wordstream, says, Take a look at my resume. Just look at how far she has come.
Share the story of how you got into engineering.
Back in middle school, we had to choose between taking an art class or an engineering class. Since I can barely draw a stick figure, I decided to give the engineering class a try. To my surprise, I ended up really enjoying it and continued to take a variety of different engineering classes focusing on different areas.
What is the biggest challenge you've faced in your career, and how have you worked to overcome it?
One of the biggest challenges that I have faced is the assumption that I got to where I am simply because I am a female. There seems to be a countless number of times people have said comments like, "Oh, well of course you got the interview, you're a female. They need females." After hearing these comments over and over again, you really begin to start questioning yourself and wondering if it's true. After a few minutes of the self-pity and self-doubt, I remind myself to take a step back and look at how far I've come. A great piece of advice I was given that has helped me is to rewrite my resume and really look at the accomplishments I have made.
Any advice or tips for other women pursuing a career in engineering?  
Believe in yourself. You can be your biggest supporter. Of course, there are going to be obstacles and challenges in your way, but don't let anyone stop you from pursuing what you love.