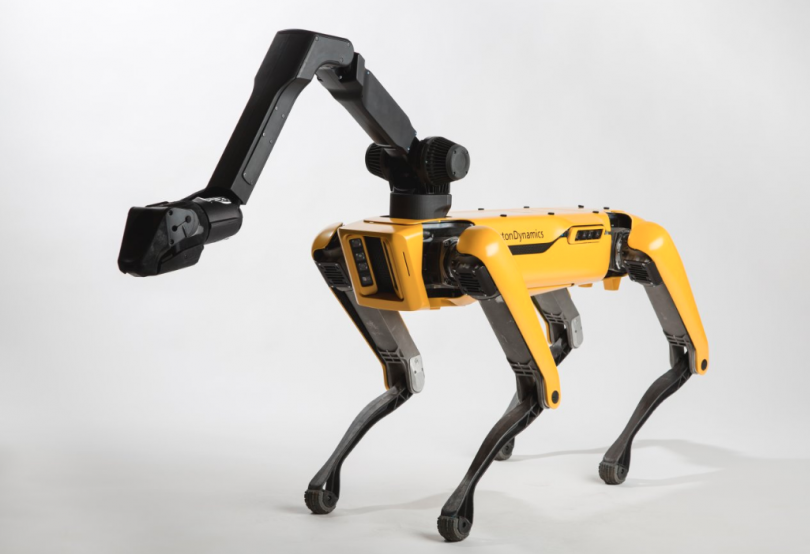 Fans of Boston Dynamics' internet famous robot dog, Spot, rejoice ―  SoftBank has injected another $37 million into Waltham-based Boston Dynamics, so expect Spot to continue to 'wow' his YouTube audience in 2019. 
Softbank already owns Boston Dynamics, as they purchased the company from Google in 2017 for a cool $100 million. This latest investment originated as two separate loans from Softbank Group Capital, a UK-based wing of Softbank that advises the company on investment decisions. According to Yahoo, filings from mid and late 2018 show that the loans were converted into shares of Boston Dynamics stock totaling $37 million. 
This investment will help Boston Dynamics further its research into robotics, AI and machine learning. We're also hoping to see more exciting developments from Spot and SpotMini, the robot dogs developed by Boston Dynamics that have racked up millions of YouTube views. The impressive machines would not look out of place in a futuristic sci-fi movie, as they can now navigate stairs, jump onto boxes, open doors, and even dance to Bruno Mars.
SpotMini (who knows how to moonwalk!) is expected to go on sale this year as Boston Dynamics first commercial product. 
Boston Dynamics traces its MIT roots back to 1992; since then, the evolving company has supplied robots to large companies such as Sony, and government organizations including DARPA and the U.S. military.