There are some obvious ways to prepare for an interview: research the company, prepare a list of questions and get a good night's sleep. However, we wanted to give you an edge. That's why we caught up with recruiters from six fast-growing Boston tech companies. Not only did they share tips for nailing any interview, but they also gave the inside scoop on how to ace their interviews.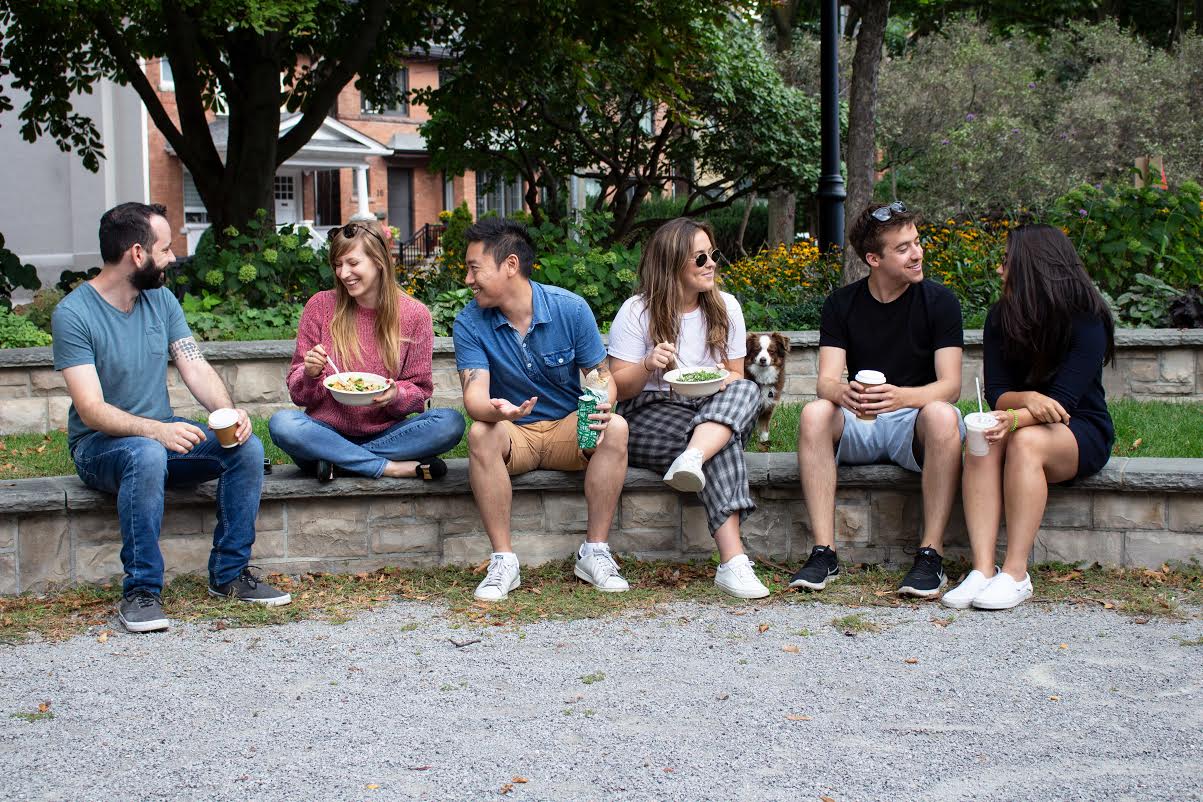 Iryna Korsunska, talent manager at Platterz, said the foodtech company (unsurprisingly) loves to know which local restaurants candidates like.
What does your interview process look like?
Our interview process includes approximately three to four stages, where candidates meet with different team members from Platterz across North America. This is a great opportunity for them to learn about the scope and vision for Platterz, all while getting to know our organization and team members. Our local team in Boston plays a key role in the interview process for our Boston office, meeting all of our candidates before extending an offer.
How can a job candidate best prepare for an interview at your company?
Come prepared to tell us why you want to join Platterz and ask questions about the role you are interviewing for. Be ready to talk about your prior experience, skills and the things that make you unique — we also want to learn about the individual behind the resume. Your interests, values, goals, and of course your favorite local foods, are all things we want to hear about.
Any major interview no-nos?
Be courteous of everyone's time. If you can't make the interview, please give a heads up.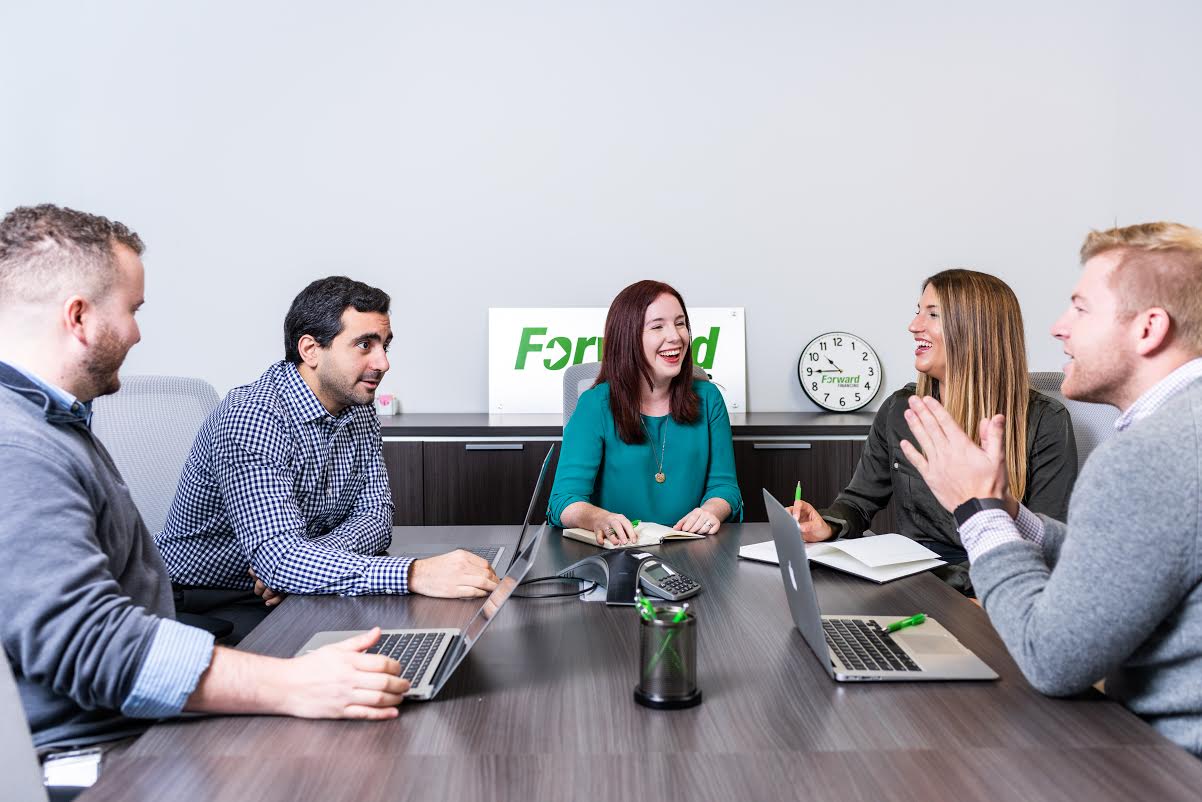 Talent Acquisition Manager Tony Tornaritis said the best way to prepare for an interview at Forward Financing is to think about what you have been successful at during your career and prepare to summarize those accomplishments. Also, think about the challenges you have faced, because there are two sides to every coin, Tornaritis said.
What does your interview process look like?
We want to learn more about a candidate's skills but also get to know them on a personal level so we can make sure they are a fit with the team and our collaborative culture. We have a fast and effective three-stage interview process, which allows us to get a comprehensive picture of a candidate's professional background and personality. Stage one is a phone screen, while stages two and three are both in-office interviews, which allow candidates to meet with the hiring manager, executive team members, and others within their potential departments.
We use a data-backed interview methodology that allows us to make the most of the candidate's time and allows them to tell their story. We know that it can be challenging to interview while being employed so we try to be flexible on interview times, frequently interviewing candidates after typical business hours so candidates take minimal time off from work.
How can a job candidate best prepare for an interview at your company?
We want to see the real person in our interview process, so just be yourself. The work we are doing at Forward Financing is exciting and meaningful, and we hope that our mission also excites you, so come with the mindset that you should be having fun and learning from the experience. We would like to hear what you are passionate about and your past successes: who doesn't like talking about those things?
Do your research: We don't expect you to know all the ins and outs of our business, but we do expect that you've done a little bit of research to learn more about who we are. 
Any major interview no-nos?
We have an open-minded culture and embrace a diversity of thought and experience but there are some no-nos that should be applied to every interview situation, including not showing up late and having a lack of enthusiasm. Also, follow time-tested best practices for interviewing, such as preparing questions to discuss and researching the people you will be meeting with on LinkedIn or other sites.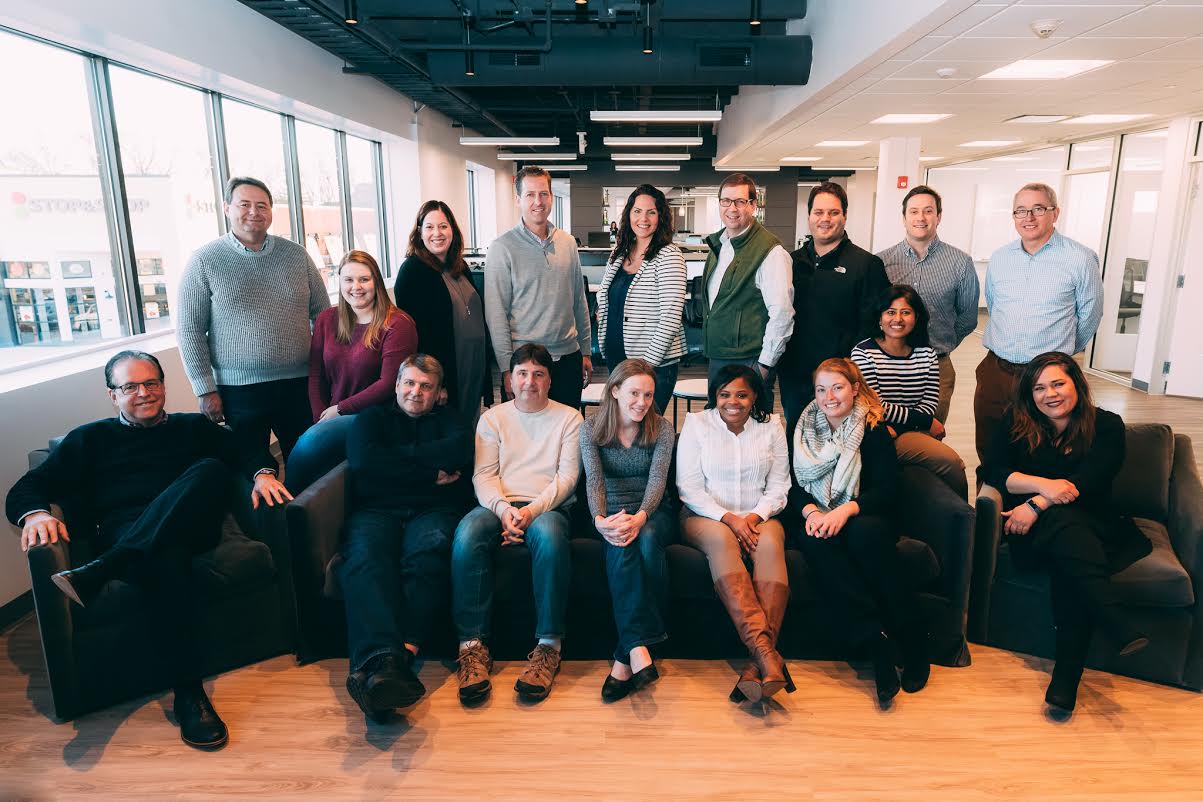 Kara Courtois, director of HR, said it might not come as a surprise that integrity, authenticity and honesty are the foundation of Examity's work — both with partners and around the office. They look for candidates who share those values.
What does your interview process look like?
Our interview process typically includes a variety of Examity team members so both Examity and the prospective employee can assess if the opportunity is a good fit.
What does "fit" look like at Examity? As a fast-growing edtech company, we want team members who are ready to be challenged. Being successful here takes an entrepreneurial mindset: Are you willing to take risks? Are you comfortable with change? Do you aspire to build on your past successes and develop your leadership skills? Candidates who answer "yes" to those questions have the unique combination of flexibility and ambition that we look for in prospective teammates.
How can a job candidate best prepare for an interview at your company?
Study up on who we are and what we do. We expect applicants to arrive informed about our business and understand what we are passionate about.
That said, what matters most to us is that you are authentic. Are you ready to learn? Are you excited to join a team of accomplished professionals? Successful candidates are motivated and enthusiastic about the challenges and opportunities of working for a fast-growing organization.
Any major interview no-nos?
Here are a few pieces of advice: Be present. In-person meetings are the best opportunity for us to get to know you, and for you to experience Examity's culture and approach. Be professional. Arrive on time and come prepared. Be real. Show us who you are and share what you care about.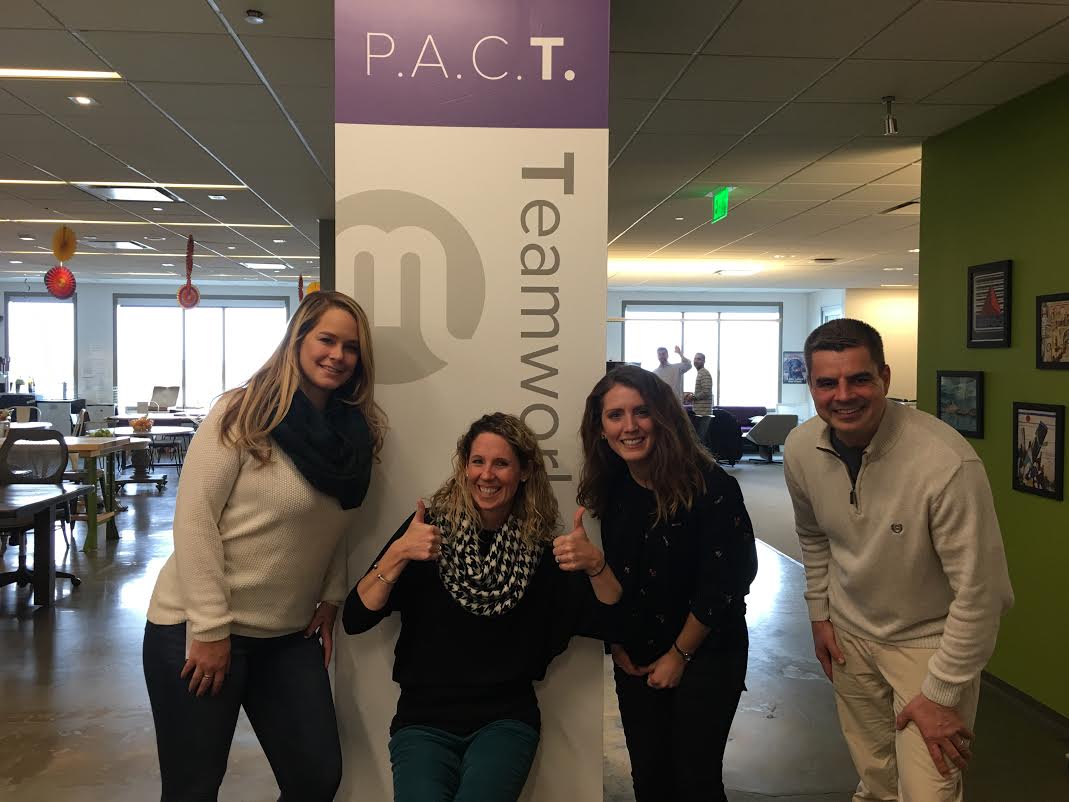 Matthias Leitzmann, director of talent acquisition at SessionM, said candidates should thoroughly research the company before their interviews. That means don't ask questions like, "Are you venture-funded?"
What does your interview process look like?
First, we have a phone screen by one of our talent acquisition team members, then a phone interview by a hiring manager, then a face-to-face interview, which usually lasts three to four hours. Sometimes, we do a second interview — for instance if a key member was out that day or the candidate wants to come back to chat some more.
How can a job candidate best prepare for an interview at your company?
We love when applicants come in and ask us questions that demonstrate that they have taken the time to check us out online, understand what we do, and perhaps have thought about some of the challenges and opportunities we might be facing.  
Any major interview no-nos?
Asking questions that can be found out easily online, like, "How many employees do you have" or, "What year were you founded?"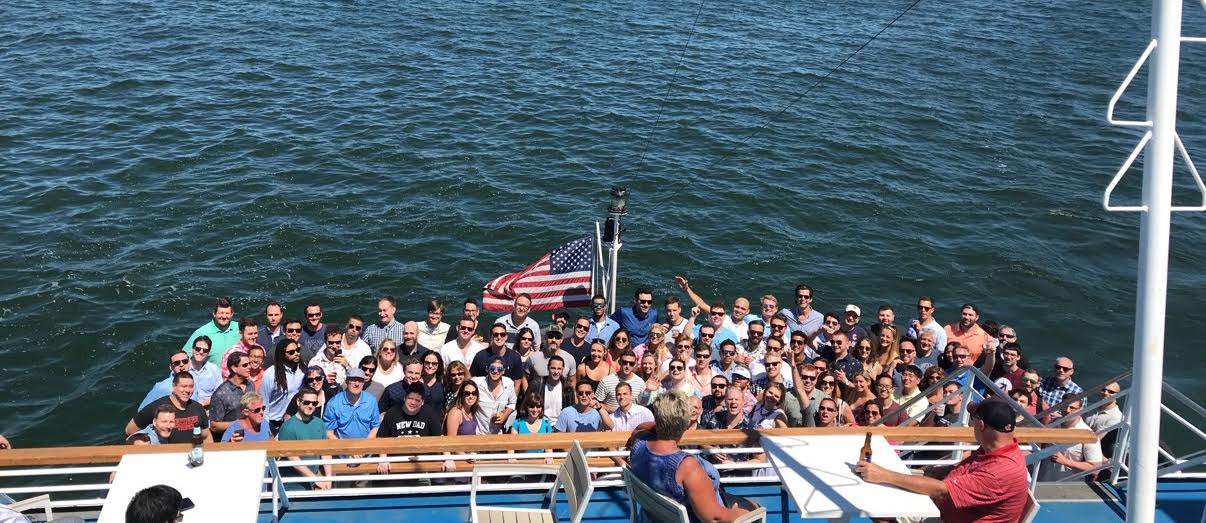 Shaun Kelly, talent acquisition lead at Threat Stack, said they try to make sure in-person interviews are on the same floor as where a new hire would sit, so that candidates can get a sense of what their day-to-day would sound and look like.
What does your interview process look like?
We try to keep our interview process as simple and efficient as possible so that we and the candidate can make a timely decision about whether we align with each other's interests and goals. The first step is a call with a member of our talent acquisition team to answer the candidate's questions about the role, team, and company while identifying what they're looking for in their next position and company they join.
If there's some alignment, we'll schedule a phone conversation between the hiring manager and the candidate. Here is an opportunity to take the discussion a step deeper. If we're still a match, awesome. Let's bring the candidate in to meet with the rest of the team and have them check out what our environment is like. After an onsite, we discuss feedback individually and as a team and come to a conclusion to move forward or not, usually within 48 hours.
How can a job candidate best prepare for an interview at your company?
Do their research on the company and team they're meeting with, be able to speak to everything on their resume, and be capable of discussing in detail why they're a fit for the role. It's important to us for candidates to know why they want to work here. Our teams are built by passionate people who are proud of their work, and that's a big reason why we have a great product. They also need to be comfortable with change. We're scaling as a company, so someone who is not able to "drink from a fire hose," learn quickly and pivot with the rest of the company will find our environment challenging.
Any major interview no-nos?
Discussing your past or current employer or team in a negative manner. Most people have been there before and understand that may be the reason why you're interviewing, but if you take more time complaining about your job instead of discussing what you learned, it could taint the hiring team's opinion. Something else that is a turn-off is not doing any research or asking questions. All candidates should be interviewing us just as we are them. Coming into an interview not knowing anything about the role or company shows a lack of curiosity, effort and interest in the team.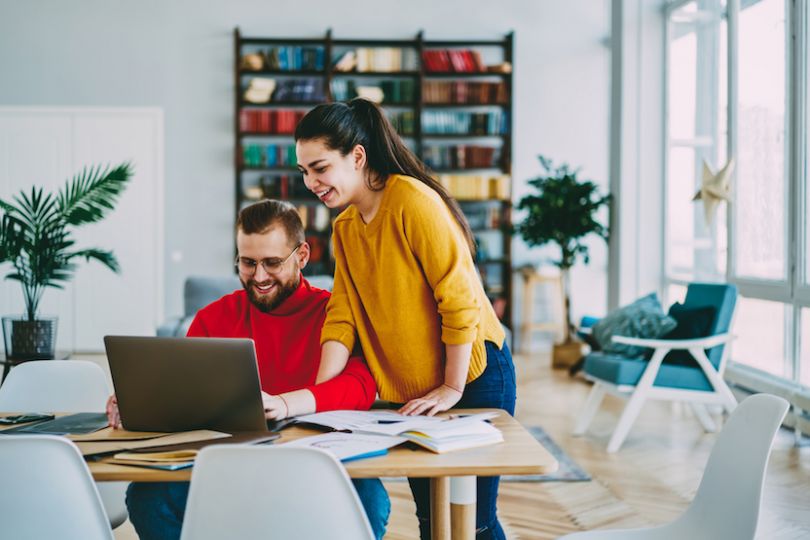 Roger Bencivenga, senior technology recruiter at Lookout, said job candidates should be prepared to explain how their skills will add value to the team.  
What does your interview process look like?
Through either direct sourcing or inbound applications, the recruiter reviews the resumes and decides whether or not the applicant is a technically skilled fit. If so, a preliminary call is scheduled to ascertain the answer to the following: Can they do it? Will they do it? How will they fit in?
How can a job candidate best prepare for an interview at your company?
They can best prepare themselves by researching our company, what we do and with whom, what the skill sets required are, and how to make the case of how their skills match up and how they can add value to an already valuable team.
Any major interview no-nos?
We've got nowhere to go when I ask them to tell me what they know about Lookout, and their answer is, "I was hoping to get that from you."