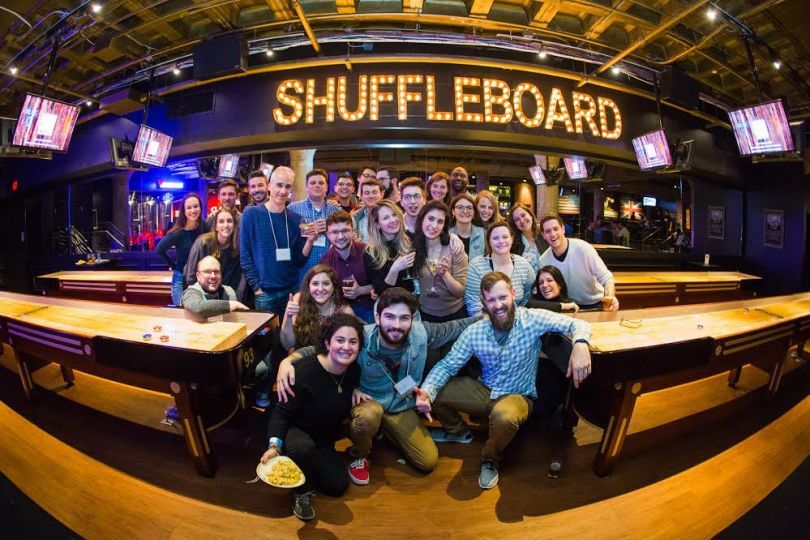 Fintech startup Circle operates under the mission that money should be more like the internet — open, free, democratic and secure.
To that end, Circle's talented team of engineers has built a blockchain-powered platform that makes sending money as easy as sending a text, and where you don't have to be a millionaire to start investing with cryptocurrencies.
The future is digital, and Circle is making serious strides toward bringing formerly closed and proprietary financial systems into that future, giving everyone an equal opportunity to trade, invest and share their money as they see fit. Built In Boston spoke with Chief Information Officer Pete Farland to learn more about the technology powering its platform, and what Circle looks for when recruiting for its team.
What is the most interesting tech challenge your team faces right now?
One of the most interesting, yet challenging, projects this year was the development of USDC — a price-stable tokenized form of the U.S. dollar. Beyond the Ethereum smart contract itself, the integration of a stablecoin into our platform and products involved every team at Circle.
How are you working to overcome it?
We are extremely fortunate to have the people we have on board at Circle. Internally, we have a strong culture of transparency — organizational leads meet several times a week to coordinate timelines and bring solutions to production. On the technical side, this project required engineering managers with strong experience in cross-functional team leadership and integration; top-notch software architects in the platform team with experience in cryptocurrencies, payments and distributed systems; and product teams skilled in native mobile and web app development.
Great engineers are collaborative and demonstrate flexibility."
Which technologies do you use?
At Circle, we focus on making data-driven decisions, and a key skill for working on any team is SQL. Beyond data, our engineering teams look for candidates who have designed and delivered secure, highly-available, cloud-hosted services at scale. Our platform engineering teams typically build scalable Java microservices leveraging many features of AWS. Our product engineering teams look for engineers with experience in Swift or Kotlin, or full-stack experience with Node.JS, AngularJS or React.
Circle is in a stage of rapid growth. How does that shape the way your team works?
Engineering at Circle operates as two closely connected organizations: a platform team that is focused on both integration with blockchains and partners, and building reusable services at scale; and a product team that can quickly leverage those services in new offerings as our roadmap develops.
We have grown quickly over the past year, and a key factor that enabled us to attract the best talent was our fantastic in-house recruiting team. Our recruiters work closely with our engineering teams on refining our hiring process, and they have greatly improved our onboarding experience at Circle.
 
How much do you expect your team to grow in the coming year?
We are continuing to hire as we expand our products and platform over the next year, and we expect engineering to grow by at least 50 percent.
What do you look for in engineers?
Aside from specific technical experience, we look for engineers who can own a problem, who care about the quality of their solution and who see it successfully delivered to production. Great engineers are collaborative and demonstrate flexibility; they can incorporate new information as it becomes available and adjust their assumptions.
What developments in crypto finance are you watching in the years to come? How will Circle play a role in this?
We believe digital assets are a natural step toward modernizing and improving the global monetary system. Like the best of the internet, they represent an open, democratic, decentralized architecture owned by everyone. Using digital assets allows Circle to offer faster transactions, lower costs, greater privacy safeguards and increased protection against fraud and identity theft.