A truly great tech company is one that solves a pain point for its customers and has a keen intuition about where the market is heading. With that in mind, we spoke with four techies in Boston about how their companies keep innovating and shaping their industries. Dive in: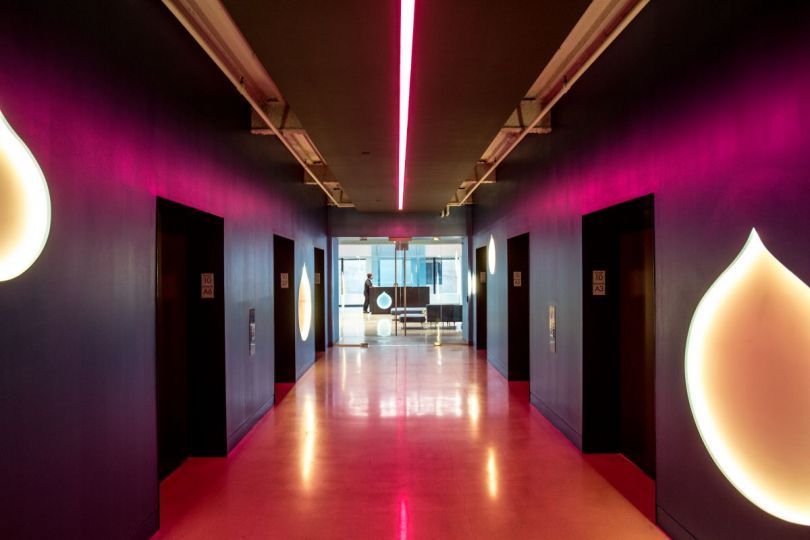 Matt Kaplan, Acquia's SVP of products, said part of what makes Acquia special is a focus on simplicity. Digital transformation can be complex and expensive, so they strive to not make customers jump through hoops to use their products.
What is unique about Acquia's technology?
Acquia provides a technology platform that makes it easy to build and manage digital experiences at scale across the web, mobile sites, native applications, voice assistants and more. By connecting the applications that power customer experiences, we're freeing marketers and digital teams to deliver personalized, data-driven experiences across every channel and touchpoint.
We serve global brands and large organizations, so scalability is a must. Acquia has always been focused on delivering scalable and reliable site operations to IT teams, helping those teams overcome the challenges associated with manual or redundant efforts to realize a compliant and secure deployment that no other vendor can match.
How is your company shaping open source technology?
We empower brands to move confidently into their most ambitious digital initiatives with the advantages of open source. We're proud of the collective contributions our customers have made to the Drupal community, and together they've helped accelerate the innovation and opportunities for Drupalists all over the world.
Acquia is a proud contributor to the Drupal community as well. We have more than 150 Drupal developers in our ranks, and we've contributed more than 5,000 Drupal patches. Acquia was the single largest contributor to Drupal 8.
How has your company put Boston on the map for this field?
Acquia's made an invaluable impact to raise the profile of the amazing creative and technical work that's happening across the city. Innovation in Boston spans AI to cryptocurrencies, security and fintech. We're driving innovation around the customer experience, and Boston is a great place to do that.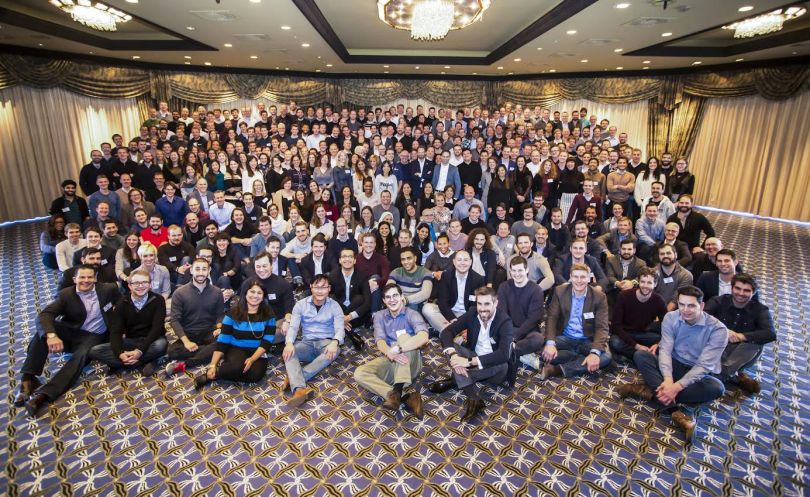 Derek Roos, co-founder and CEO of Mendix, has led the company since it was founded in 2005. He said the idea for Mendix was born after witnessing that IT organizations were not equipped to deal with the amount of change that was coming their way. That's why Mendix's low-code approach to app development allows developers of various experience levels create apps for web and mobile by simply dragging and dropping.
What is unique about Mendix's technology?
Mendix is a low-code platform that makes application development easier and more accessible for a wide range of professionals. Mendix was founded out of the frustration my founders and I had experienced during the traditional application development process. Using traditional coding, the process can take months and require many iterations. That's why we set out to create a new way of developing applications that would speed up development and make it possible for more people to contribute.
How is your company shaping app development?
We've changed the way enterprise applications are being developed. We made a commitment when we founded the company that we would always have a customer-centric and purpose-driven culture, to help enterprises innovate through information technology. We've pioneered a multi-billion-dollar software category with thousands of customers around the world.
We've also launched a University program so that universities around the world can teach Mendix in the classroom to create the next generation of talent.
How has your company put Boston on the map for this field?
We moved our headquarters to Boston in 2013 and have continued to build a culture that attracts, develops, challenges and inspires the best talent. We currently have 450 employees across four offices in Boston, Frankfurt, London and Rotterdam, with over 100 employees in Boston. We've also just moved into a beautiful new office space in the Seaport, which we're hoping to use to host industry events and continue to foster this great tech community.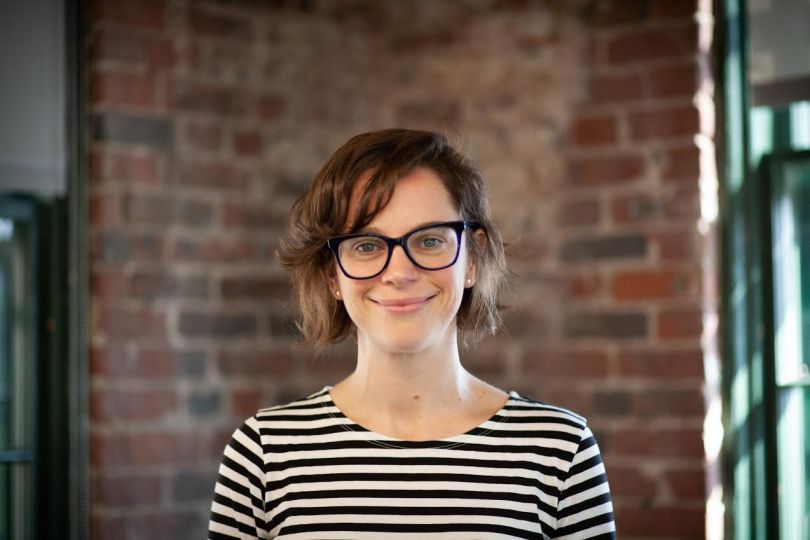 Margaret McKenna is a software engineer who has worked at Devoted Health for three months. In that time, she's been consistently impressed with how the company's mission to improve healthcare permeates every business decision, large and small.
 
What is unique about Devoted Health's technology?
Devoted is bringing modern technologies and software development practices to an industry — health insurance — that is not known for innovation. Our stack looks like something you might see at any consumer technology company — React, GraphQL, gRPC, Go, Postgres, and Kubernetes deployed in AWS. But we're using the benefits of those technologies, like rapid iteration, continuous deployment and scalability, to help make delivering healthcare an efficient and seamless experience for our members. We're also lucky to have a technology team with diverse experiences across industries, company size and technology choices, which allows us to deploy our technologies and improve our members' experience every day.
 
How is your company shaping the healthtech industry?
The most noticeable thing about Devoted Health is how mission-oriented every single employee is. We're trying to fix healthcare for our parents, and this sentiment permeates everything we do. Yes, we're radically raising the bar on the quality of healthcare technology available to members and operators, but the biggest game changer we have is our hearts.
How has your company put Boston on the map for this field?
Boston is known as both a healthcare hub and one of the top cities in the country for technology companies to start and thrive. Devoted is bringing these two worlds together in a way that is incredibly exciting. At any given time, you could see a group gathering that includes a doctor from MGH, a Medicare expert from Harvard Pilgrim, and a couple of engineers from Boston startups. We're betting that this cross-pollination is going to lead to unprecedented innovation in the health insurance space.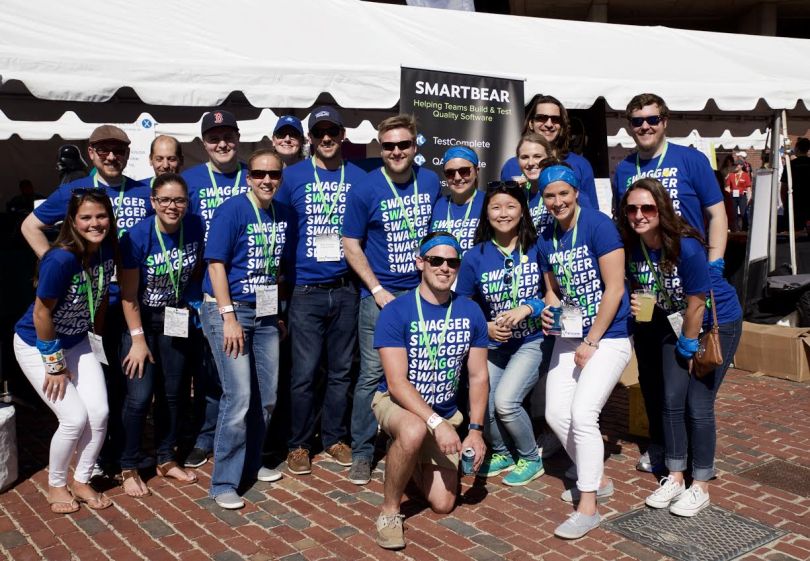 Christian Wright, chief product officer and executive general manager, has worked at SmartBear for 14 months. For a software company of their size, he said the number of products they have that can be considered "segment leading" or "game-changing" is truly unique. 
How is your company shaping the DevOps industry?
Our goal is to infuse quality into every step of the software development process, including DevOps. Making our quality tools seamlessly integrate with the rapidly evolving and maturing DevOps ecosystem is a critical aspect of our product strategy.
How has your company put Boston on the map for this field?
SmartBear was an early supporter of the OS community with SoapUI, and continues our support with our Swagger tooling in support of the Open API Initiative. When I think about the number of users and companies that use our OS tools, I'm extremely proud of the legacy we have built.
What are the hottest trends in your industry right now?
There are a lot of interesting trends in software development, including shifting-left, containerization, service virtualization, test automation and the democratization of tool selection, to name a few. I'm personally excited to see how containerization, automation and service virtualization converge to reduce cycle-times and remove latency from quality processes.