We want to love where we work. After all, most of us spend nearly half of our waking hours in the office.
Luckily, Boston tech companies are skilled at finding innovative ways to accommodate their employees. Here are three beautiful local tech offices we're lusting after: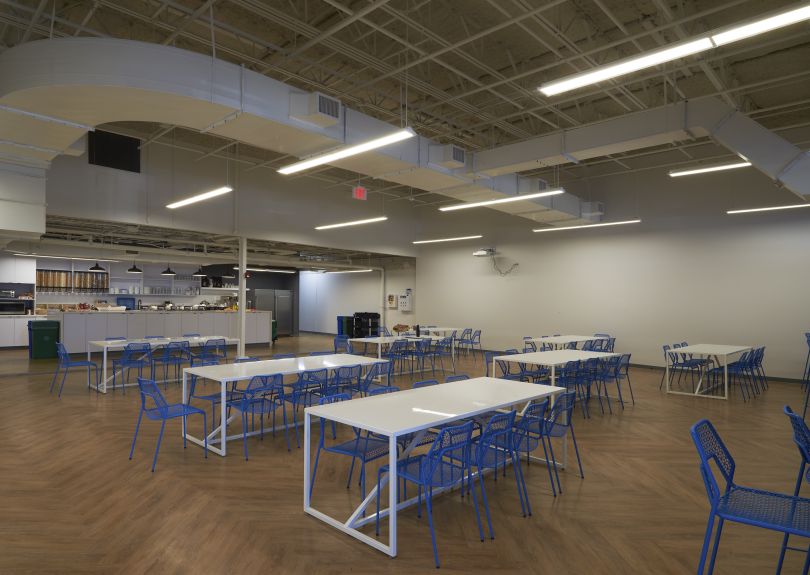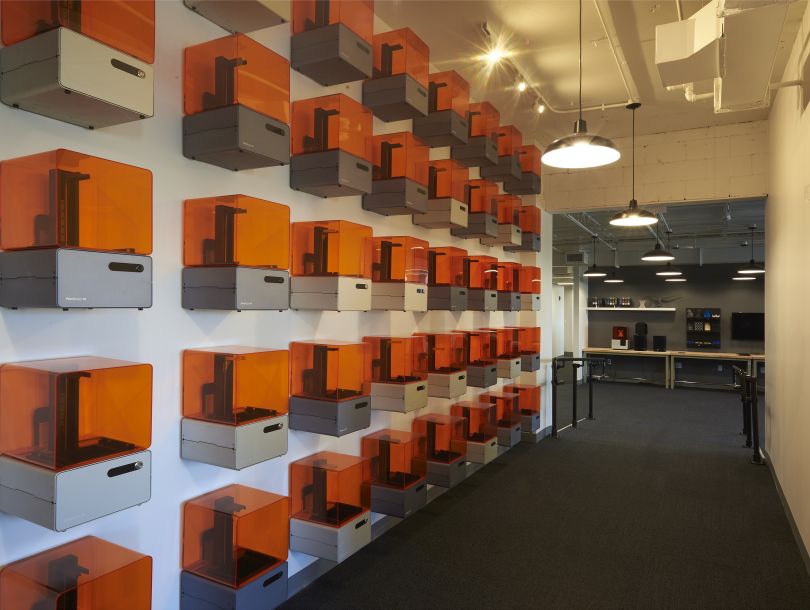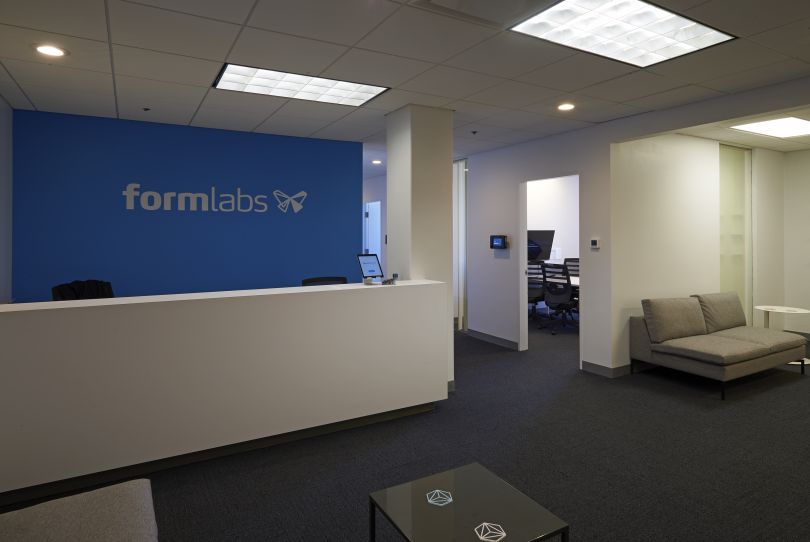 Launched out of MIT in 2011, Formlabs has expanded its offices rapidly to accommodate its roughly 350 local employees. Today, the 3D printing company maintains its quirky culture with unique employee-made art, according to PR rep Sarah Wheble.
Location: Somerville
Square footage: 64,000 square feet across three buildings.
Favorite design feature: Formlabs frequently hosts employee hackathons that result in beautiful art installations around the office, including a wall of Form 1+ printers, printed butterfly logo art pieces, customized foosball players and even a rock climbing wall.
Favorite employee hangout spot: Formlabs caters lunch for employees three times per week, so everyone can usually be found in the kitchen eating Thai, Indian and Mexican food, depending on the day of the week.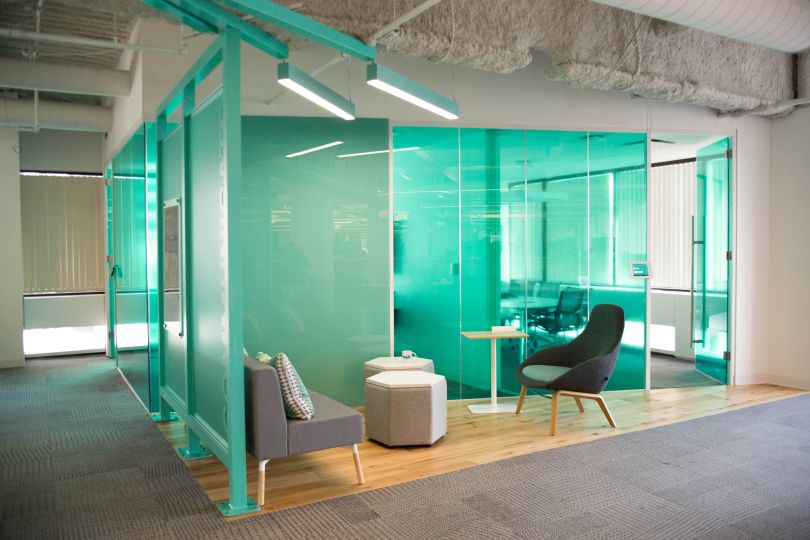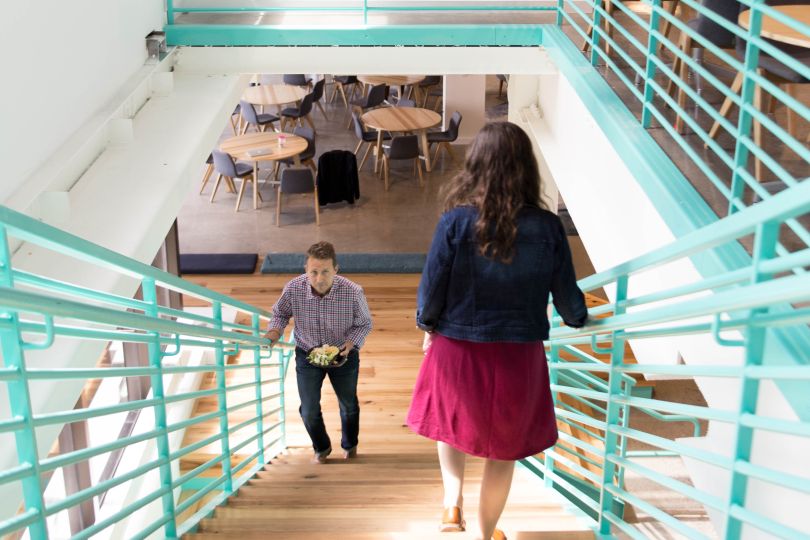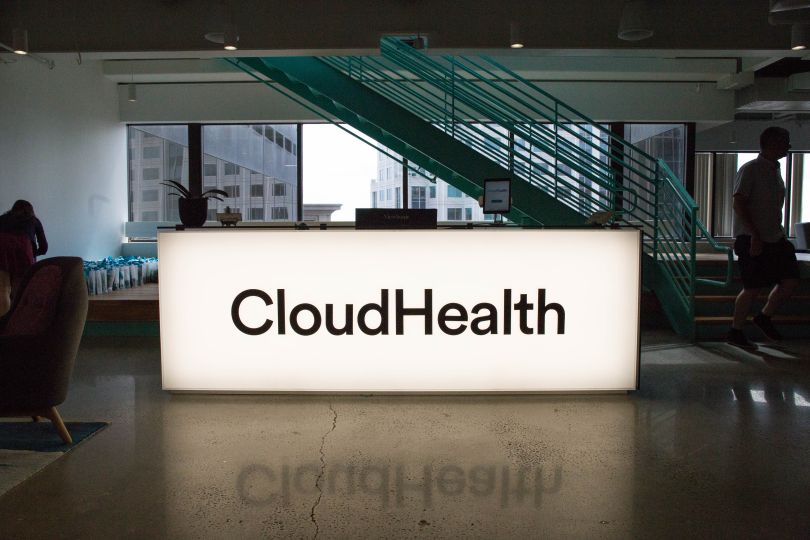 CloudHealth Technologies currently serves more than 3,000 global customers, including Pinterest, Yelp and Dow Jones, with its cloud management platform. To keep up with its explosive growth, the company keeps employees fueled around the clock with cold brew coffee on tap, said Rachel Round, senior marketing communications manager.
 Location: Downtown Boston
 Square footage: 80,000 square feet
 Favorite design feature: Our cultural tenets are displayed on screens throughout the office.
 Favorite employee hangout spot: The café, of course! There's great snacks, plenty of seating, cold brew coffee and killer views of the Boston skyline.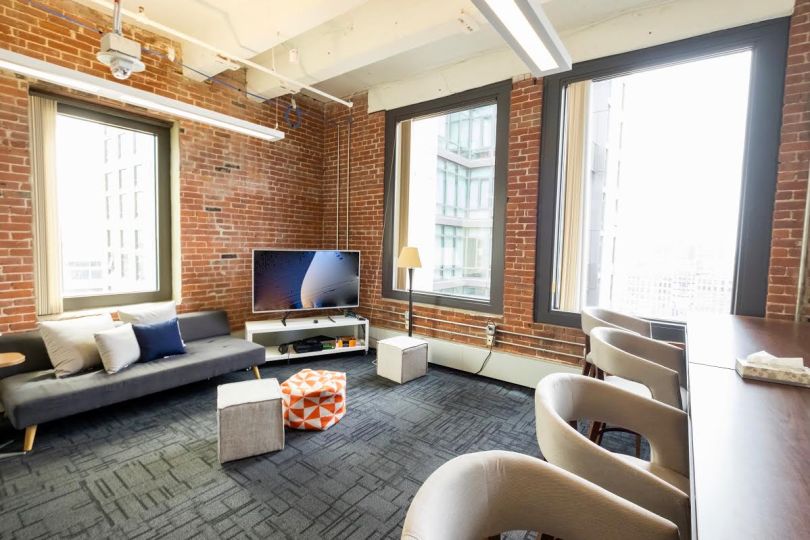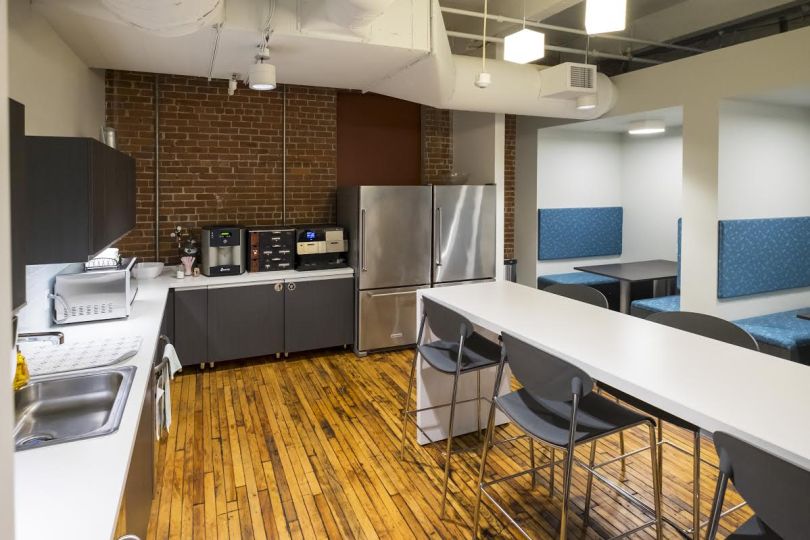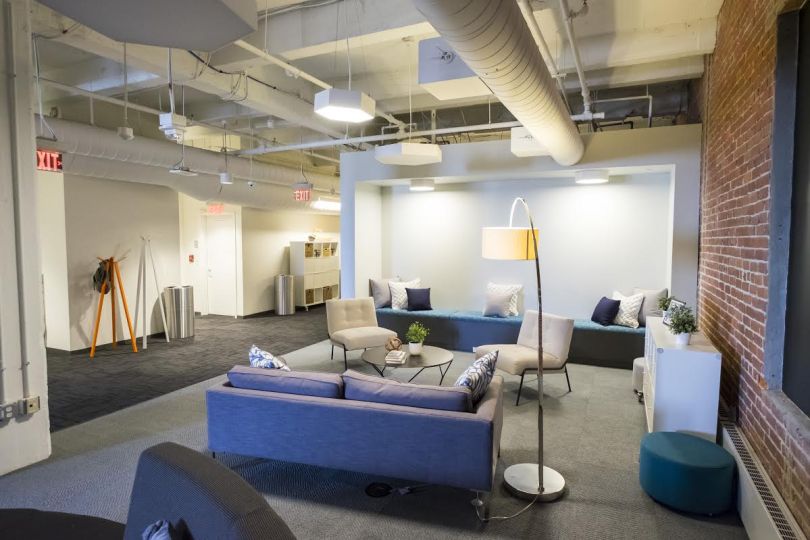 Boston-based digital health company Wellframe is working to build the next generation of infrastructure for care delivery by combining medicine and mobile technology. So it's no surprise that its offices put a premium on plenty of open space for collaboration. Ashley Johnson, recruiting coordinator, spills the details.
Location: Boston Seaport
Square footage: About 10,000 square feet
Favorite design feature: Our logo in the lobby, which we call, "The Summit." It really brings the whole room together.  
Favorite employee hangout spot: Our employees love hanging out in "Trailhead," our lounge area that features a couch and an Xbox.