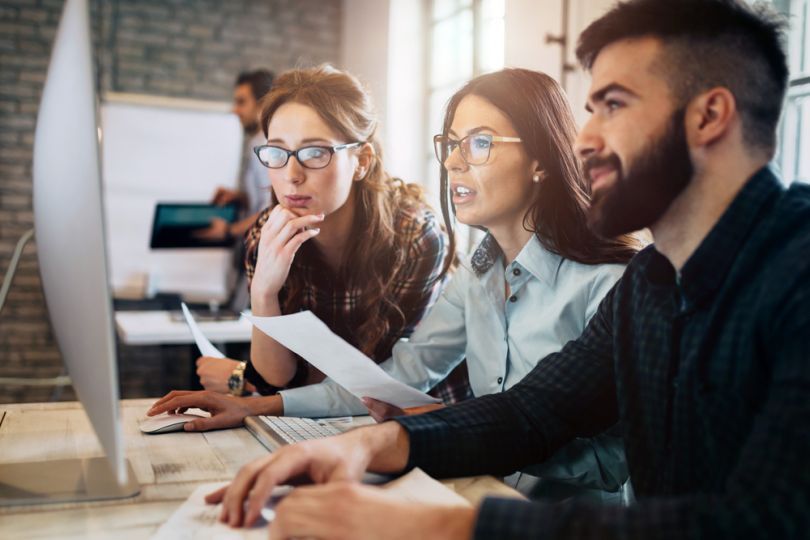 Data storage company Wasabi raised $68 million today in a non-traditional Series B round, which shirked conventional venture capital in favor of raising funds from industry veterans and family offices.
The startup said the financing would be used to expand internationally, invest in its brand and, ultimately, to compete for the largest storage deals in the world.
Cloud storage will become a utility, like bandwidth or electricity."
"Our objective is to make Wasabi into one of the world's most renowned cloud storage vendors," said David Friend, co-founder and CEO of Wasabi in a statement. "Everyone needs to store data, and storage is fundamental to everything that is going on with media and entertainment, surveillance, genomics, scientific research, social media and IoT."
Co-founded in 2015 by Friend and Jeff Flowers, Wasabi aims to offer storage faster, cheaper and more securely than anyone else. (Cough, Amazon, cough.)
What makes Wasabi different from other storage companies is that it aims to "commoditize" cloud storage, ditching old-fashioned storage tiers and to give customers a simpler and more cost-effective experience.
To that end, they offer "drag and drop" storage for IT professionals, as well as Mac and Window users, for one-fifth of the cost of Amazon S3, according to the company. And, according to them, it's six times faster.
The company's offerings have attracted more than 3,000 paying customers across industries to date.
The company's most recent round saw participation from Wasabi's first foreign investor, Forestay Capital, the tech fund of Swiss entrepreneur, Ernesto Bertarelli.
"Our investors recognize that Wasabi is a technical tour de force that gives us a sustainable advantage in a market that is doubling every two years," Friend said in a statement. "Fueled by our new funding from prominent entrepreneurs, financiers, and family offices, Wasabi will go global this year and cloud storage will become a utility like bandwidth or electricity — it will be cheap, fast and available everywhere."