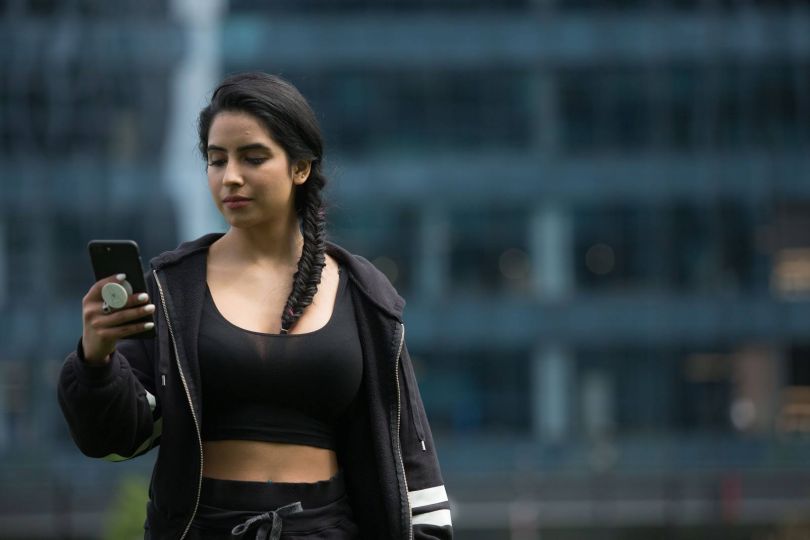 Health and wellness is all the rage right now; in fact, it's a $3.7 trillion industry.
While we're all for exercise and upping our fruits and veggies, when it comes down to it, staying in shape can be pretty darn expensive. Cycling and pilates can set you back $30 to $40 per class, while sessions with a personal trainer can run upwards of $100.
That's where Ladder hopes to come in.
Headquartered right here in Southie, Ladder is a personalized health and wellness coaching platform that doesn't cost users an arm and a leg — because it's all digital. For $50 per month, Ladder matches you with a certified personal trainer from its curated network to guide you on your fitness journey.
Selected based on the user's lifestyle and goals, trainers develop a personalized exercise programs and are available to receive messages 24/7.
"There's often no context around health and wellness professionals," said Ladder CEO Brett Maloley, referring to canned workout generators and 1:1 sessions with 'that guy who works at your gym.'
"We have far more context around the steak and cheese sub we buy off Grubhub than the person we trust with our health and wellness," Maloley said.
Ladder tries to eliminate this uncertainty through its matchmaking criteria, which involves a questionnaire based on the principles of cognitive behavioral therapy, in which users describe their lifestyles and goals related to fitness, nutrition, sleep and stress management. Maloley calls these factors "the four pillars of health."
"We use that information, along with location, to provide the best match possible," Maloley said. 
The entrepreneur said he was inspired to create Ladder two years ago when he was working for a nutritional supplement distributor and realized personal training was too expensive for the average person to access — and often too time-consuming for the personal trainers themselves.
"It's really tough to turn being a health and wellness professional into a full-time career," Maloley said.
Between finding new customers, booking workout sessions and managing relationships with current clients, he said, being a personal coach is harder than it sounds.
With Ladder, Maloley says, personal trainers can build their online businesses by optimizing their time and talent, growing their client bases and employing tools and resources they might not have access to otherwise.
If you feel like the coach Ladder has selected isn't a good fit, Maloley said they are more than happy to re-match you and find a coach who is more your tempo.
Currently, Ladder has more than 17,000 users in all 50 states, with 10,000 being users and 7,000 registered as health and wellness professionals.
Over the coming year, Maloley said he hopes to grow Ladder's lean team (currently 14 employees), and build out the company's product, including microsites for all of the coaches in the Ladder network.