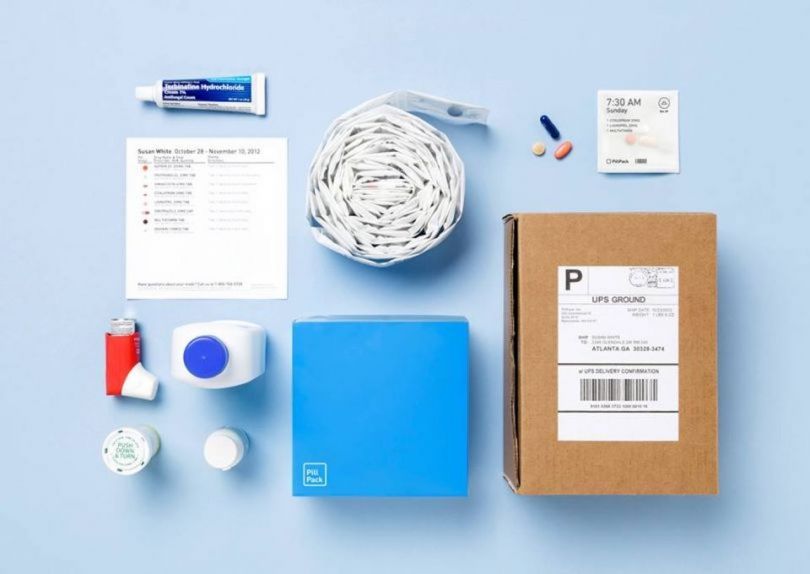 Amazon took a deep dive into healthcare today, acquiring Boston-based startup PillPack for just under $1 billion. The acquisition of the online pharmacy marks one of the tech giant's largest to date.
Founded in 2013, PillPack transformed pharmacies, allowing customers to order doses of medication online and have them shipped directly to their doors. Soon enough, customers could see delivery workers in Amazon t-shirts dropping off their medications.
"PillPack makes it simple for any customer to take the right medication at the right time and feel healthier," said TJ Parker, co-founder and CEO of PillPack, in a statement. "Together with Amazon, we are eager to continue working with partners across the healthcare industry to help people throughout the U.S. who can benefit from a better pharmacy experience."
PillPack's software also handles customers' refill orders and communicates directly with doctors and insurers to make sure each shipment is sent on time, every time.
To date PillPack, has raised more than $118 million and the company was last valued at $360 million. PillPack's investors include Accel Partners, Atlas Venture, CRV, Founder Collective, Menlo Ventures, Sherpa Ventures and Techstars.
The deal is expected to close later this year.
"PillPack's visionary team has a combination of deep pharmacy experience and a focus on technology," Jeff Wilke, Amazon CEO Worldwide Consumer, said in a statement. "PillPack is meaningfully improving its customers' lives, and we want to help them continue making it easy for people to save time, simplify their lives and feel healthier. We're excited to see what we can do together on behalf of customers over time."