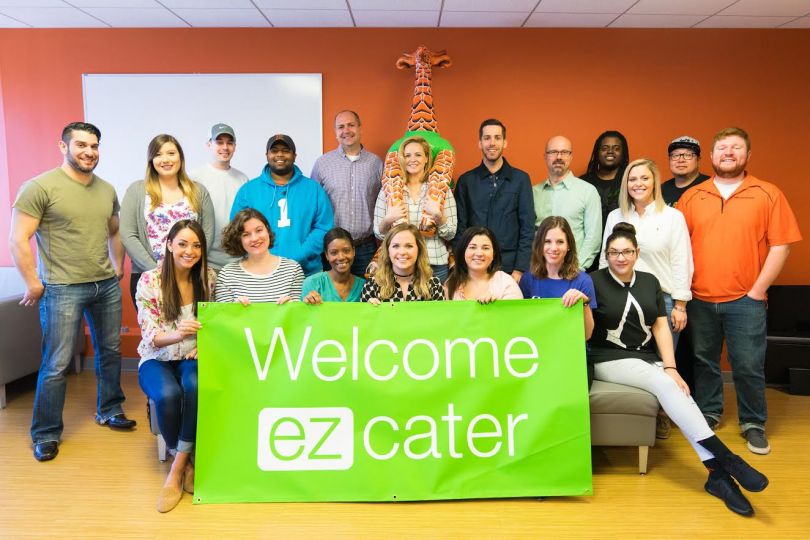 Business catering company ezCater just raised its biggest funding round yet: $100 million, bringing its total funding to a whopping $170 million.
The round was led by Wellington Management Company LLP, with participation from existing investors ICONIQ Capital, Insight Venture Partners and others.
"With this round and these backers, we're unbeatable."
EzCater said it will use the funds to grow its market leadership, enhance its products and expand internationally.
"After six years of at least doubling our revenue annually, we're the market leader by a considerable margin," said CEO and co-founder Stefania Mallett in a statement. "Watch for more products for our catering partners, more offerings for our customers and international expansion, too."
Founded in 2007, ezCater helps businesses find local catering providers and order from them online, aiming to make meetings more pleasant and employees more engaged. The company's customers include major brands like Tesla, Redfin, Astra Zeneca and 90 percent of the Fortune 500.
On the flip side, ezCater also helps restaurants and caterers grow their businesses.
Currently, ezCater works with more than 60,000 restaurants and caterers — from local independent restaurants to national chains like California Pizza Kitchen, Firehouse Subs and P.F. Changs.
"With this round and these backers, we're unbeatable," Mallett said.