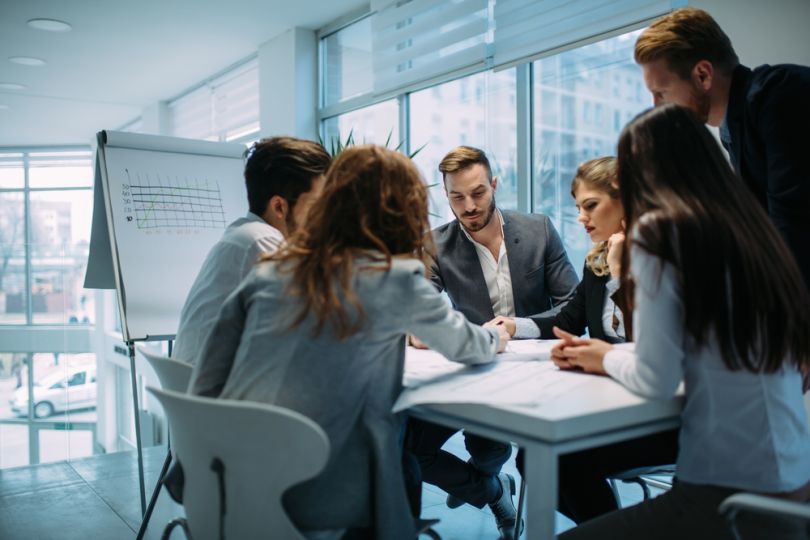 Taking on the increasingly crowded market of endpoint protection products is a big challenge, but Cambridge-based Kolide thinks its unique business model will prove it's up to the task.
Instead of following the status quo of keeping one's security technology close to the vest, Kolide is doing the exact opposite: expanding their product on open source software originally developed at Facebook, so that the entire security community can evaluate the code to make sure it's as secure as possible.
It's a gamble, and it seems to be paying off.
Kolide raised $8 million in funding today led by Matrix Partners, coinciding with the launch of its SaaS platform, Kolide Cloud, which provides visibility and actionable insights to companies who want a total picture of their cybersecurity landscape.
"First and foremost we plan on using the funding to make strategic investments in Osquery and its community," said Jason Meller, Kolide CEO. "For example, we partnered with Facebook's security team to create the new osquery.io, and host the first ever Osquery conference called Querycon this May."
In addition, the funds will be used to expand the Kolide team in Boston and their remote engineering workforce, Meller added. The security startup currently employs 12 people, with four located in Davis Square, but plans on expanding their Boston presence "significantly" in the coming months and years.
What makes Kolide unique is that its business was built on top of Osquery, a computer protection tool created by Facebook security experts that allows IT professionals to monitor their network while supporting the open source community. Using osquery lets these IT pros constantly check for network vulnerabilities — and in some cases, hunt down attackers.
Osquery, which turns an organization's fleet into a live database that can be queried with SQL, is currently used by a variety of organizations like Palantir, Duo, Square, Stripe, Atlassian and Twitch.
"The industry today is entirely focused on Fortune 100 demands for solutions to very niche problems that don't translate well to the next generation," Meller said in a statement. "With Kolide Cloud, we've taken the best of what large web-scale enterprises are able to build for themselves and made it simple to deploy, easy to configure, and immediately useful for everyone else. It answers all of your infrastructure questions, especially the ones you didn't think to ask."
Kolide practices a remote-first engineering culture, and its team is spread across the country, including Colorado, California, New York, Minnesota and Florida. Meller said Kolide is currently hiring for six roles, mostly in engineering.
But the Kolide co-founder has other big goals for 2018: "Continue to evolve our flagship product Kolide Cloud, increase the capabilities of Osquery and the reach of its community, execute on our mission and build the best infrastructure analytics team possible," Meller said.