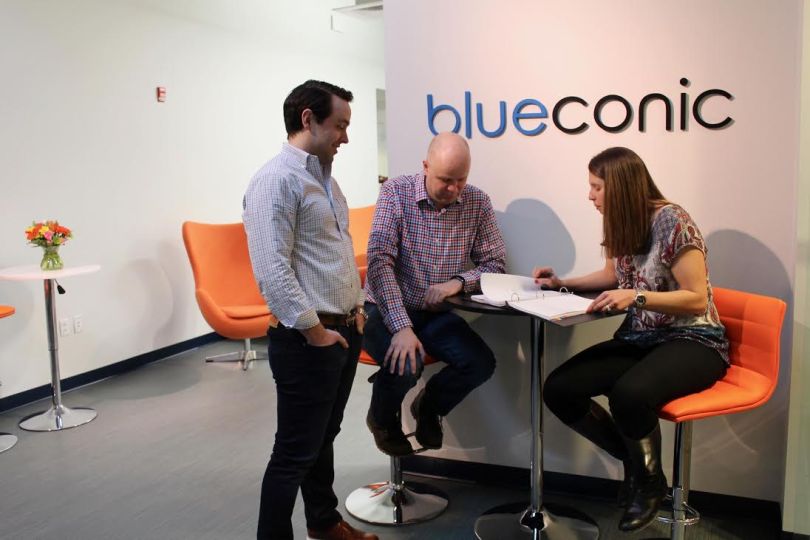 Customer data has never been more plentiful, but many companies don't know how to use it to their advantage.
Enter, BlueConic. Founded in 2010 and headquartered in Boston, BlueConic offers a marketing platform that harnesses the data needed to recognize an individual at every single interaction, then synchronizes their intent across the marketing ecosystem.
While many companies are now expanding their offerings into the customer data realm, what sets BlueConic apart is that it's been focused on harnessing customer data from the very beginning, said Michele Szabocsik, VP of marketing.
"All of the sudden, every martech company is re-positioning itself as a customer data platform (CDP), but we've been at this since 2010, making us the original purpose-built CDP on the market," Szabocsik said. "That means our platform was built from the start to help marketers liberate their first party data from all the disparate systems in which it currently exists, and provide a single view of the customer that connects to the rest of their ecosystem."
Currently, more than 200 brands (including T-Mobile, America's Test Kitchen and the Chicago Bulls) use the platform to drive upsell initiatives, increase conversions, and grow sales and revenue.
"Having a single view of your customer that is integrated across your martech stack is the only way to achieve customer-centric engagement through personalized experiences," Szabocsik added.
BlueConic has been so successful, in fact, that they recently relocated to new offices in the Boston Seaport and doubled their local staff to 35 people last year. They plan on doubling their employee headcount once again this year, and are actively hiring for sales, engineering, product and customer success.
In addition to its unique product, Szabocsik said BlueConic offers a vibrant culture as well — largely influenced by the company's European offices located in the Netherlands.
"There is a vibrant tech startup scene in the Netherlands and that entrepreneurial spirit and innovation mindset is much like what we have here in Boston, so the cultures are similar," Szabocsik said. "With an international team, we can think globally about the needs of our customers, which is one of the reasons we are a leader among CDPs addressing the emerging privacy requirements in Europe."
The Dutch influence also means orange accents around the office, lots of coffee, and a strong encouragement for employees to bike or walk to work.
This year, Szabocsik said BlueConic's biggest goal is defining CDP for the market.
"As more vendors enter the space, or re-position themselves as a CDP, we have to be leaders in helping customers and prospects understand what a CDP truly is, how it complements their existing martech stack, and the value is provides to them," Szabocsik said.