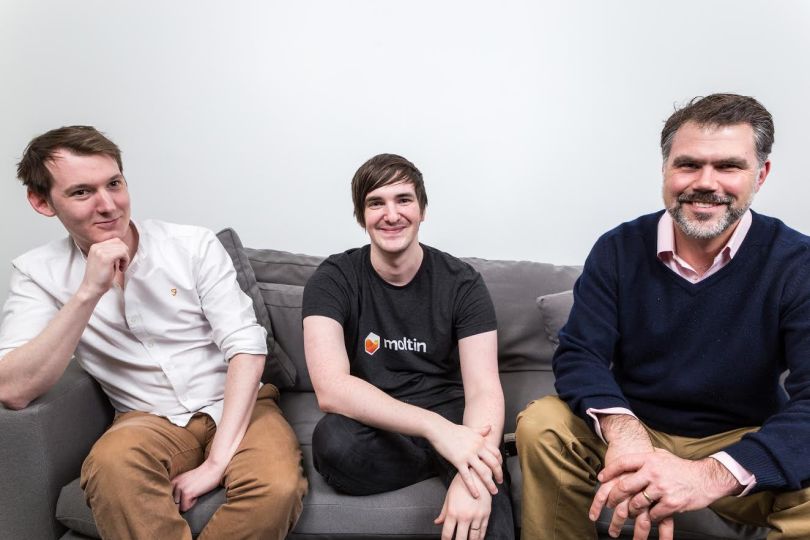 When retailers want to create new experiences for their customers — be it through interactive digital displays, video or social media — their developers are often hindered by e-commerce platforms built for traditional channels.
With limitations like rigid templates or unfamiliar programming languages, these platforms can drastically slow down dev teams, and in turn the brands they work for, in their ability to innovate.
That's where Moltin hopes to step in. The Boston-based startup, which provides brands with an API-based digital commerce solution, raised an $8 million Series A round led by Underscore VC on Tuesday.
The retail industry is categorized by constant change, largely driven by consumer adoption of technology."
The funding will help the company continue to provide developers in the retail industry with powerful e-commerce APIs. It will also allow Moltin to commercialize its operations in the United States and invest in sales and marketing resources.
At the time of the announcement, Moltin also announced that James Driscoll, a former Demandware executive, will be taking the helm as its new CEO.
"The retail industry is categorized by constant change, largely driven by consumer adoption of technology," Driscoll said. "Retailers must continually evolve and innovate to stay competitive. When we talk to retail executives, we ask 'What was the last great idea or project you abandoned because it was too difficult to execute?' and, 'What is the one digital experience you wish was transactional, but isn't?' This unlocks a lot of pragmatic thinking for how they can use Moltin."
The funding will also be used for research and development — both to build out the core capabilities of the APIs, and to build "out-of-the-box" applications. These applications show brands and retailers possible use cases for the platform and make it easier for them to embed commerce in popular channels, Driscoll said.
Moltin's APIs can connect to all of the different components of a commerce system and allow retailers to interact with customers across channels, including social media, smart TV, video games and digital displays.
Moltin combines its flexible set of APIs with developer toolkits and pre-built apps to make commerce development as faster and easier for websites and mobile apps. Its APIs include components like inventory management, carts, checkout and payments.
Today, Moltin said more than 17,000 developers at brands like Black Crows, Bombinate and Olsson Haircare are using its services.
Connect Ventures and Frontline Ventures also participated in Tuesday's round, which brought Moltin's total funding to date to $10 million.
"We are entering a new era of commerce and you won't even see it," said Michael Skok, co-founder of Underscore VC, in a statement. "It will be invisibly embedded into our daily lives, without technology obscuring the brand experience. It will be completely seamless and just an API call for the developer. It's this level of transformation that Moltin enables."
Moltin currently employs 26 people between Boston and Newcastle, U.K., but the company plans to double its headcount in the next year.