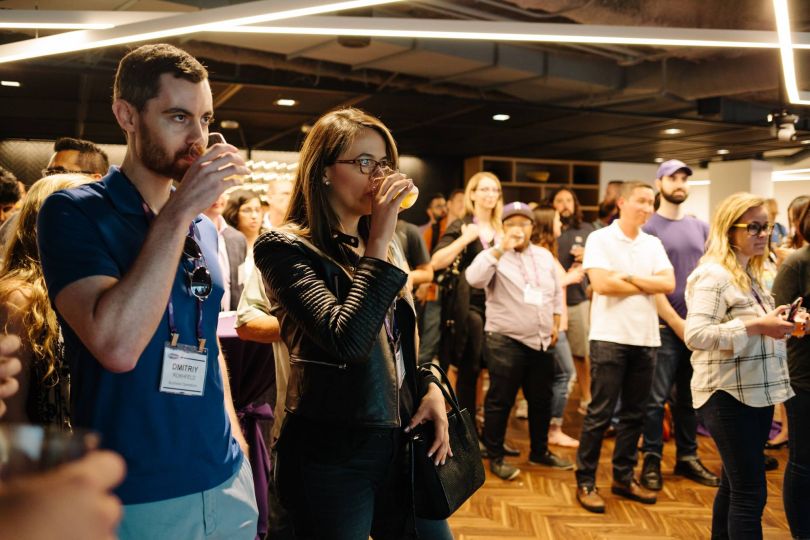 Every week, we dig through our events calendar and hand-select five events worth checking out. We're particularly looking forward to these events this week.
Boston New Technology Startup Showcase, Feb. 12 at 6 p.m.
Boston New Technology is hosting an exciting demo night where guests can view seven Boston technology product demos, presented by local startup entrepreneurs. Each startup will demo their product within five minutes and then spend five minutes answering questions from the audience. Dinner and beverages will be served, and there will be ample opportunities for networking, so bring your business cards. Bonus: Kubica & Nguyen will be taking free professional headshot photos.
Boston Accelerators: Navigating Your Options, Feb. 13 at 6 p.m.
Boston Startup Founder is hosting an event with partner The Capital Network about finding the right accelerator for your fledgling startup. As you probably know, Boston has a plethora of accelerators for startups, but it can be hard to choose the right one for your company's industry and stage. This event will give you the chance to hear from a panel of local accelerators who will discuss everything from business support, desk space and mentorship to prize money. Some of the accelerators in attendance will be MassChallenge, LearnLaunch, Techstars and Founder Institute. 
CSS Introduction Workshop, Feb. 14 at 9:30 a.m.
American Graphics Institute is hosting an introductory workshop into CSS, a web designers building tool that can style text and structure content on a webpage. This two-day workshop will show learners how to use Cascading Style Sheets by separating structure from content in their HTML documents. By the end of the class, you should be able to comfortably use selectors, cascading and inheritance on your own. 
Code & Coffee: Galentine's Day Hack Night, Feb. 15 at 6:30 p.m.
Girl Develop It Boston is hosting a Galentine's Day party for their February "Code and Coffee" event. There will be snacks and a fun coding project to work on that will be guided by Anne Katzeff, who specializes in designing custom websites for small businesses and nonprofits.
Hardware Cup Northeast Regional Pitch Competition, Feb. 15 at 6 p.m.
AlphaLab is hosting a regional pitch competition in which six hardware startups will pitch their idea to local VCs and investors. The winner gets $3,000 in cash, a free year of SOLIDWORKS (a design and engineering program), and the chance to win a $50,000 investment at the International Finals in April. The event will also involve flash talks from industry experts, investors and serial entrepreneurs. Admission is free and food will be provided.