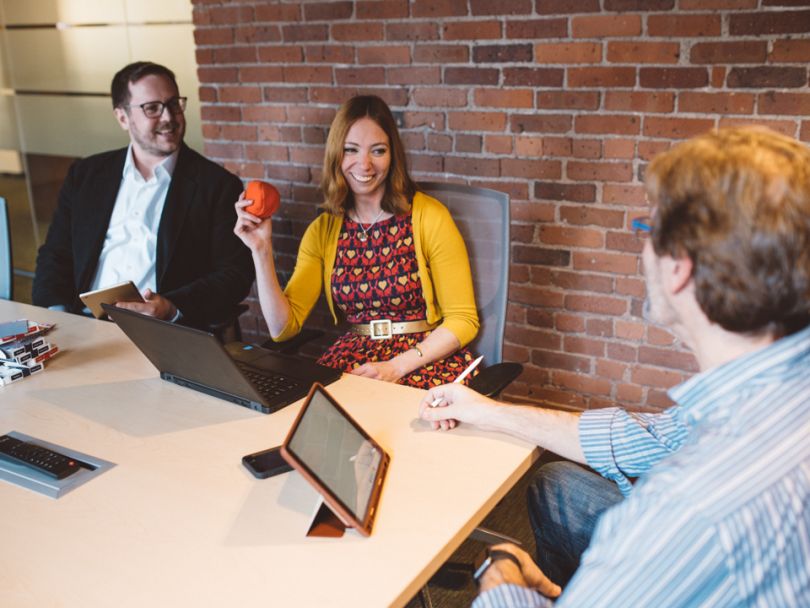 An opera singer. A sommelier. A guitar rocker.
The product strategy team at CrunchTime sounds more like the talent you'd hire for your wedding than the brains behind the restaurant management platform's suite of products.
But that's exactly what they do for CrunchTime's product suite, which dubs itself the "back-of-house guts" for restaurants' "front-of-house glory." The team manages responsibilities as diverse as their backgrounds, from designing specifications for new restaurant industry tools to guiding the development team as they test new functions.
For Erik Cox, vice president of product strategy, one reason his company is so strong is the fact that his colleagues offer such varied talents, not to mention healthy debate.
"Any time you have smart, passionate people, you will have strong opinions," Cox said. "I value team members with different backgrounds and skills. Part of my role is to ensure that everyone is heard. After discussion, if the team can't come to agreement on a path, then I make the final call while ensuring the other stakeholders have input."
To understand what this wicked smart group is like on the job, we asked three team members to share how they develop new products, screen candidates, establish culture and much more. Dig in.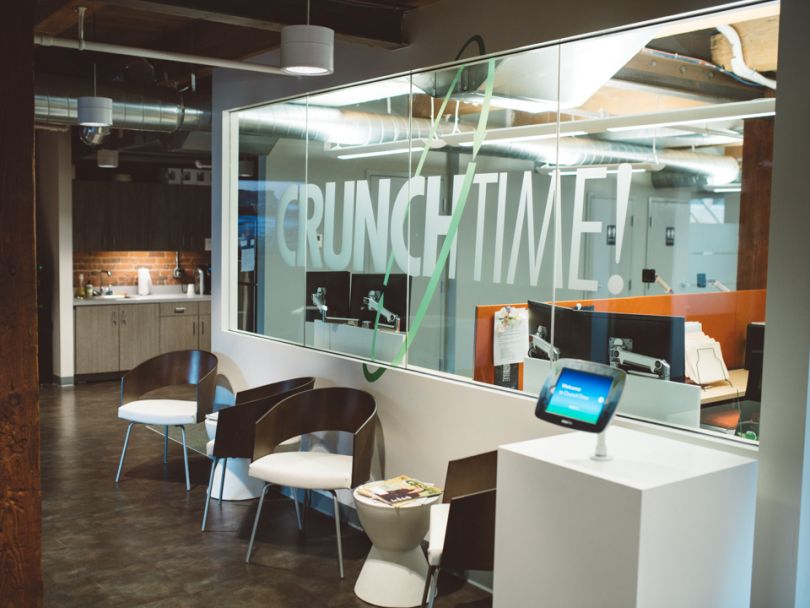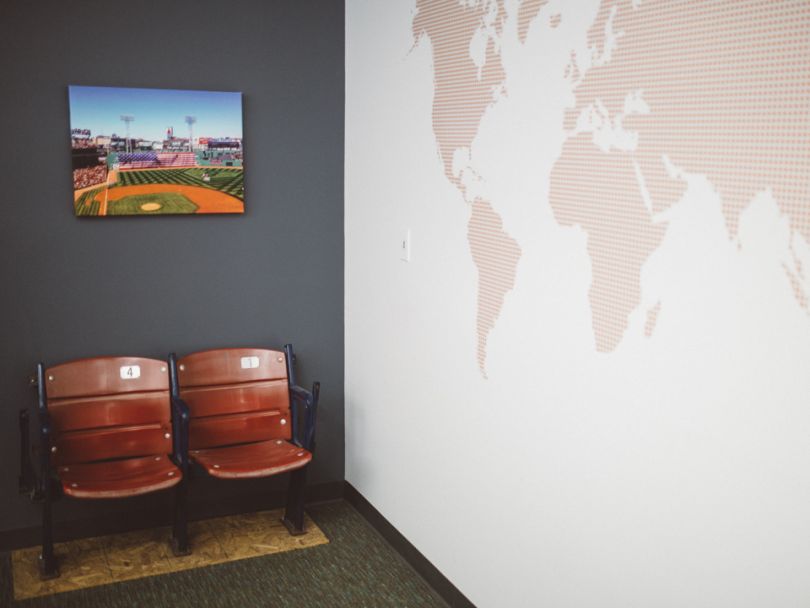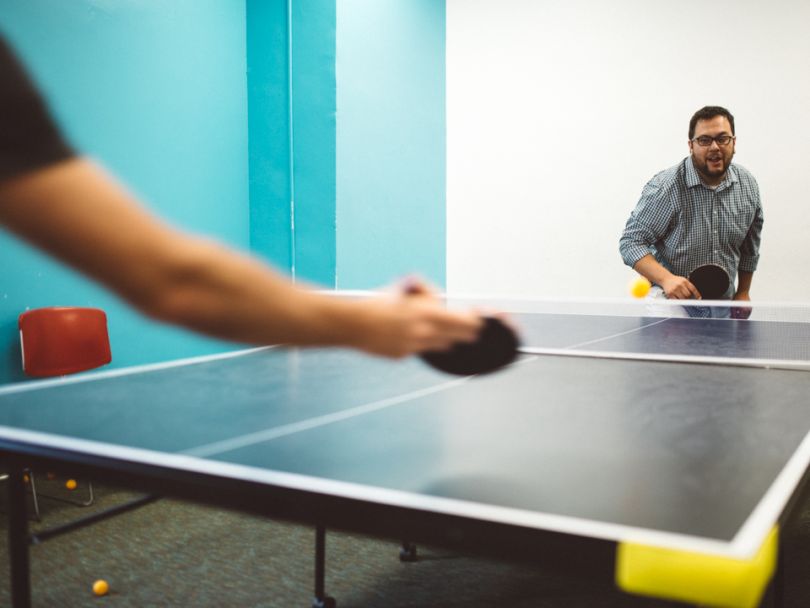 FOUNDED: 1995
EMPLOYEES: 115 locally; 175 internationally.
LOCATION: 129 Portland Street, near Boston's famous North End.
WHAT THEY DO: CrunchTime offers a fully hosted back-office platform used by restaurant and hospitality companies throughout the United States and around the world to manage their food inventory and labor operations.
TASTY PERKS: CrunchTimers get a 401K with employer match, weekly catered lunches and breakfasts from top Boston eateries.
4X PER YEAR: How often CrunchTime employees are encouraged to volunteer at local charities like The Pine Street Inn, The New England Center and Home for Veterans, Community Servings and The Massachusetts General Hospital Blood Donor Center.
FIVE GUYS AND THE CHEESECAKE FACTORY: Two of the tens of thousands of restaurants CrunchTime serves.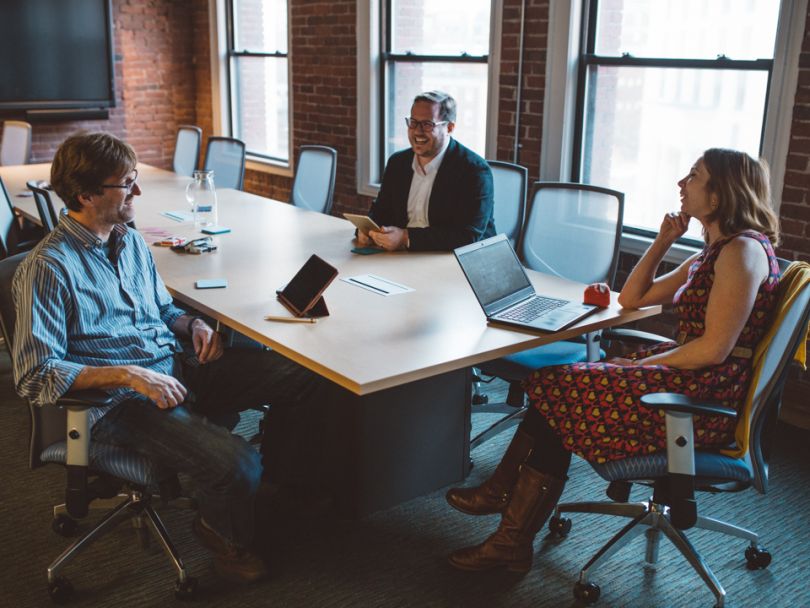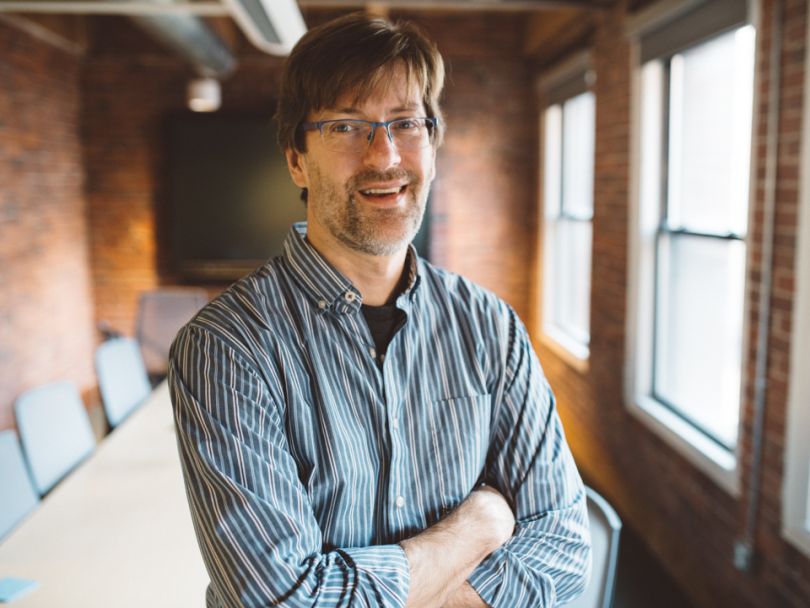 What does CrunchTime's product strategy team do?
Erik Cox, vice president of product strategy: The product managers set the goals for their portion of the application. The business analysts then take those goals and give them form — with user stories and requirements. Together they guide the development teams as they build and test new features and functions. Nothing gets built in CrunchTime without our team playing a key role.
What product or products does this team own? 
Cox: The entire application. Our core suite, mobile products, business intelligence, employee portal and vendor portal are all guided by the product strategy team.
Amanda White, manager of business analysis: Currently our focus is on Net-Chef and Enterprise Manager (our core app), TeamworX (our labor portal) and Xchange (our vendor portal). But we are expanding. As we add headcount, we will be taking on other products as well.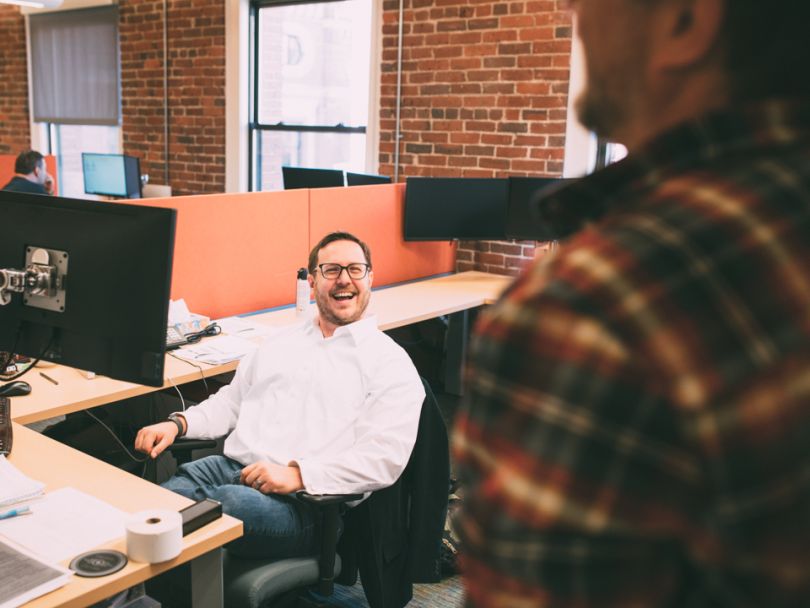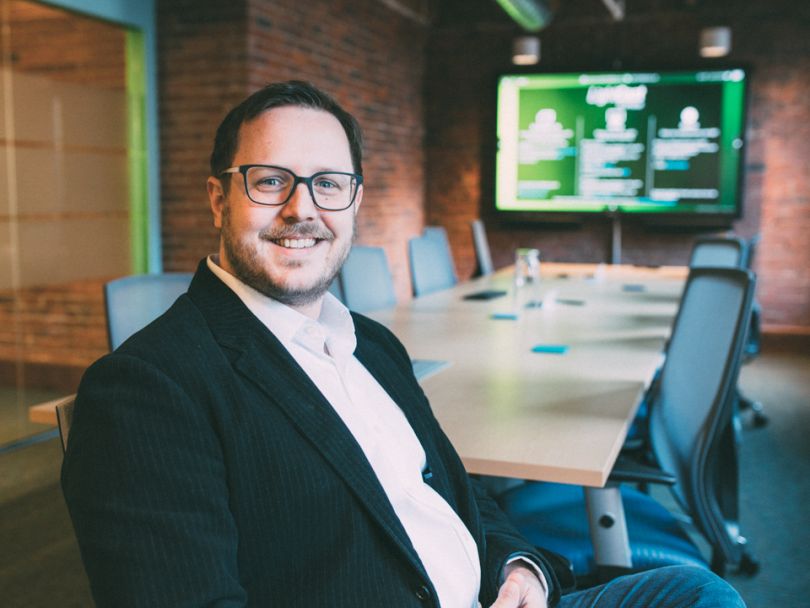 What are the most pressing issues facing product management pros in the restaurant tech industry and how do you tackle them?
Zach Zoulias, senior product manager, mobile products: Making sure we balance utility with time investment. A lot of my user experience focus is driven by the fact that the longer people are using my apps, the less they are doing their jobs in the actual restaurant.
It's crucially important to make interactions quick, clear and effective. These have to be powerful apps. For the user, we want to be sure their investment in learning the apps will give them a good return within a relatively short amount of time.
Cox: The restaurant industry is facing so many challenges. Our biggest issues are developing solutions fast enough to help our clients. Restaurants have competition from more sides than ever and the labor landscape is constantly shifting.
Our goal, to be the restaurant back office, means that we need to keep on top of these changes. Not only do we work to deliver solutions, but we also need to be ready to change our focus when an unexpected issue or regulation comes up. Tackling these problems requires both a diverse pool of talent as well as strong connections with our clients.
For the user, we want to be sure their investment in learning the apps will give them a good return within a relatively short amount of time."
Describe an ideal candidate for the PM team.
Cox: We have many different personalities and backgrounds at CrunchTime, but what we share is a passion for both our product and our customers. Our ideal candidates also need to love learning and solving problems. Lastly, every candidate needs to work well as part of a team. While many parts of software development are solo endeavors, ultimately we need to communicate well with the team to make it all work.
White: Intelligence is at the top of the list. You simply cannot do this job if you're not wicked smart. Other than that, we appreciate creative problem solving, a hunger to grow and learn, an ability to be assertive while staying positive and being easy to get along with.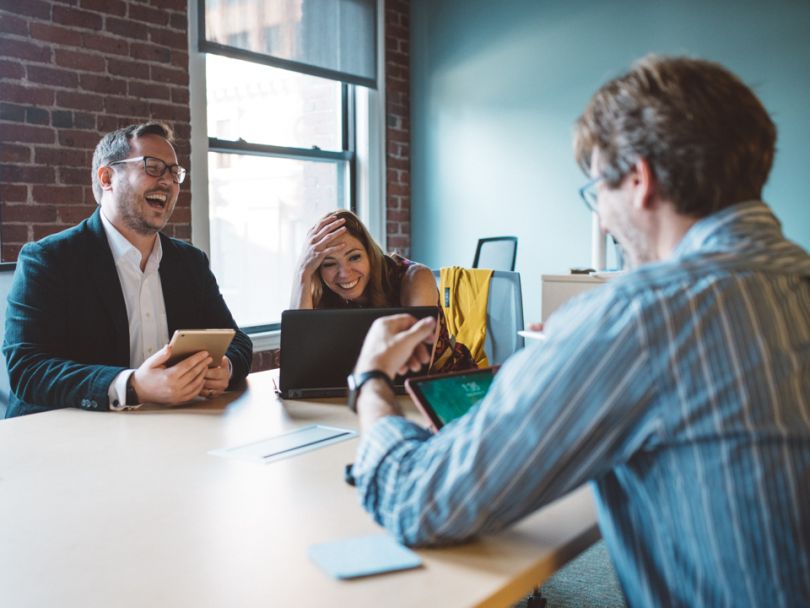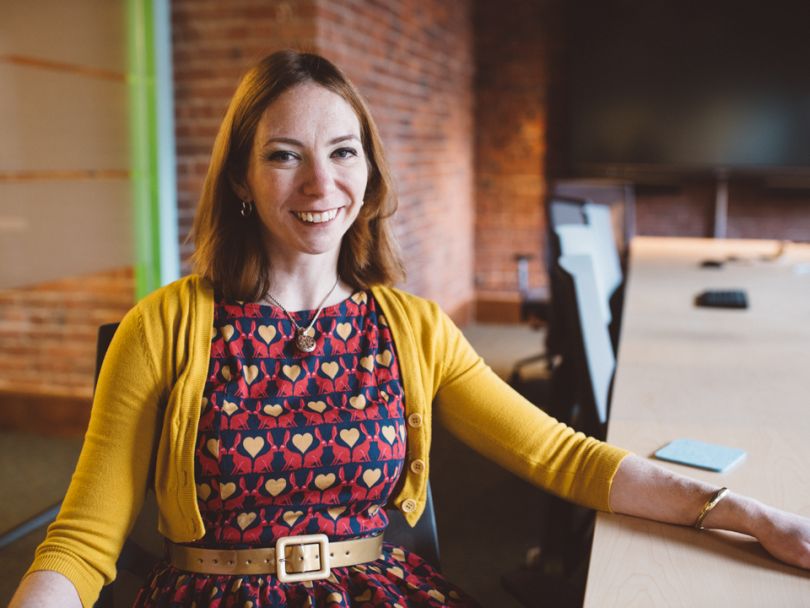 What is one non work-related thing you're really into and why.
White: My background is in music. I have an opera degree from the Boston Conservatory and I still sing lead soprano roles on an amateur level. Most importantly, I front an original rock band (singer, songwriter and bass player). We're based out of New York and we are about to go into the studio to record our second album.
Zoulias: I'm a guild certified sommelier. I love wine! Before I worked at CrunchTime, I worked in the wine industry and love teaching and talking about wine.
Cox: I enjoy playing guitar in my free time. I grew up in a musical family and playing is relaxing and a great outlet. I'm not part of a band (the world isn't ready for my playing yet) so it allows for personal reflection after spending my day interacting with clients and my team.
Describe your discovery process. How do you find out what your customers want from your products?
Cox: They tell us. One hallmark of CrunchTime is the high engagement we have with our clients. They are very open to telling us what they want. We also work closely with the sales team to understand what prospective customers are looking for. These ideas and requests are the backbone of our product roadmap.
Of course, deciding which features make sense and how to implement them is where the product strategy team comes in. Product managers need to understand how a new feature would work with our existing feature set, as well as whether and how other clients would benefit or be affected.
You simply cannot do this job if you're not wicked smart."
Every day is different. But to the extent that you can, describe how your day breaks up.
White: One of the things I love about being a business analyst at CrunchTime is that the role is so multi-faceted. We serve as product owners in the scrum sense of the role, but also carry a lot of project management responsibilities.
Most days will involve leading a daily stand up for our project teams and answering questions from dev and QA. We spend time on documentation and knowledge transfer: specs, user stories, presentations, demos — whatever it takes to make sure that the way the system works is accessible to anyone in the company.
We also meet with product management, executive leadership and customers to hash out business needs. Finally, we wouldn't be business analysts if we weren't heavily invested in sitting down and solving complex problems. Sometimes this means sitting quietly at your desk with your thinking cap on, and other times it means going into a "war room" with your teammates and digging in together until a solution is found.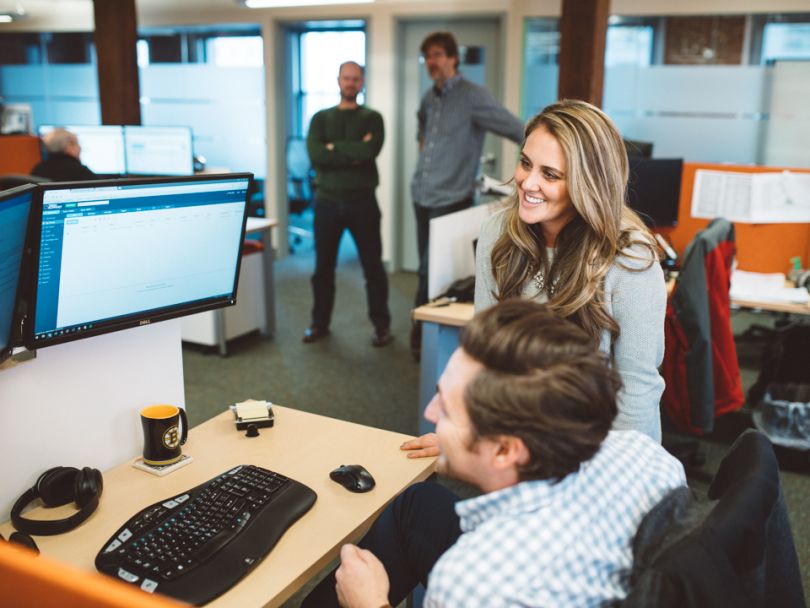 What do you do day of product launch? Rituals? Celebrations?
White: Work on the next release. Business analysts are always thinking ahead.
We've built up a mobile application presence that has very few rivals in our industry, and our fast turnaround time lets us stay agile and react to market feedback."
Does this team have a reputation in the company? What is it?  
Zoulias: My team is the "surprise!" team. Every couple months, we get new requirements for how "we should have a new app that does X," and a couple months later we come back with, "Okay, here it is: surprise!" Over the past three years, we've built up a mobile application presence that has very few rivals in our industry, and our fast turnaround time lets us stay agile and react to market feedback. We're always looking at new ways to provide great ROI in our industry, and to revolutionize how restaurants get work done. Surprise! There's a better way to do something, and my team just showed up with it.
If you look at your to do list, what's one thing you love to do?
Cox: The people. Working with so many smart and motivated individuals is really exciting. If I don't know how to handle something, someone from the team or from some other team will have an idea (or many ideas) that help. The other thing that keeps me pumped is the fact that every day is different. While some jobs are about solving the same problems over and over, we are constantly facing new challenges.
Zoulias: I love solving problems. Every day as a product manager is a little bit different, but the thing that is most consistent is that there's going to be some sort of problem that I haven't seen before and have to figure out. Getting together with my team to analyze the issue, figuring out how to fix it and finding an efficient way to do it is the real meat and potatoes of my day.