For a long time, Silicon Valley was considered the place to launch a tech company. While many people still consider this to be true, the Valley is no longer the only location where successful startups take off.
To gain more insight into the reasons why founders chose Boston to launch their companies over the Valley, NYC — or any other city — we chatted with a handful of local entrepreneurs.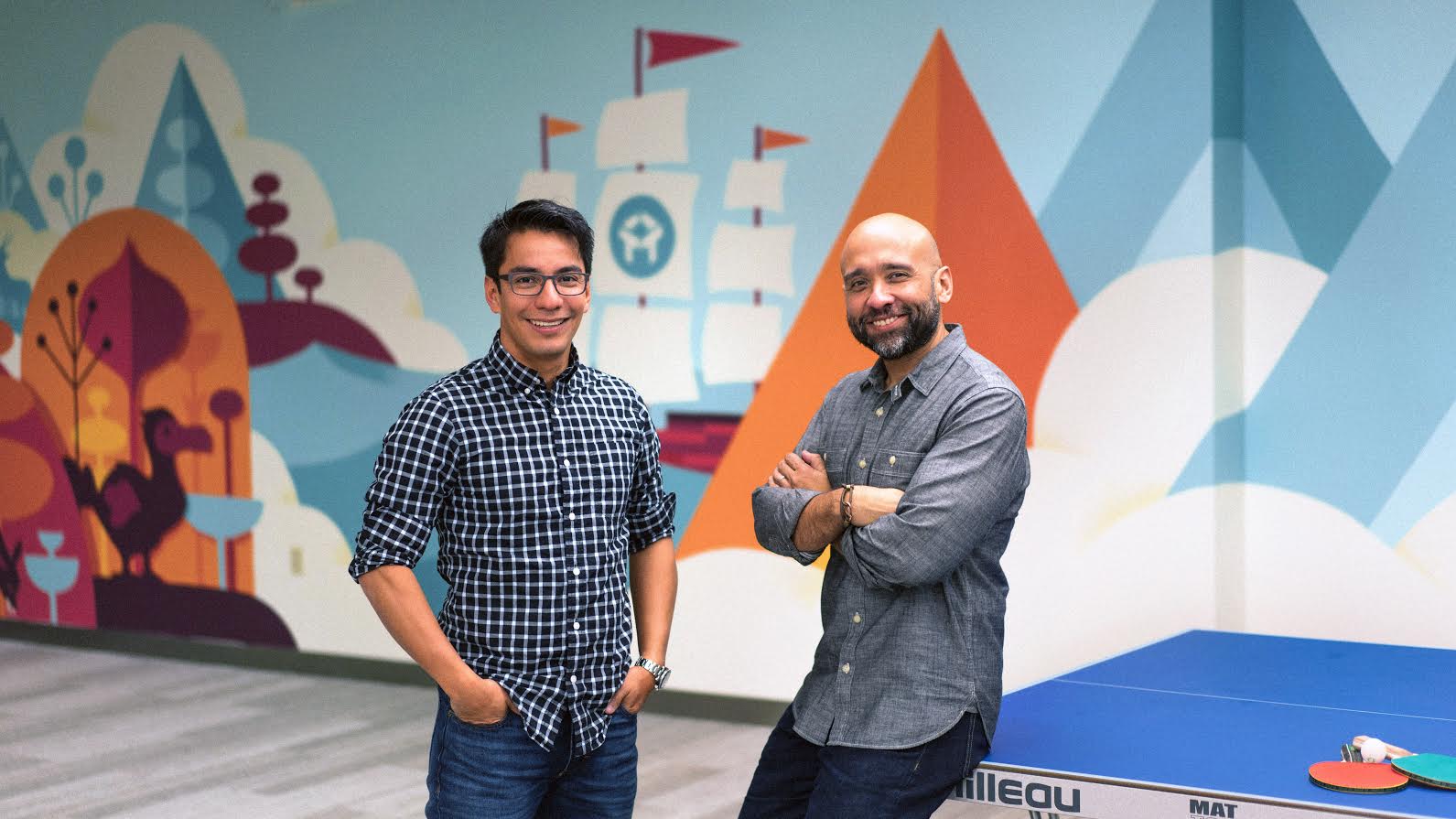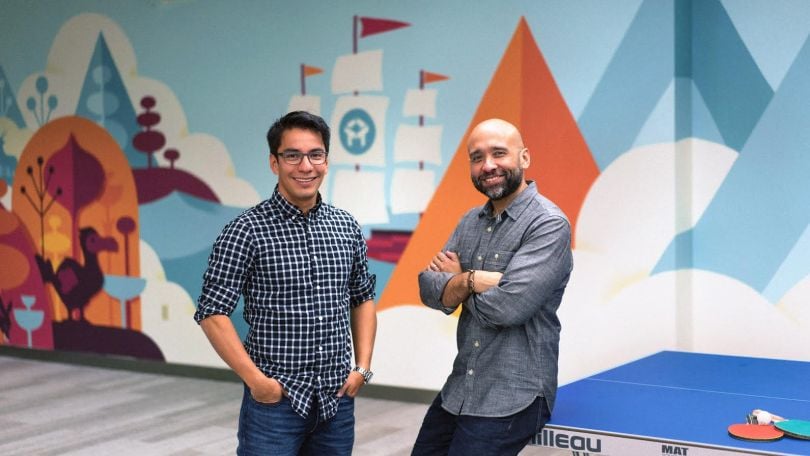 Serial entrepreneur David Cancel explains why Boston had to be home for Drift, a fast-growing startup that makes enterprise sales software with chatbot-style messaging.
What is your favorite part about working in the Boston tech scene?
The people. One of the most important lessons I've learned over the past two decades is that you need to surround yourself with the right people. I started out as a software engineer, so it's more comfortable for me to sit behind a screen and code all day. But in order to make an impact, you need peer groups. You need role models. You need mentors. And that's the best part about working in Boston: There are so many talented, experienced professionals here that you can learn from. It all starts with the people.
Why did you choose Boston to launch a company as opposed to somewhere else?
We are obsessed with learning at Drift. It's one of the cornerstones of our culture: we're always looking for ways to improve. We're constantly learning. And in Boston that same culture of learning is everywhere. Some of the world's greatest institutions and laboratories are right here in Boston. And from a hiring perspective, some of the smartest people are here, too. This makes Boston the perfect city for building a once-in-a-lifetime company.
Looking back, was it a good call?
Looking back, it's clear that Boston was the right choice for growing Drift. I couldn't imagine it having gone any other way. Boston is a city that values innovation and entrepreneurship. And while as a company we're planning to expand to the West Coast (and beyond), we'll always call Boston home, and Drift headquarters will always be here.
Looking ahead, where do you think Boston's tech scene is headed?
The sky's the limit. With Drift, we're building a pillar company here in Boston. We see this city as a hotbed for innovation, and the tech community is only getting stronger — and more inclusive. Diversity is important to us here at Drift, and we want to see Boston leading the way in bringing more diversity to tech. Without diversity, we miss out on the incredible lessons and value that people from different cultures and backgrounds bring to our teams.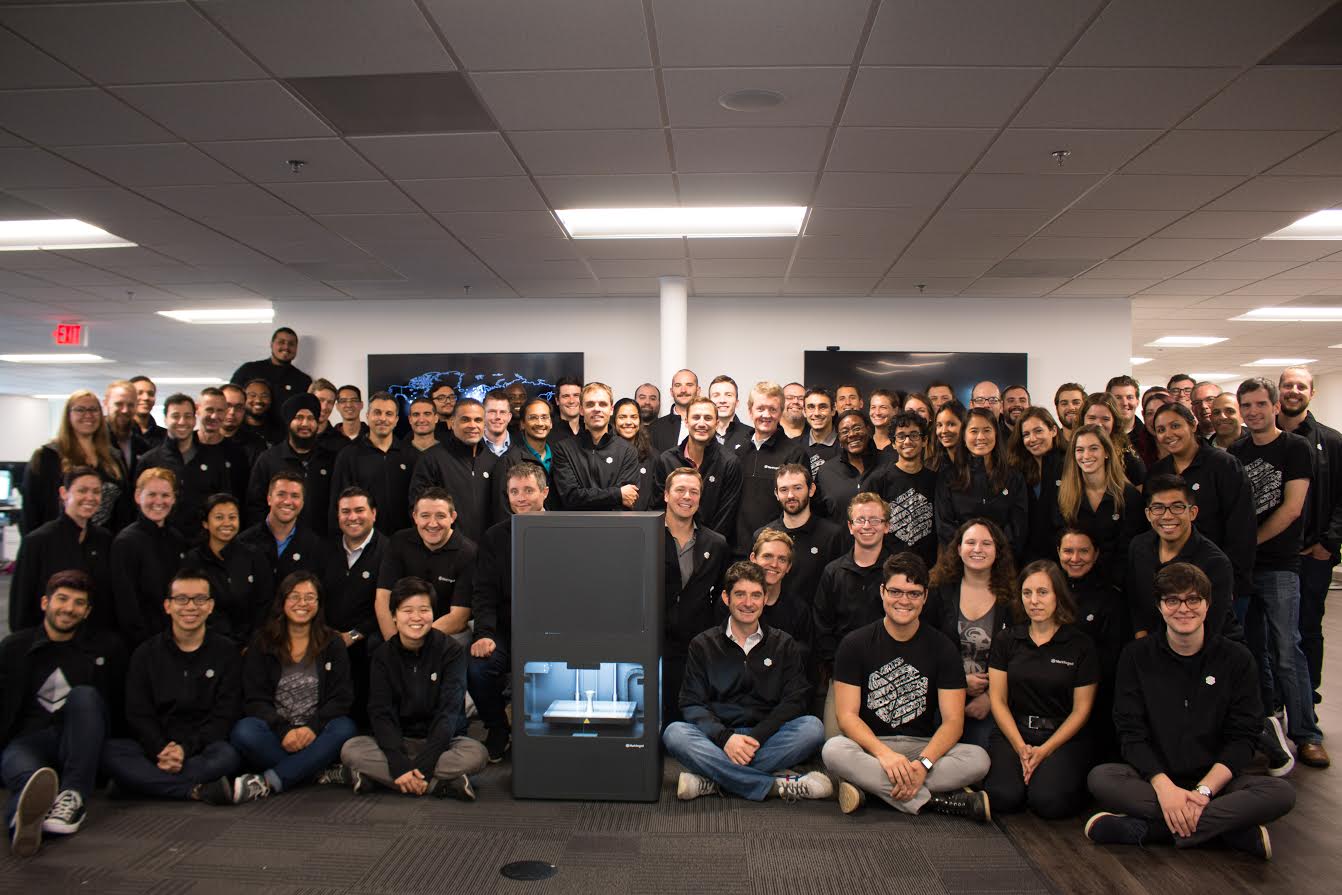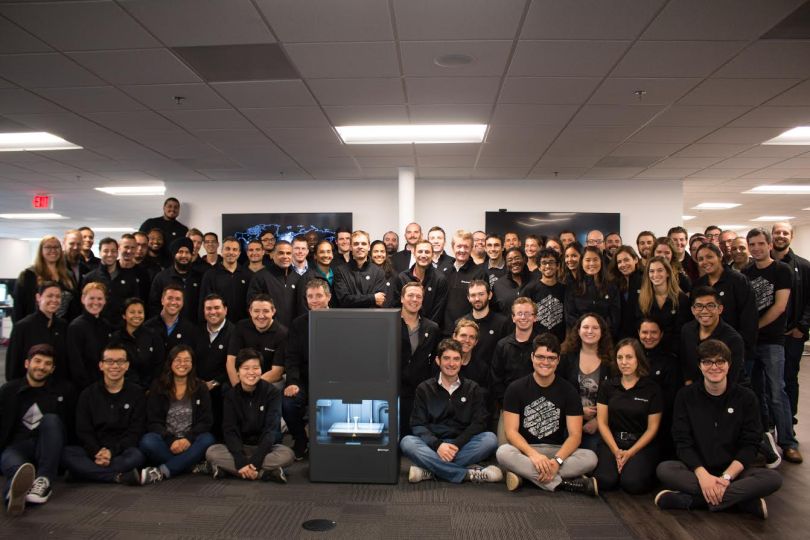 Markforged dubs itself the only company able to 3D print a complete range of materials, from plastic to carbon fiber to metal, with a cloud-connected software platform designed to make manufacturing easier and faster than traditional methods. CEO and founder Greg Mark said the academic hub — among other things — is what makes Boston the ideal place to launch a startup.
What is your favorite part about working in the Boston tech scene?
Hands down, Boston has one advantage and that is the schools. You have MIT, Harvard, Northeastern. You have a beautiful supply of super intelligent people coming out every 12 months.
Why did you choose Boston to launch a company as opposed to somewhere else?
I went to MIT so I was here. You stay where your network is. It turned out to be really great because Boston is really strong in robotics. This is a place where people make hardware. Hardware companies that start in Boston stay in Boston.
Looking back, was it a good call?
Oh, it was a great call. We have great relationships with not only students but also professors. Why do our machines work so well? We hired THE guy for precision machine design. If you're looking for complex robot stuff, it's all made here.
Looking ahead, where do you think Boston's tech scene is headed?
I think more will happen on the robot side. You have us, Formlabs and at least 10 other 3D printing startups popping up. 3D printing started in NYC and naturally moved up to Boston. We're where people with hot 3D printing companies go. When you look five to 10 years out, the industry we're in will be so changed. Sixty-six percent of mechanical engineers have never used a 3D printer. That's changing so much. Markforged is growing by 300 percent year-over-year and that's not slowing down.
Also, I think it's important for tech companies to live in the city. We're in Watertown and before that, we were in Somerville. You can find reasonably large spaces in the city, which is great because most 22-year-olds want to live in the city. In terms of culture and vibe, you just can't get that in San Fran. Boston is great for integration because you can afford to put you company in the city and hire people who live nearby.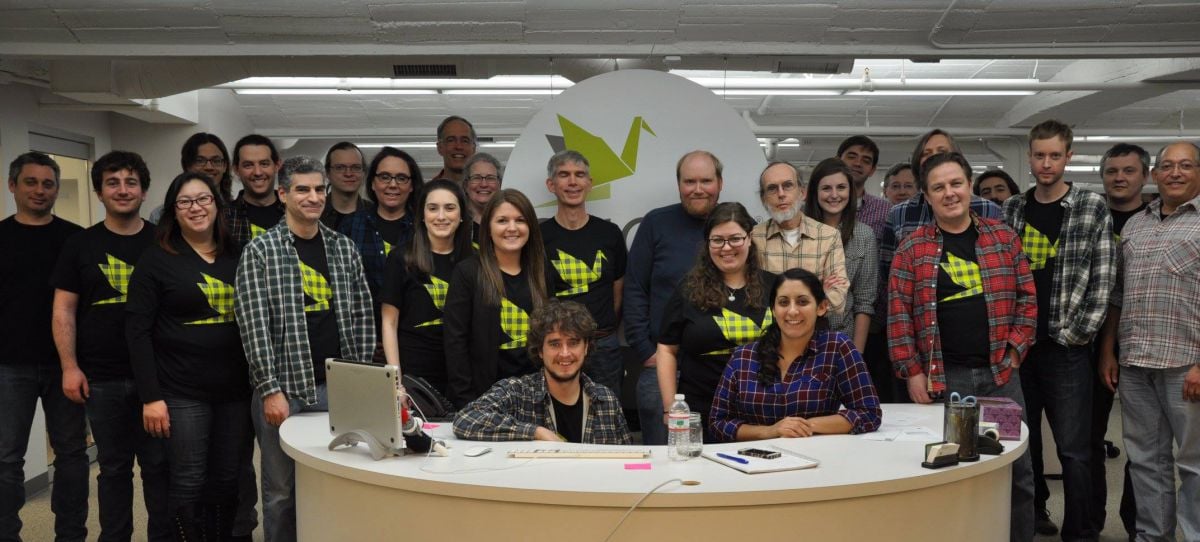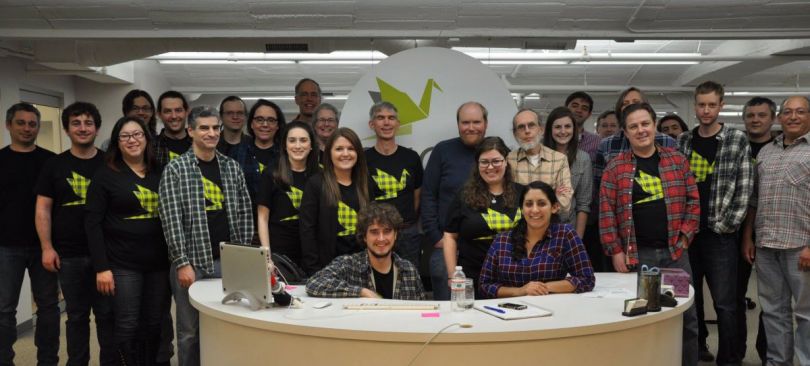 NuoDB offers an elastic SQL database for cloud applications that helps software vendors and e-commerce companies get their applications to market faster, reducing their total cost of ownership. Executive chairman Barry Morris, who co-founded NuoDb with Jim Starkey, shares how Boston people make the city so innovative.
What is your favorite part about working in the Boston tech scene?
Tech is about people — if you want to have fun, work with cool people; if you want to innovate, work with smart people; if you want to change the world, work with entrepreneurial people. I don't know anywhere else that has a better mix of these than Boston.
Why did you choose Boston to launch a company as opposed to somewhere else?
All tech scenes are about smarts, energy and enthusiasm — in Boston those are backed by a long history of technology leadership. The Boston area has always been a place for fundamental technology innovation, not so much for copycat companies and ideas. We wanted to build a company that truly breaks new ground and remains committed to continuous invention in all dimensions of the business. Boston uniquely checks all the boxes. Boston has been the epicenter of next generation database technology for many years, and there is no better place on the planet to start a company like NuoDB. Additionally, our company has always had a strong European dimension, including employees, customers and market buzz. Boston is extremely well placed to engage across all U.S. and European locations and timezones. 
Looking back, was it a good call?
Without question. I would do it again in a heartbeat. In fact, I am sure that I will. We put our faith in Boston folks and they have over-delivered. When you put great people together with great ideas you get great outcomes.
Looking ahead, where do you think Boston's tech scene is headed?
The Boston tech scene is headed toward the biggest challenges and opportunities in 21st century technology. Boston entrepreneurs have a track record of successfully engaging with the problems that are really worth solving. Today may be about cloud, mobile, big data and IoT, but tomorrow is about next generation AI. Expect Boston people to be at the forefront of next gen AI, just as they were with the last generation of AI. In a world where every company is a software company, being in a top-three tech scene is perfect.

Marketing startup Evergage offers a real-time personalization platform that allows companies to engage with more than 2 billion website visitors through in-depth behavior analytics, advanced machine learning and a full customer data platform. Karl Wirth, co-founder and CEO, and Greg Hinkle, co-founder and CTO, weigh in on why Boston was the obvious choice to launch their startup.
What is your favorite part about working in the Boston tech scene?
Hinkle: For me, it is the number and strength of colleges and universities in the Boston area, along with the culture of research and innovation that permeates the whole region. The mixing of different perspectives and ideas creates a dynamic and unique environment, and an exciting place for people to collaborate and work together.
Wirth: There is a large pool of very talented people here. I see it every day at Evergage in the team we've assembled and how much they've accomplished in such a short time — which is a direct result of there being so many smart, experienced, hard-working and fun people in the area.
Why did you choose Boston to launch a company as opposed to somewhere else?
Hinkle: I've worked in a variety of places, but my very best years in tech were in Boston. Beyond the large pool of experienced workers, there is a thriving tech ecosystem to plug into for potential investments, partnerships and industry networking and collaboration. On top of that, it is an amazing place to live, so there was no question as to where we would start Evergage.
Wirth: I went to school in Boston and was already living here, so I had developed a lot of strong connections in the local tech scene. I never considered starting the company anywhere else. Both personally and professionally, Boston is home.
Looking back, was it a good call?
Hinkle: Looking back on it, we couldn't have built and grown Evergage into the company it is today if we had done it anywhere else. We needed the right mix of technical expertise, marketing savvy and knowledge of multiple industries to turn our vision into a reality.
Wirth: Yes, without a doubt choosing Boston for our headquarters was a great call and really foundational to our growth and success. In the early days, the Boston start-up community was a big help for networking. In addition, Boston is home to a range of industries — from finance and retail to technology — and many believed in our vision of real-time, 1:1 personalization. They were willing to take a risk on us as a startup by using beta versions of our product and giving us detailed feedback from a variety of perspectives, which really accelerated our growth.
Looking ahead, where do you think Boston's tech scene is headed?
Hinkle: I see continued diversification in the local tech scene ahead. Boston has always had a strong tech presence, but over the past five to 10 years, it has really exploded. Boston has really evolved to be a hotbed for SaaS, martech, mobile apps, data science and analytics, and other emerging areas. That shift reflects other companies realizing the benefits of Boston's unique mix of talent, tech ecosystem, investors and quality of life.  
Wirth: For me, it is all about growth. While Boston has always had a strong tech presence — especially out along 128 and 495 — now there are huge tech centers in Cambridge, Somerville and all over different neighborhoods of Boston, especially in the Seaport District. Evidence of this shift comes from companies like Facebook, Twitter, Amazon, Google and Microsoft creating large R&D offices here as well as a corporation like GE moving its headquarters to Boston. In fact, I think Boston is demonstrating that tech isn't so much a separate industry anymore, as it is a critical enabler of all industries.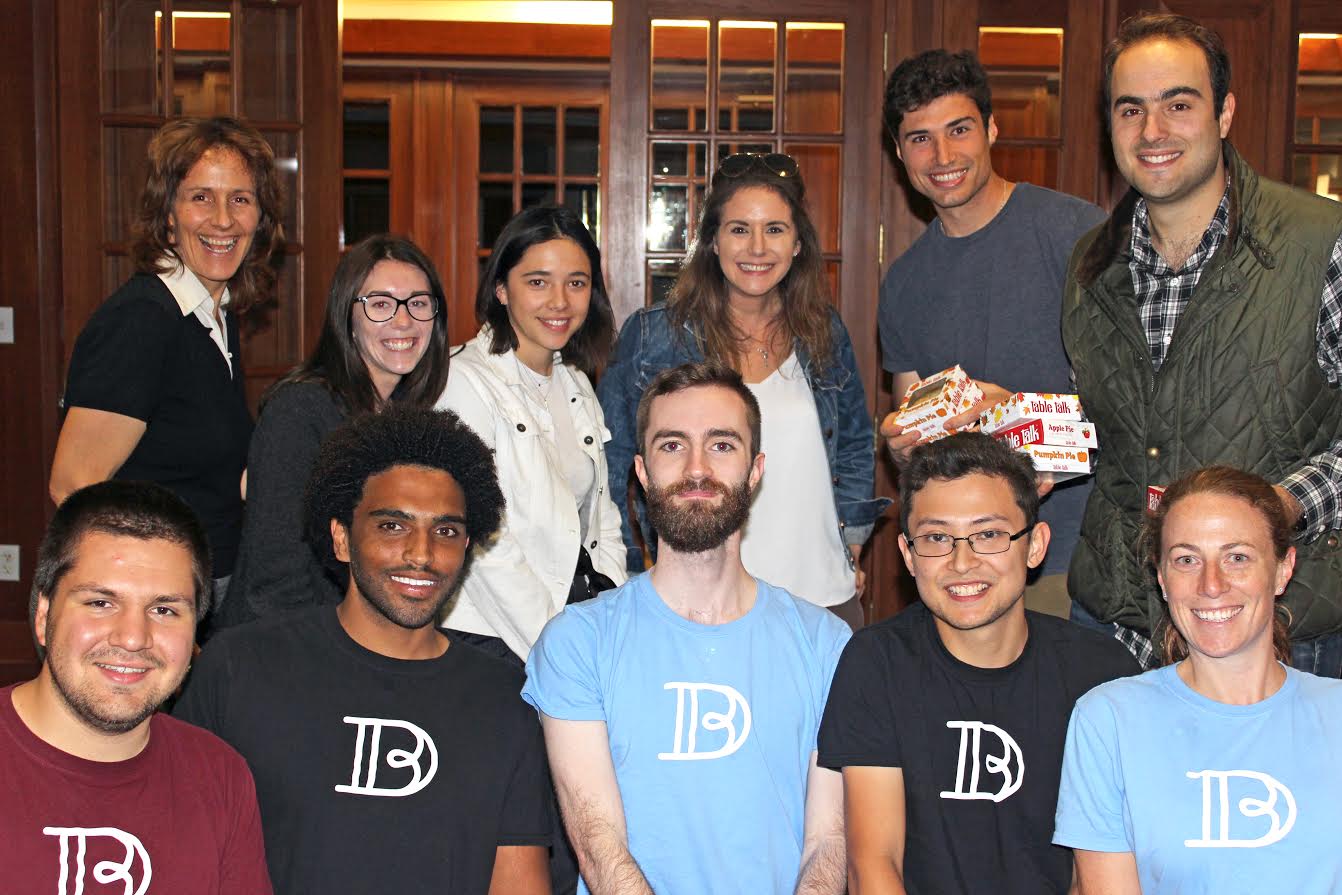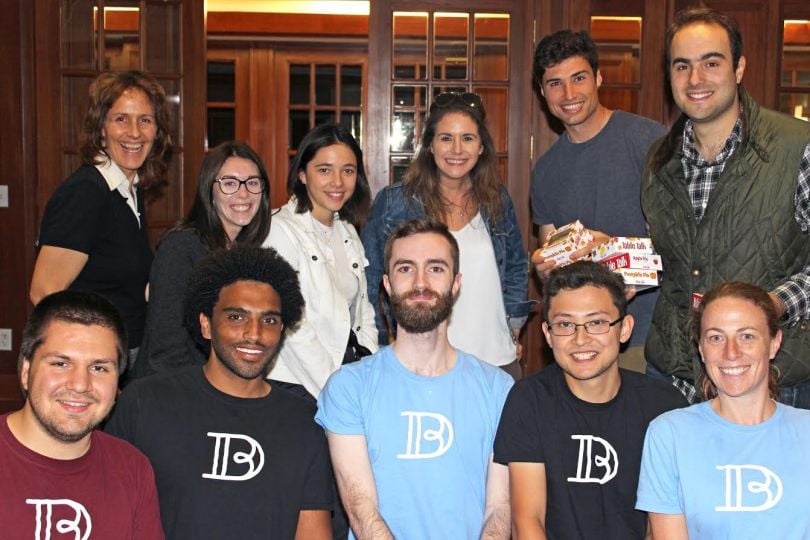 Doorbell offers a software service for neighbors living in the same apartment building to connect with one another and keep track of curated upcoming community events, like corn hole tournaments and rooftop picnics. Founder Benjamin Pleat explains why he chose Boston to launch the growing real-estate tech company.
What is your favorite part about working in the Boston tech scene?
My favorite part about working in the Boston tech scene is how supportive the entire ecosystem is. From early stage startup to growth stage and beyond, the Boston community is rooting for home-grown companies to succeed. That support spans from fellow companies sharing insights and resources to a vibrant venture capital community and a city government that not only understands technology and startups but also embraces both every day.

Why did you choose Boston to launch a company as opposed to somewhere else?
I chose Boston to launch Doorbell for several reasons. As a real estate technology startup, Doorbell had to be based in a place that was challenging the paradigm in smart cities and urban innovation. Boston without a doubt fits that category, as evidenced by the amazing work that the mayor's office does with the Housing Innovation Lab and the New Urban Mechanic Lab. Second, Boston offered us one of the nation's strongest talent pools from over 35 universities and a plethora of great institutions. From engineering and design to marketing strategy, Boston truly has one of the most innovative workforces in the country, and that was essential for building and growing Doorbell. Third, Boston offers us an environment city-wise that allows us to scale Doorbell nationally. Unlike San Francisco or New York, Boston is much more similar to the next top 30 cities in the United States both in terms of size and growth. Boston simply offered the most supportive place to start that allowed us to build a strong team and position Doorbell for future success.

Looking back, was it a good call?
Absolutely. I would not have chosen a different city. Doorbell is Boston born and Boston raised. Looking back over the past several years, I can affirm with confidence that having our HQ in Boston has significantly contributed to our team's success.

Looking ahead, where do you think Boston's tech scene is headed?
I'm very excited about where Boston's tech scene is headed. Certainly biotech, life sciences and medtech will continue to grow in our city, but I'm most excited for Boston to emerge as the world's leading center on the smart city. This is arguably already happening, and I cannot wait for most groundbreaking startups to emerge and help us build the next-generation city. I'm also quite excited about emerging tech hubs within Boston. The Western Avenue corridor and Harvard Innovation Labs, where Doorbell is based, are growing tremendously, along with places like Central Square, Union Square and Allston. These places will be very important for shaping the level of collaboration of our city's tech scene.
Responses have been edited for length and clarity.