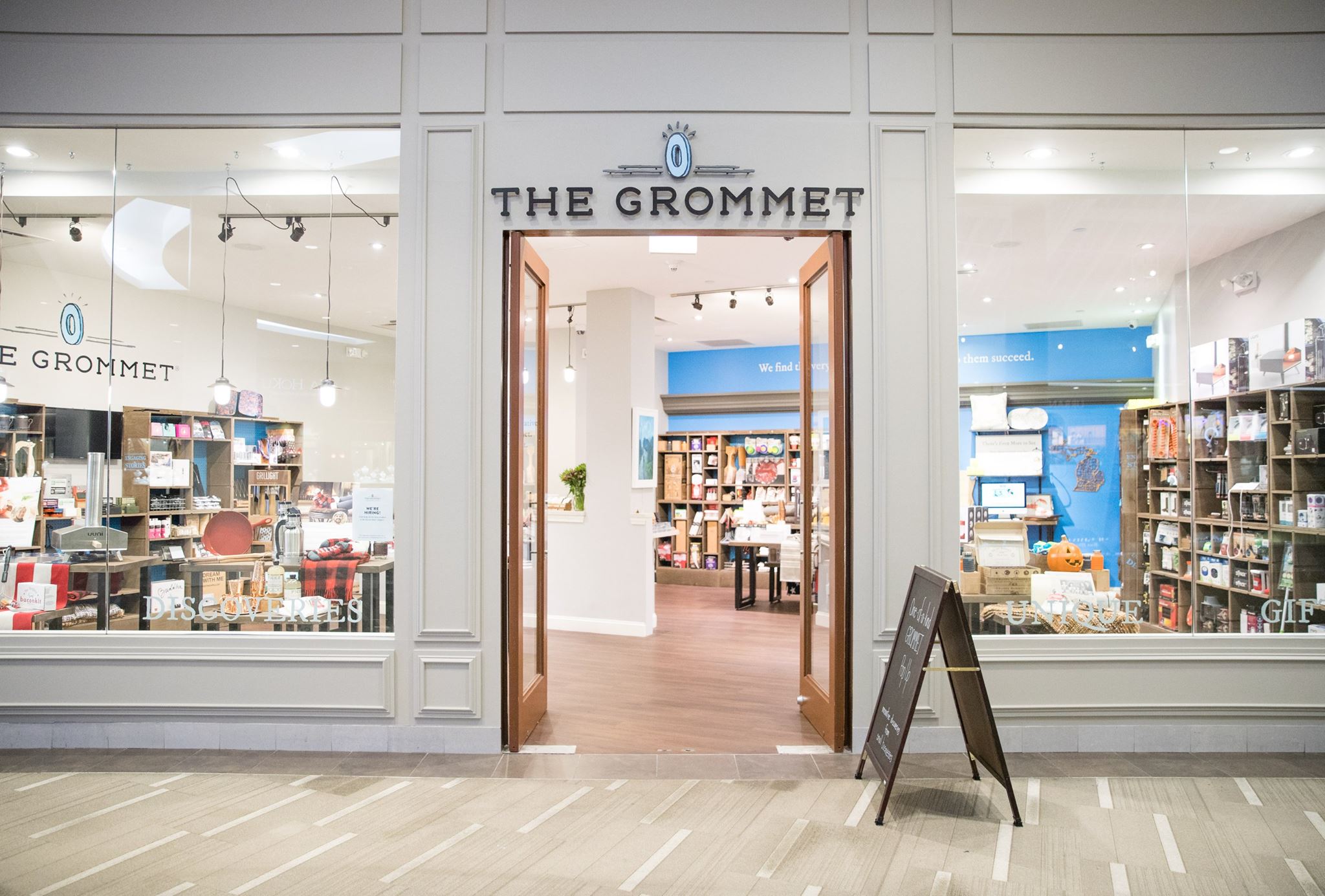 Since 2008, Somerville's The Grommet has been helping innovators launch undiscovered new products with success — FitBit, OtterBox and IdeaPaint all received a boost from the site.
And despite the shadows cast by Amazon and eBay, the e-commerce startup shows no signs of slowing down.
In fact, The Grommet sealed a number of significant business deals in the past year, securing backing from Ace Hardware and announcing plans to open its first brick-and-mortar store in Natick.
Jules Pieri, The Grommet's CEO, said she got the idea for the company after seeing large businesses like Wal-Mart and Kmart take over the retail space in the 1990s and beyond.
"As retail got very consolidated, I saw a business opportunity," Pieri said. "With more large mergers and acquisitions, the opportunity for new products to get off the ground was really squeezed."
Enter, The Grommet.  
Described as a "ballet" between an e-commerce company and media venture, The Grommet is an online shop for consumers to discover a range of new products.
Since its debut nearly a decade ago, the company has launched over 2,500 products across 16 categories, including toys, food and drink, pets, tech, fitness, beauty, and more. Some Grommet products you might recognize include SodaStream, Bananagrams, PocketMonkey and Bondic.
When The Grommet presents a new product, they sell it, share its story with their 3 million daily email subscribers and keep track of its market data.
"When we launch a product, we know immediately what the market thinks of it," Pieri said.
This puts The Grommet in a business category of its own — entertainment meets retail: "One of the most interesting things about our company is that we don't have competition," Pieri said.
Describing the company's first four years as a "sheer fight for survival," Pieri said The Grommet is now in the midst of its high-growth phase.
Last month, Ace Hardware, which already had a deal with The Grommet, acquired a majority stake in the company, providing the site's entrepreneurs with a new way to grow their businesses.
The initial deal with Ace Hardware involved placing Grommet kiosks in 250 Ace stores. Now, Pieri anticipates Grommet displays to be in 400 Ace Hardware locations by the end of the year.
The Grommet also recently took out a six-month lease for its first physical store in the Natick Mall, which opened in October just in time for the holiday rush.
Pieri said she hopes the company, which employs 100 in its Somerville offices, becomes a pillar tech company in Boston.
"At a very high level, I want to see The Grommet's role in the market become almost a cultural phenomenon," Pieri said. "Today, one out of 10 people know us. Eventually, when three or four out of 10 people know who we are, then we'll really be a cultural phenomenon. That's our North Star."