Local tech startups usually have the same response when asked why they chose to set up shop in Boston: It's a talent hotbed.
Obviously.
With its top-tier universities and startup accelerators, Boston is well-poised to compete with tech hubs like San Fran and NYC. We dug a little deeper and asked the head honchos at some of Boston's fast-growing tech companies what makes their developers so special.
Here's what they said: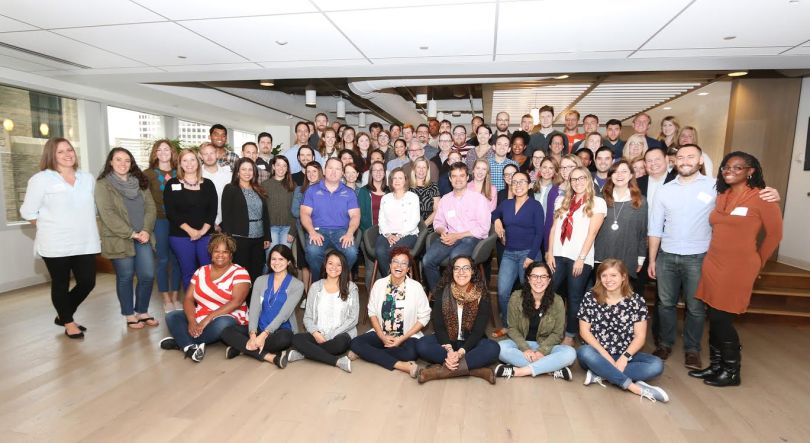 Ellevation Education provides ESL administrative and data management tools for teachers. CEO and co-founder Jordan Meranus explains how the startup's developers continuously improve.
Why they have the best developers in town:
In addition to technical mastery, Ellevation engineers are deeply committed to our company mission of enabling English Language Learners to achieve their highest aspirations. Every engineer visits at least one school annually to see the challenges that educators face and to hear first-hand feedback from users. They're also driven by our core value of continuous improvement. When it comes to new technology, best practices or how we make the coffee, there are no "sacred cows" here. We debate and discuss, agree to disagree, and hear out perspectives from others.
What challenges they're addressing — and the technology they're using to do so:
One of our biggest challenges is designing and creating products for a customer base comprised of districts that are large and small, or urban and rural, or geographically diverse — with a wide range of possible use cases. Another challenge is the validation, mapping and transformation of the many diverse sets of student data that we are privileged to be caretakers of, on behalf of our customers. Slow adoption of common standards has required us to build a rich set of internal tools and services to help streamline this process, using technologies such as Elasticsearch, MongoDB and Python.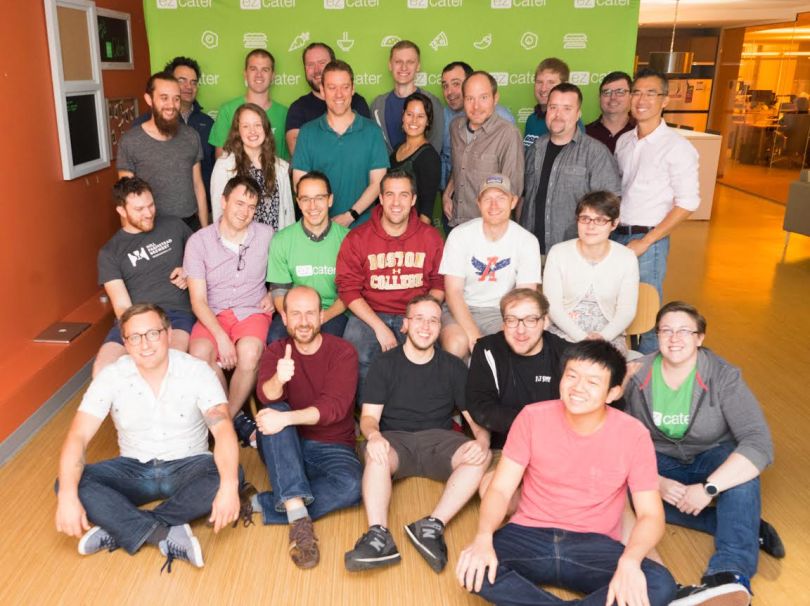 Whether you're trying to order food for an intimate client meeting or a company-wide party, Boston's ezCater has become the go-to platform for businesses across the country. CEO Stefania Mallett and CTO Onur Mergen provided the lowdown on the talented dev team working behind the scenes to keep the online ordering system booming.
Why they have the best developers in town:
Because our devs are simultaneously insanely smart, insanely helpful and really funny. Lurk in their chat room for just five minutes and you'll see it. It's a meritocracy without prima donnas that delivers code any dev would be proud of — and that makes money for ezCater. They really enjoy each other's company, and help each other, too. I'm also frequently impressed by our devs' business savvy, and their high engagement with our customers, our catering partners and the rest of the company.
What challenges they're addressing — and the technology they're using to do so:
Doubling year over year in a complex business domain is terrifically interesting — and challenging. We simultaneously solve today's problems and plan for a tomorrow that will be two-times today. We do that for our three-sided online marketplace at the intersection of food, logistics, extreme customer service and national reach (which might soon be international). There's a remarkable combination of problems to solve, from ones pertaining to making a UX dead easy for a restaurateur whose hands are literally covered in butter, to really "CS-y" problems. We have enough issues to tackle in our business that we're fans of well-proven open source technologies. Our stack includes Ruby on Rails, React, Swift, Postgres, Redis, ElasticSearch, Kafka, Docker, Terraform, Chef, Redshift and, of course, plenty of AWS tools and technologies.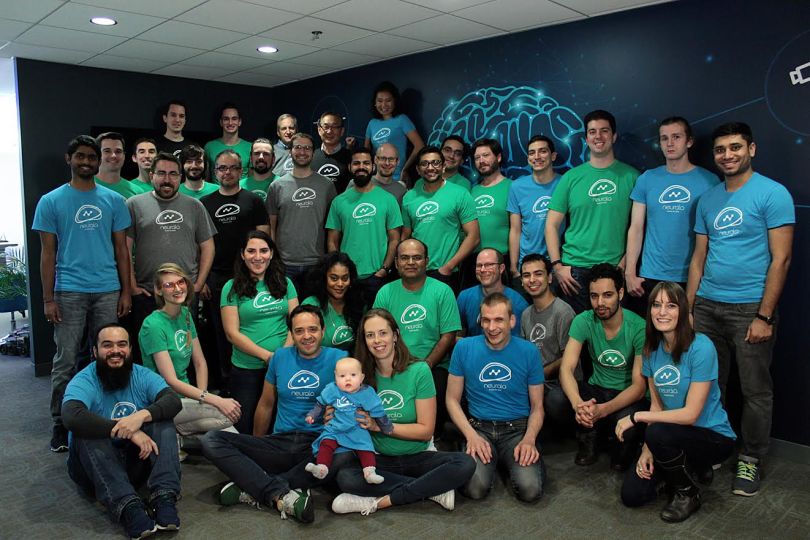 Neurala builds the brains for everything from toys to robots, using artificial intelligence to serve customers like NASA, the U.S. Air Force, Motorola Solutions, Parrot and Teal Drones, among others. The startup's technology allows autonomous machines to function without a human at the helm, so they can see their environment, make decisions and even navigate obstacles. CEO Max Versace shares how diversity makes his startup's dev team special.
Why they have the best developers in town:
Ours is a diverse group, with 10 plus countries represented from four continents. This talented group is also diverse in terms of education, experience and skill set, ranging from computer engineering and computer science to biomedical engineering and cognitive neural science. Not everyone has an AI background — we have former consultants, a CEO from ad tech, researchers and mobile developers. This is crucial because AI can be biased to the dataset it's trained on. Having a diverse group of devs (with different ethnicity, education and experience) allows for a less biased dataset.
What challenges they're addressing — and the technology they're using to do so:
Making devices smarter — police body cameras that will be able to help find missing children and drones that will combat elephant poaching and make tower inspections safer and more efficient. We are working on making our jobs easier, safer and more effective and efficient.  We use AI — deep neural networks. Our secret sauce is lifelong deep neural networks, the only deep learning AI software that learns on the edge after deployment. This solves the catastrophic forgetting problem; it learns in real time, on the device. This is a bio-inspired approach modeled after the human brain.
Responses have been edited for length and clarity.