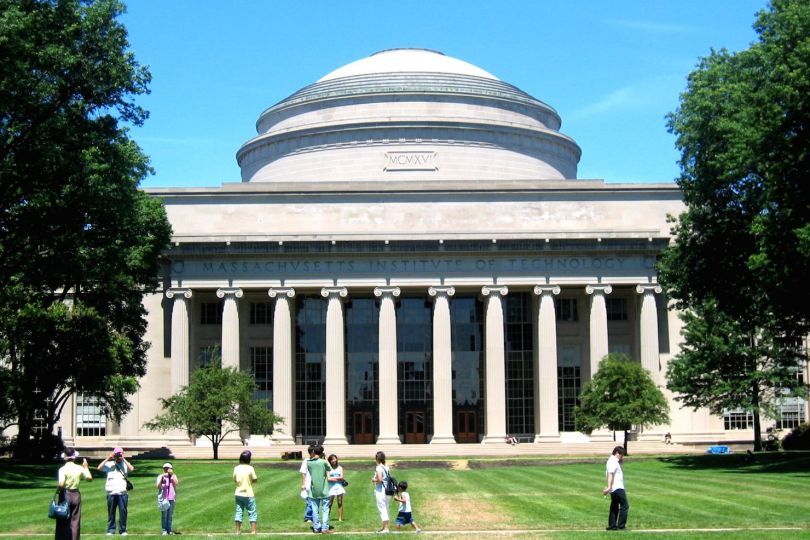 Hear that? It's the sound of high school seniors everywhere freaking out about where they want to go to college.
With many public college admissions deadlines as early as November, it's time for students to start making decisions about where they want to spend four of the most defining years of their lives.
The application process can be pretty daunting, though. That's why Cambridge-based startup CollegeAI is on a mission to help students make the right college decision — with a little help from machine learning.
It starts with a survey.
CollegeAI asks a user a variety of questions like, "What was your class rank?" and "What are your favorite classes?" to get a picture of the student's personality, interests and academic performance.
Then CollegeAI uses its machine learning algorithm to analyze the thousands of colleges in its database to determine which colleges will best fit the student  and why.
Students are then sent a list of personalized reasons why CollegeAI predicted each college, including pros and cons that outline reasons to attend or not attend each school. The recommendations factor in information such as median earnings six years after graduation, and cost of tuition.
The platform also features tools that allows students to explore colleges, create an application list and compare colleges based on multiple factors. When students have been accepted, they can also get a final choice recommendation.
And the algorithm keeps getting refined.
"Every time a student fills out the survey, more data points are created for our engine," said co-founder Joseph Lee. "The more survey answers we get, the better the tech will get."
The startup began as a machine learning research project by Lee and classmate Severin Ibarluzea at Rensselaer Polytechnic Institute in September 2016. The founders' goal was to predict where a high school student would end up going to college based on a set of easy-to-answer questions.
The duo later launched CollegeAI.com, which spun their algorithm's college predictions into the form of recommendations.
Lee said there are currently 3,300 colleges on the platform and more than 5,000 users have signed up to complete the survey.
CollegeAI has been incorporated for seven months, but before the startup raised seed money, it was just Lee and Ibarluzea working from an apartment. When their lease ran out and another developer joined their team, the three men lived and worked inside a single room of a fraternity house for two months (it was the cheapest available housing).
Today, the startup's team includes three full-time software developers and two professors from Rensselaer Polytechnic Institute.
And they're no longer working out of a frat house. CollegeAI is now based out of the Cambridge Innovation Center in Kendall Square.
The startup recently released a tool for counselors that enables them to send surveys to their students and receive personalized predictions for each student, enhancing counselors' recommendations. This allows counselors to manage more students and increase the quality of their recommendations, Lee added.
CollegeAI plans to monetize their application by either selling a premium version of their product to students and parents, or by partnering with schools looking to increase the quality of their college recommendations.