It's no secret that competition for top tech talent in Boston is fierce — and most startups are figuring out that it's going to take more than a high-end ping-pong table to keep talented team members around.
That's why many top tech companies are prioritizing employees' career development as a way of retaining awesome workers. By paying for classes, mapping career roadmaps and providing mentors, employers instill loyalty in their workforce, even as they're grooming employees to be better catches when the time does come for them to move on.
Here are four companies fast-tracking their employees for success.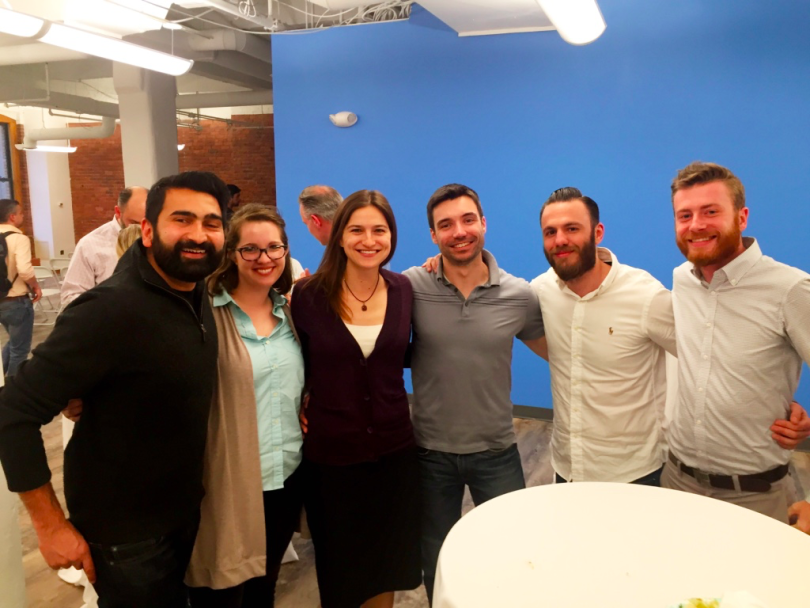 CloudHealth has taken advantage of one of the biggest tech trends in the last 20 years — bringing IT to the cloud, and it has ridden a steady wave of corporate adoption since its founding in 2012. In 2016, the company increased its revenue by 130 percent and grew to over 190 employees by  June 2017. Kristen Tronsky, director of human resources, explains how the booming company recognizes hard workers while scaling up.
How do you fast-track employees for success?
There are an incredible number of ways for employees to innovate and take on more strategic responsibility as CloudHealth continues to double in size each year. The fastest way to grow here is to jump in and start making an impact through strategic contributions that can be recognized by our leadership team as we scale. We also have performance reviews and goal-setting conversations built along the way to ensure everyone is on the right track.
Any unique career development opportunities/mentorship programs?
Our CEO Dan Phillips spent four years founding and growing the Entrepreneurship Center at UMass Boston, and [its] principals have been imbedded into our culture. Employees have the freedom to participate in every area of our business, from customer success to product strategy, regardless of their role. Our commitment to radical transparency provides growth-minded employees with a bird's eye view of what it takes to grow a successful VC-backed startup while building out and innovating our existing functions as we scale.
Any specific examples of employees who climbed the ranks quickly?
Thespina Fletcher started out as a business analyst at CloudHealth in 2015. She was promoted to technical account manager in 2016, and then promoted twice in 2017 from senior technical account manager to her current role as manager of technical account management. Her tenacity, drive to support our customers, mastery of the CloudHealth platform and ability to lead by example has paved the way for each new step in her career.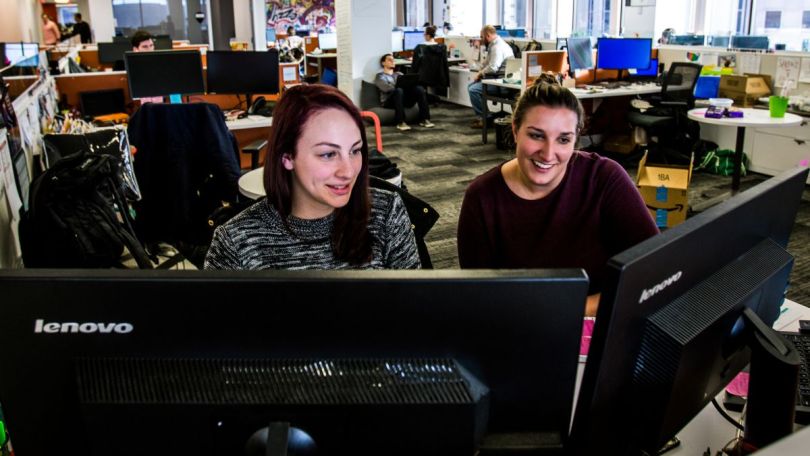 Founded in 2000, Rapid7 helps companies find and fix their vulnerabilities while catching suspicious activity on their networks months before they would  otherwise notice it. At such a fast-growing startup, Jim Page, director of people development, said it's important to let employees create their own, unique career paths as the company scales.
How do you fast-track employees for success?
Whether you're a new hire, individual contributor, manager or a leader, we have a continuous learning opportunity to set you up for success. For example, perhaps you're a new hire taking part in our Making the Band experience or you're a high-potential leader that's Going Platinum (yes, there are Rockstars throughout the organization). We have programs and initiatives for every segment of our workforce. Philosophically, our approach is different than other organizations because we look at career growth as a lattice rather than a ladder; you define your career and we'll help create the path to get you there. As Rapid7 scales, so must our learning opportunities. Just because we're growing doesn't mean we sacrifice impact.
Any unique career development opportunities/mentorship programs?
Our business development representative (BDR) and sales development representative (SDR) programs scaffold our employees for success into an AE role with significant earning potential in the $15B addressable cybersecurity market. We also offer real-time feedback: the annual performance review is gone. We care about your performance more than once a year; we care about it every day.  Technology in conjunction with engaged frontline managers results in a feedback program that drives impact across the entire organization.
Any specific examples of employees who climbed the ranks quickly?
Chris Marks started in finance, planning and analysis, pivoted to sales operations and is now a director on the path to becoming senior director. Nick Davis started as an intern for us, and now he is a technical product manager. Suzanne Cooke started as a sales coordinator; now she's the sales director for the United States.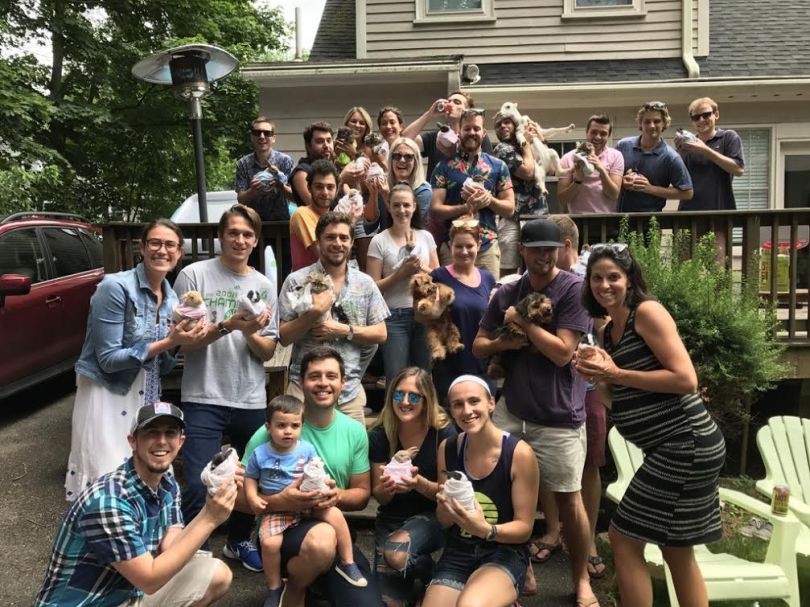 FareHarbor is a fast-growing reservation platform in the tour and activity industry. Bora Yavuz, sales operations manager, shares some examples of employees who have scaled the company ladder.
How​ ​do​ ​you​ ​fast-track​ ​employees​ ​for​ ​success?
Even​ ​though​ ​everyone​ ​on​ ​our​ ​team​ ​has​ ​individual​ ​objectives,​ ​we're​ ​all​ ​working​ ​toward​ ​the same​ ​goal.​ ​This​ ​means​ ​we​ ​tend​ ​to​ ​focus​ ​a​ ​lot​ ​on​ ​helping​ ​our​ ​employees​ ​—​ ​new​ ​and​ ​seasoned​ ​— get​ ​better​ ​at​ ​what​ ​they​ ​do. For​ ​new​ ​employees,​ ​this​ ​means​ ​a​ ​two-week​ ​training​ ​program​ ​that​ ​helps​ ​familiarize​ ​them​ ​with the​ ​product,​ ​our​ ​ethos​ ​and​ ​our​ ​goals.​ ​After​ ​the​ ​initial​ ​training,​ ​as​ ​employees​ ​sink​ ​into​ ​a​ ​more normal​ ​workflow,​ ​we​ ​offer​ ​ongoing​ ​education​ ​and​ ​mentorship.​ ​Sometimes​ ​it's​ ​something​ ​simple, like​ ​working​ ​hand-in-hand​ ​with​ ​senior​ ​members​ ​to​ ​land​ ​a​ ​big​ ​demo.​ ​Other​ ​times​ ​we'll​ ​dedicate​ ​a full​ ​day​ ​to​ ​presentations​ ​on​ ​best​ ​practices,​ ​case​ ​studies​ ​and​ ​niche​ ​areas​ ​of​ ​expertise. 
A​ny​ ​unique​ ​career​ ​development​ ​opportunities/mentorship​ ​programs?
​For​ ​employees​ ​looking​ ​to grow​ ​in​ ​their​ ​position​ ​or​ ​to​ ​learn​ ​a​ ​new​ ​skill​ ​set,​ ​the​ ​environment​ ​is​ ​perfect.​ ​There's​ ​always​ ​a project​ ​that​ ​needs​ ​an​ ​extra​ ​hand.​ ​No​ ​position​ ​is​ ​static. For​ ​some,​ ​that​ ​idea​ ​can​ ​be​ ​intimidating.​ ​But​ ​it's​ ​a​ ​concept​ ​we​ ​embrace​ ​here​ ​and​ ​we​ ​encourage everyone​ ​to​ ​leap​ ​at​ ​any​ ​opportunity​ ​that's​ ​exciting​ ​to​ ​them.​ ​That​ ​mentality​ ​is​ ​a​ ​big​ ​part​ ​of​ ​who we​ ​are.
Any​ ​specific​ ​examples​ ​of​ ​employees​ ​who​ ​climbed​ ​the​ ​ranks​ ​quickly?
​ ​Using​ ​our​ ​sales​ ​team​ ​as​ ​an​ ​example,​ ​we've​ ​had account​ ​executives​ ​that​ ​now​ ​rank​ ​as​ ​the​ ​VP​ ​of​ ​client​ ​operations,​ ​VP​ ​of​ ​sales​ ​operations,​ ​VP of​ ​sales​ ​and​ ​VP​ ​of​ ​account​ ​management.​ ​Employees​ ​that​ ​work​ ​hard​ ​and​ ​jump​ ​at​ ​opportunity have​ ​been​ ​known​ ​to​ ​transfer​ ​offices,​ ​take​ ​on​ ​their​ ​own​ ​teams,​ ​change​ ​titles​ ​-— ​the​ ​possibilities​ ​are endless.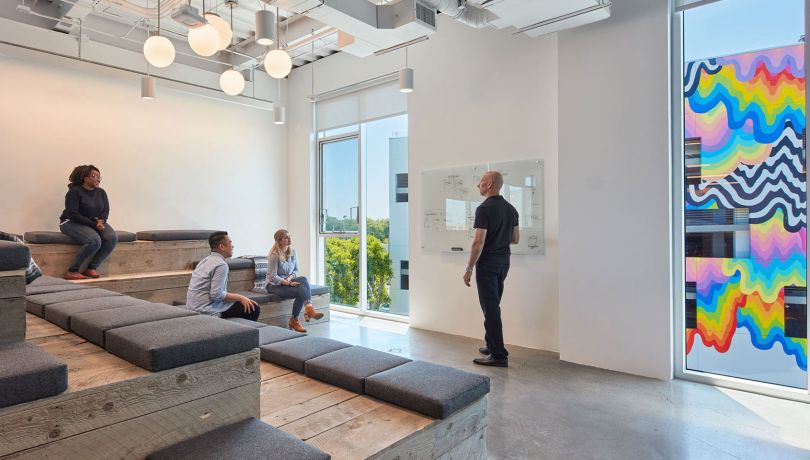 Founded at a Paris startup incubator in 2005, Criteo offers ad retargeting for e-commerce sites. The company has since grown to over 2,500 employees across 30 global offices and handled more than 900 billion ads in 2016. Kenya Hayes, head of public relations, explains how the company promotes from within.
How do you fast-track employees for success?
Our leadership team openly communicates expectations with employees and sets transparent, company-wide goals, so success can be recognized and rewarded together. Criteo offers the opportunity for employees to move amongst teams so our staff can find continued success and opportunities for personal growth and apply their unique skills in different areas of our business. This sort of flexibility helps us remain confident in our "promote from within" hiring model.
Any unique career development opportunities/mentorship programs?
In addition to giving employees the flexibility to shift teams and maximize their skill sets, Criteo has also instituted a formal "Buddy System" program. As a global company, it's imperative to have a program in place that allows for employees around the world to effectively connect and communicate. Managers in the program regularly connect with and mentor junior staff to discuss projects similar to those they would find in Criteo offices located in other states and countries.
Any specific examples of employees who climbed the ranks quickly?
Employee Cara Lynch started at Criteo in 2012 as an account executive with only eight months of prior sales experience. In just five years, she's received six promotions — excelling to her current position as director of sales where she oversees more than 30 reports under the associate account executive program here in Boston. If an employee is eager for new opportunities — and many are at Criteo — we act on it. In Cara's case, she was keen to pursue these opportunities and volunteered to participate in as many internal mentorship and training programs offered across offices as possible. In turn, she was selected to attend various industry conferences on behalf of the company and diversify her portfolio by training teams in London and Brazil.
Responses have been edited for length and clarity.