Sunday scaries getting too real? It might be time to start looking for a new job. After all, if you're going to spend 40 hours per week somewhere, you should love it. Lucky for you, there are some awesome Boston tech companies looking to grow their talented teams right now. Here are six of them.

What they do: Acquia's technology enables organizations like Intuit and Warner Music Group to use Drupal — the leading open source technology powering more than 2 million websites — to drive their digital experience.
Coolest perks: "At Acquia, we use a program that drives peer recognition for great work," said Anne McDonough, senior director of total rewards and human resources. "This helps the team build connections by celebrating the contributions of our peers on a companywide message board that's augmented with micro-bonuses, all of which increase motivation, productivity and retention."
Note from an insider: "Our people are motivated by professional growth and development, and every day, there's an opportunity to learn something new that can help you develop your career," said Amy Parker, senior director of global talent development. "We have a really strong peer-to-peer learning culture, and our internal mobility program encourages Acquians to explore new roles within the company. We have management and professional development programs, a very active mentor program — #ShareYourBrain (a technical learning program) — and we just launched a peer-to-peer matching program to encourage cross-functional relationship building, to name but a few of our programs."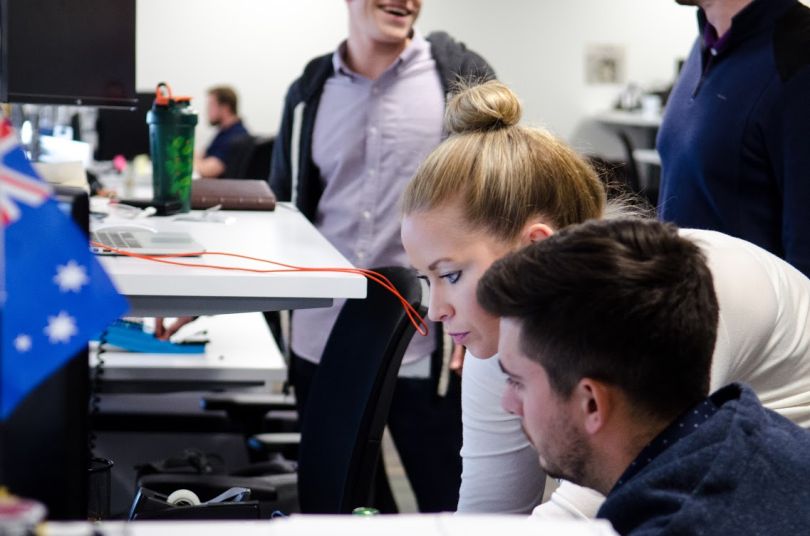 What they do: Fuze is a global, cloud-based unified communications platform that helps companies be more productive and efficient.
Coolest perks: The company provides a competitive base salary, flexible work hours and stock options.
Note from an insider: "We are tackling big problems that impact how people work every day," said Derek Yoo, co-founder and chief product officer. "To do this, we look for candidates who are driven, curious, energetic, humble and intelligent. These traits combined with a bias toward action and a focus on data-driven results are the ingredients for an effective workforce."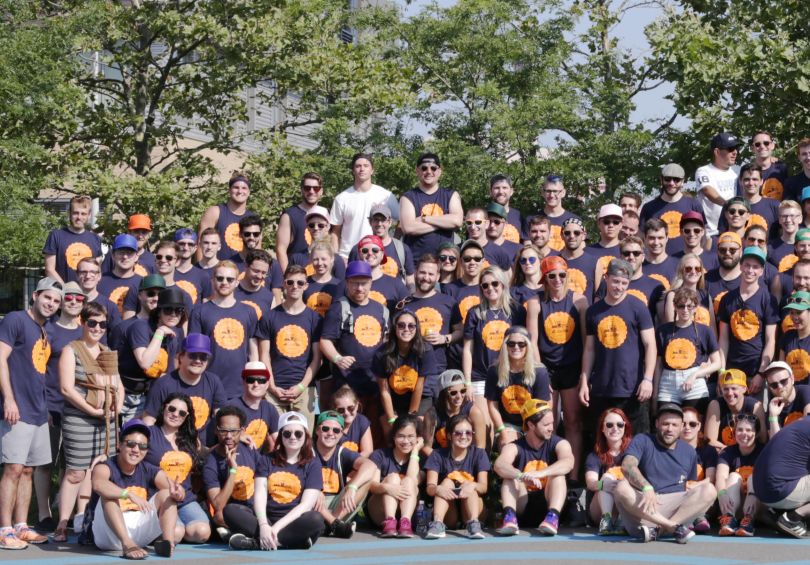 What they do: LevelUp's platform brings merchants up to speed with the latest technology by powering their mobile-payment loyalty programs and allowing customers to pay for their purchase and redeem rewards with a single scan or tap.
Coolest perks: "Between the 100 percent employer-paid healthcare, 401k match, unlimited paid vacation, fully-stocked snack and coffee supply and tons of free credit to spend within our apps, LevelUp ensures employees are happy, healthy and most certainly well-fed," recruiter Pat Morey said.
Note from an insider: "LevelUp looks for self-motivated, passionate, yet humble problem solvers with a high motor and desire to make an impact in the mobile payments space," Morey said. "If you love to embrace new challenges and are looking to seize new opportunities in a fast-paced, collaborative environment, LevelUp is the place for you!"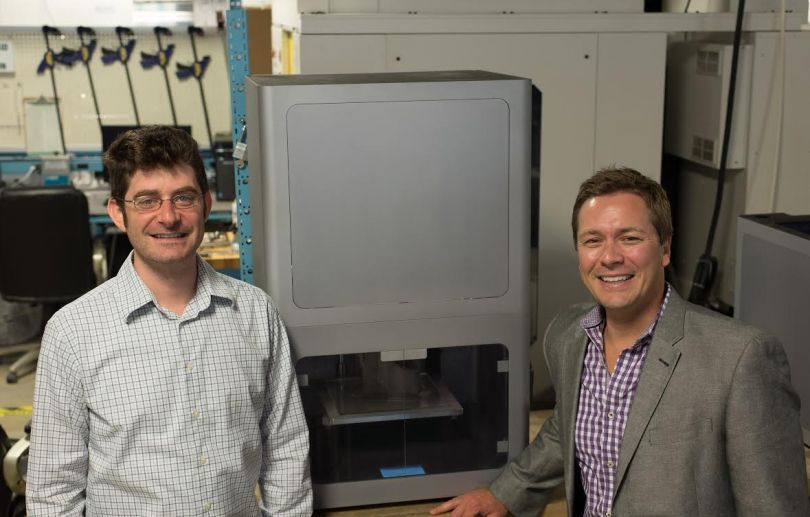 What they do: Markforged to date has deployed more than 3,000 3D metal and carbon printers, used to print strong parts for the medical, aerospace, military, automotive and manufacturing industries. Thousands of companies in over 50 countries use Markforged to print same-day prototypes and produce stronger end-use parts than they did before. With Markforged, customers are able to ship 50X faster, spend 20X less and build products that are 23X stronger.
Coolest perks: Flexible work schedule, casual dress, ping pong tables, annual outings, paid parental leave, unlimited vacation and a fully stocked kitchen are just some of the perks at Markforged.
Note from an insider: "At Markforged, we are looking for vibrant, talented people to join our team," said Hoppy Maffione, senior director of business operations. "We look for people that are the very best at what they do and, by association, encourage those around them to work toward the highest level of their abilities. Ideal candidates are sharp, hard-working, confident and project a positive, team-oriented personality."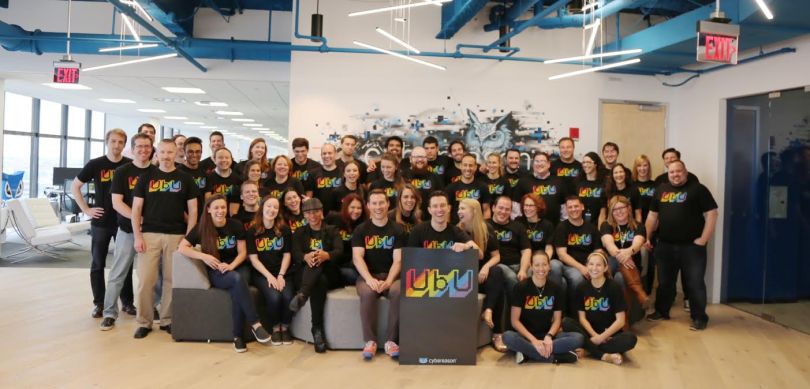 What they do: Cybereason's proprietary, automated SaaS cybersecurity technology and advanced monitoring services are used by hundreds of Fortune 1000 companies to protect themselves from highly advanced attacks.
Coolest perks: "Coldbrew on tap, bootstrap composting, free lunches, awesome snacks and even a DJ booth at our front desk," said Kelsey Sullivan, people operations manager. "We play foosball in the winter and softball in the summer. Of course, we have awesome benefits, generous equity, great pay and can even expense our Uber rides to and from work. But while we agree that free beer is cool, saving the internet is cooler. And that's why we get up every day."
Note from an insider: "At Cybereason, we're nerdy and proud," Sullivan said. "We're passionate and curious to the point of insanity. We're looking for great people who want to help us create the most powerful cybersecurity solution in the world. People who succeed here lean in and work hard. They check egos at the door. We also have a strict no-asshole policy."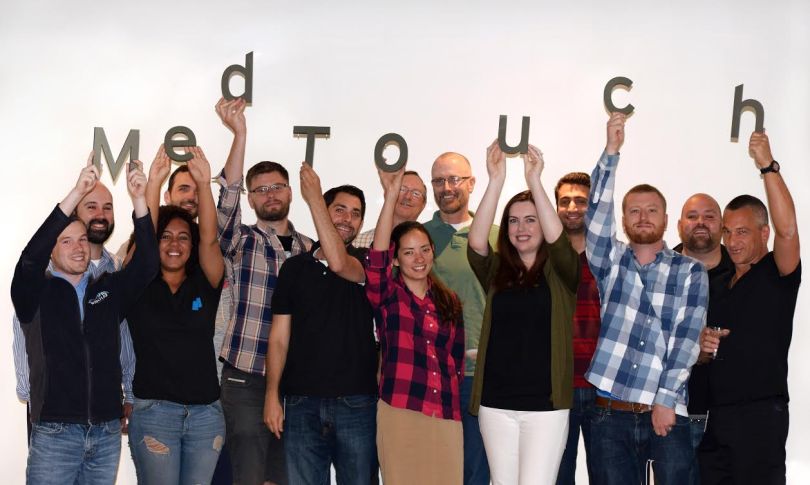 What they do: MedTouch is an online strategy and technology partner for the top brands in healthcare. MedTouch solutions help clients acquire patients and members, provide successful user experiences and leverage real-time and responsive personalization on a web-based platform.
Coolest perks: Desk upgrade program — after your first 60 days, you can choose between a variety of upgrades to personalize your workspace. An office favorite is the sit-to-stand desk upgrade. They also offer $1,500 toward adoption assistance, exclusive discounts at Assembly Row stores and restaurants and health insurance options for you, your family and even your pets.
Note from an insider: "We look for fun and interesting people first," CEO and founder Paul Griffiths said. "When you spend as much time working together on projects that are as complex as ours, you need to enjoy working with and learning from the people on your team, and trust that they'll do whatever it takes to get things done."