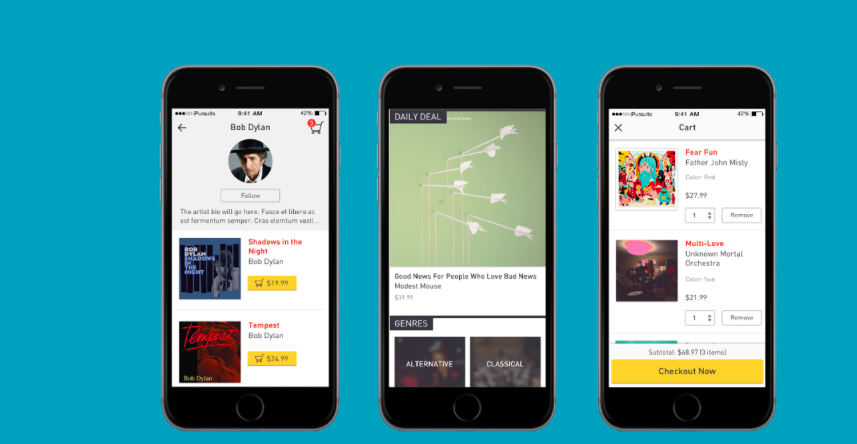 When Intrepid Pursuits launched back in 2010, it was one of the first mobile shops to open in Greater Boston.
Manned by a team of two, the software design and development firm became a place that businesses flocked to for mobile apps — though at the time, no one could have predicted just how explosive the growth of mobile technology would be, transforming industries ranging from healthcare and advertising, to finance, gaming and more.
"We were unique because most of our competitors were web development firms converting to mobile," said Mark Kasdorf, CEO of Intrepid Pursuits. "Intrepid was one of the first companies born into mobile."
Over the past seven years, Kasdorf's Cambridge-based firm expanded dramatically beyond iOS, offering product strategy, user-experience design/research and development for iOS, Android, back-end, web and embedded systems.
This summer, the end-to-end firm underwent yet another significant shift, when it was acquired by Accenture, a Dublin-based technology services and management consulting company, for an undisclosed price.
Kasdorf said he wasn't necessarily looking for his bootstrapped company to get acquired, but Accenture offered a rapid growth path for Intrepid, which had doubled its revenue every year.
"Intrepid's goals are the same before and after the acquisition," Kasdorf said. "We did it to further our goals. Our mission is to build great products at the center of technology and humanity."
While most of Intrepid's current projects focus on mobile apps, Kasdorf said the team will probably work on a variety of emerging technologies (like augmented reality) in the future.
Intrepid currently has 150 full-time employees, who all joined Accenture as a result of the acquisition.
To date, Intrepid has built over 100 mobile apps for clients, including local companies and nonprofits like wbur, Newbury Comics, Onshape and ecovent.
Working with Newbury Comics, Intrepid helped the iconic New England record store create an engaging mobile commerce iOS app that encourages vinyl sales. By spring 2012, Intrepid designed a mobile solution that blended elements of the physical record store with the convenience of online shopping.
"What I love about Intrepid's culture is that it's constantly changing and evolving," Kasdorf said. "When you walk through the office, you realize people are building stuff here and they kind of love it, and they're doing it with people they really enjoy working with."