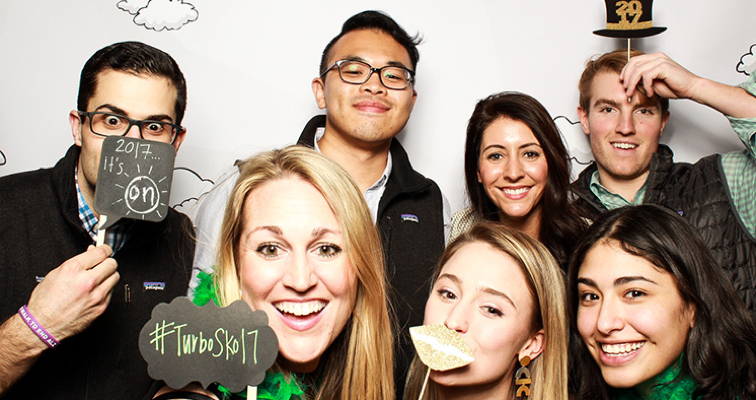 While powerful CEOs and CTOs have name recognition in Boston's tech scene, it's often the people working behind the scenes that keep businesses afloat. Think: product managers, developers, office managers, HR folks. To recognize some of these unsung heroes, we asked three tech startups to share the employee they consider to be the "glue" keeping their company together.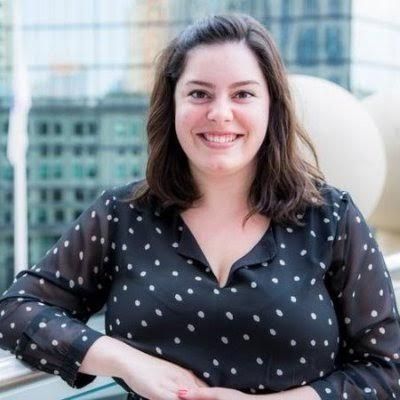 Turbonomic offers an autonomic platform enterprises use to accelerate their adoption of virtual, cloud and container deployments for mission critical applications.
Responses via Justin Graci, Marketing Manager
Unsung hero: Brigid Doulin, Talent Acquisition
Why is this person the 'glue' of your company?
Brigid brings with her a personality unlike any other. Her bright, fun and positive outlook is enough to drive a company to success. She's the glue of our company because she goes above and beyond to work with the hiring managers to align on candidate profiles and then goes ahead and executes flawlessly on bringing in top talent for those managers. Without a world-class talent acquisition team, the company will miss lofty sales goals, engineering timelines and growth targets. Brigid is the epitome of a true Turbo employee and radiates that through the rest of the organization across the globe. We'd be lost without Brigid!
What qualities/characteristics does she have that deserve recognition?
Brigid embodies a long list of great qualities and characteristics: Fun, energetic and positive attitude; coachable and agile; empathetic to her peers and listens closely; top-notch work ethic; best laugh in the office that immediately makes multiple people laugh in a domino effect; and she's an amazing host — frequently hosting co-workers to after-work gatherings with the best homemade dips and gimlets in town.
What do you do to provide recognition, attract and retain more employees like her?
Our company has done a lot in the last six to 12 months to create new ways for employees to recognize each other and executives to recognize achievements. One thing we've always done is host our bi-weekly company-wide lunch, where we introduce new hires and then dive into where the business stands and then we jump into recognizing employees for their accomplishments. Whether it's engineering rolling out a new feature or a top-hire made by our talent team, our CEO makes it a point to showcase them. Another thing, which is fairly new is our Employee Peer Recognition Program, called "Give a Hoot: Recognize each other" (the hoot stems from our internal gravitation to Owls for their amazing listening skills). This program has been a massive success: almost every employee in our global offices have given recognition to a co-worker.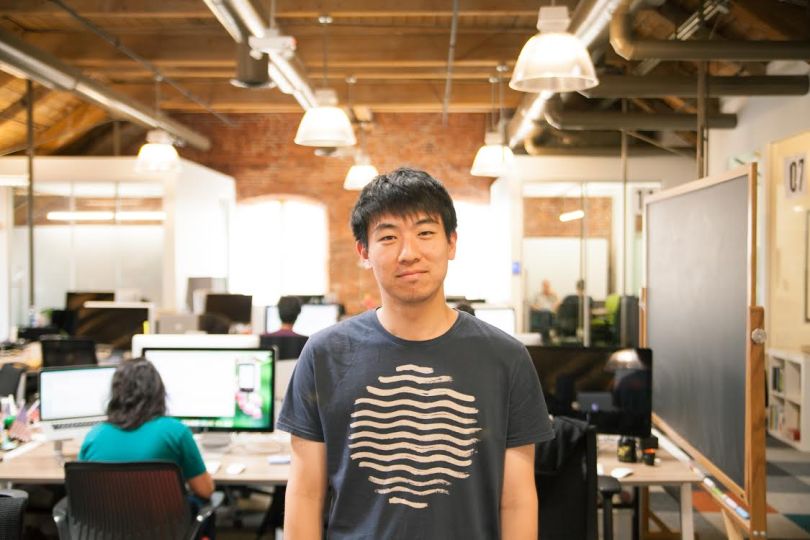 Intrepid Pursuits offers strategy, design, development and project management for digital products ranging from mobile and web applications to connected devices and firmware.
Responses via Knar Bedian, Marketing Manager
Unsung hero: Tong Yu, Director of Project Management
Why is this person the 'glue' of your company?
Tong has worked at Intrepid for many years, and has been a key employee in evolving the company during Intrepid's rapid growth. As someone who has held roles in operations, marketing, finance, sales, resourcing and project management, Tong has worked directly with almost everyone at our company. Since Tong's beginnings in our marketing department, the company has grown from a team of fewer than 20 to over 120 people. Whether in his role as director of finance, where he helped build our billing and invoicing workflows, or in his position as director of resourcing, account management and sales during which he was involved in analyzing and reporting on our utilization and revenue, Tong has been essential to developing processes and adapting them for the company's size.
What qualities/characteristics does he have that deserve recognition?
Tong's flexibility and enthusiasm in adapting new roles and responsibilities as Intrepid's needs have been essential to Intrepid's rapid growth as a company. Tong not only identifies challenges faced by the team and takes initiative in developing processes to solve them, but also evolves these processes over time to ensure they continue to be effective. Tong's attention to detail, resourcefulness and drive to learn the skills necessary to step up and fill new roles at Intrepid have made Tong a key team member at our company.  
What do you do to provide recognition, attract and retain more employees like this?
One of our core values is transparency and openness — something our CEO, Mark, takes to heart. Intrepid's culture and Mark's eagerness to make himself available to listen to our team's ideas on how to improve the company and better our work encourages employees to continue to share their thoughts and suggestions, and more importantly, feel heard. While recognition is important — our team can nominate fellow team members for Employee of the Week, and each month, the executive team takes out recognized employees for a special dinner — the opportunity to be heard is also essential.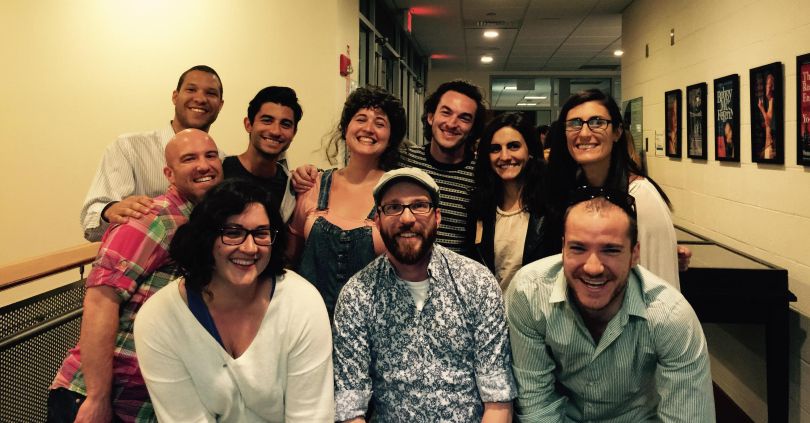 InsightSquared offers a sales intelligence solution that helps high-growth sales teams produce reliable forecasts, understand pipeline trends and maximize sales.
Responses via Joe Chernov, VP of Marketing
Unsung hero: Taylor Arrington, Customer Success Manager (first row, center)
Why is this person the 'glue' of your company?
Taylor's nickname is "The Podfather" because he leads a variety of internal programs in which groups, or "pods," of employees gather to get to know colleagues in other departments and engage competition around charitable giving. Pods have competed to collect the most food and supply the most household items to local families. He's also a mainstay on the company's "Culture Club." As one colleague said, "From his very first days here, Taylor has been thinking about ways to break down walls between departments, both for the benefit of our work and for the ways it makes the office simply more fun to work at."
What qualities/characteristics does he have that deserve recognition?
Taylor's default is set to "yes." Beyond being the needle that sews the company's social fabric, he's also among the first to raise his hand when it comes to helping colleagues. Our CEO, Fred Shilmover, aims to make InsightSquared the best place any of us have ever worked. Taylor's efforts are the manifestation of that aspiration.
What do you do to provide recognition, attract and retain more employees like this?
Last year we started the annual Karen Reed Award, whose namesake was always willing to help her colleagues, create a familial environment, welcome new hires, serve as a resource for veteran "Squares" and exemplify inclusiveness. Peers nominate one another and the executive team reads every submission.