Working in sales at a fast-growing tech startup can be challenging, but it can also launch your career in unexpected ways. If you're about to graduate from college and you're unsure where to start your job search, here are eight Boston tech companies that will help you hone your sales skills.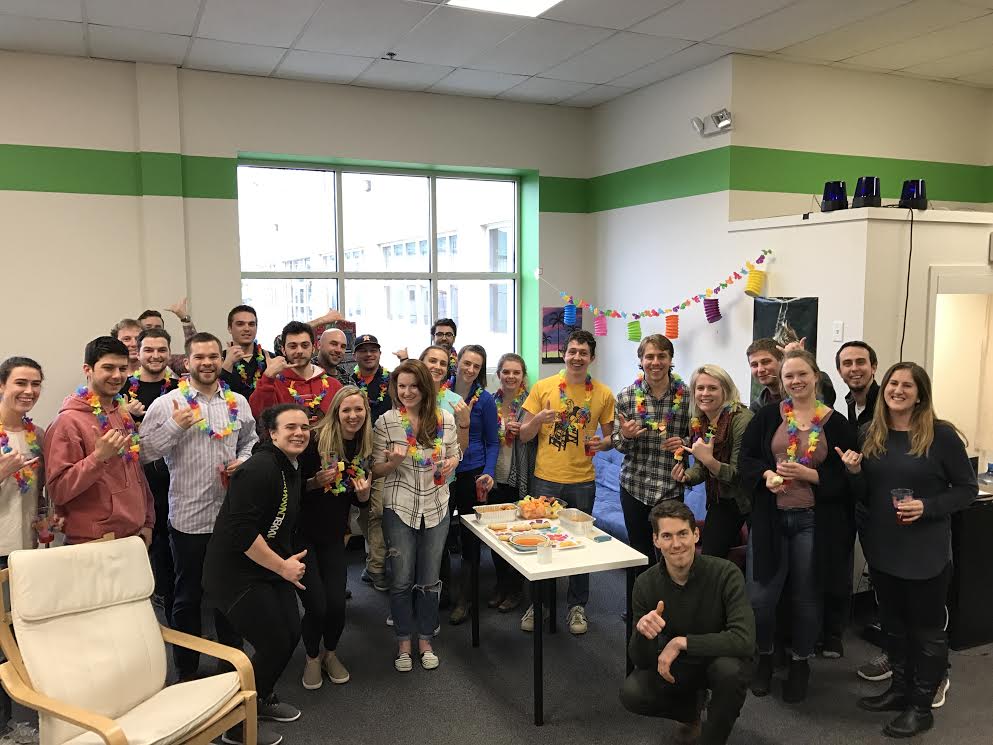 FareHarbor provides free reservation and online booking software designed for activity and tourism businesses.
Responses via Bora Yavuz, Sales Operations Manager at FareHarbor
Why is FareHarbor a great company for recent sales grads?
The FareHarbor Sales team is awesome for recent grads as all new Account Executives go through in-depth training before diving into the role. We do this both to help oncoming AE's that have little sales experience fine-tune their approach, and to teach industry-specific tactics to our more seasoned Sales hires. It's been really effective in getting everyone on the same page in terms of brand messaging. There's a few principles that are really important to FareHarbor, like providing outstanding customer service. We like to make sure all of our AE's are giving the same experience to our clients, and receiving the same welcome to the FareHarbor family. Plus, all AE's have the opportunity for unlimited earning potential, with direct correlation to their work ethic. Each AE manages their own leads but still receives a lot of support from the team's leadership. People have seen a lot of success — both professionally and monetarily — with a combination of this structure and a lot of hard work!
What career development opportunities do you have for entry-level workers?
All of FareHarbor moves quickly, but especially our Sales team. We're incredibly fast-paced, which is awesome, because it means there's always room for growth. This happens routinely both within the Sales team and between departments around the country. It is not uncommon for members of our Sales team to assume leadership roles in other departments, like Account Management and Onboarding. We make it a priority to recognize and reward hard work and are flexible when it comes to finding the exact, right role for someone.
What is your sales culture like?
Our Sales team likes to work hard and play harder. Our mantra is DWIFT (do whatever it takes) and we pride ourselves on it. We're motivated by our each other, the success of our clients, and the opportunity to stay ahead of the industry. As a company, our culture is rooted in and molded by our roots on the North Shore of Oahu. We believe in Ohana, which means family, and is a strong value in Hawaii. It's shaped our values in creating a very collaborative and supportive work environment, both internally between departments and externally, in our relationship with clients. We even call refer to our network of executives, teammates and clients as the FareHarbor family.
What types of projects does your sales team work on?
Even though many of us are highly independent and set personal goals, we're also a very collaborative office and always supplement those goals with team-based projects. We even view our independent goals as a part of larger team objectives. In terms of projects, we always have a pulse of the industry and are looking for opportunities wherever available. For example, if we get a new feature that fits the Escape Room industry, we'll build exciting games around selling that feature. We frequently collaborate between departments on larger, company-wide projects as well. If we're taking a large company live, we have an all-hands-on-deck mentality to make sure things goes smoothly. We'll stay late in Boston and order pizza or Thai food, and have video hangouts to cheer on our other offices. Each day is different — we love it!
What interviewing tips do you have for recent sales grads?
Take some time to identify what skills are essential to success at that role, and how you've demonstrated those skills at previous experiences. Sometimes it's not about exact experience, it's about having the professional and mental skills that will help you problem solve in any situation. At FareHarbor, we're looking for highly motivated individuals who are excited to push themselves everyday, and are also good teammates and coworkers. We look for people that have shown that they can be passionate and focused in other parts of their life, whether it's mountain biking, climbing, painting or even crockpotting. Passion is a learned trait, and it's definitely something we look for. We want you to be excited!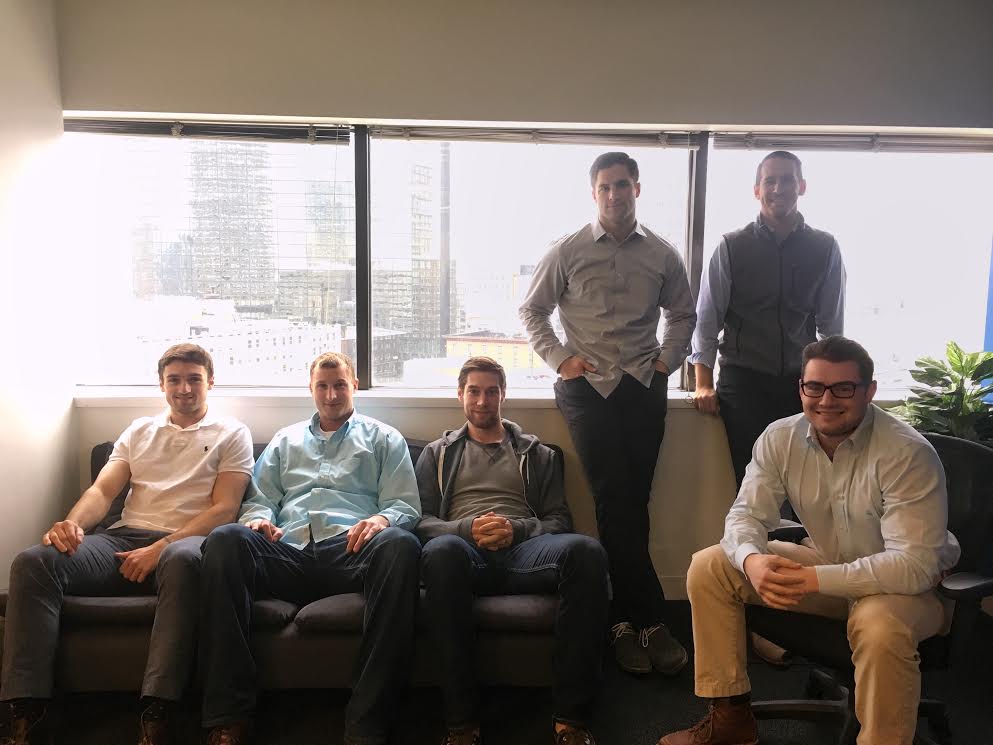 Catchpoint provides real-time analytics in the end-to-end performance of internet services.
Responses via Kayla Kearns, Manager, Sales Development at Catchpoint
Why is Catchpoint a great company for recent sales grads?
Catchpoint is a fast-paced, dynamic environment where everyone is part of the family. Our Sales Development organization holds a three week training program for all new hires that reviews everything from how Catchpoint was founded to objection handling and prospecting methods. Career development is extremely important to our company and all Sales Development reps have the opportunity to progress to an Account Executive role within 12-18 months of being a successful SDR. 
What career development opportunities do you have for entry-level workers?
The SDR role is broken into three "micro promotions" — SDR 1, SDR 2 and Sr. SDR. We have specific objectives and action items laid out for each of these roles, outlining exactly what is expected of that SDR and what they need to accomplish before moving to the next tier. The goal is to be transparent about what is expected of the SDR to be promoted and to ensure that every Sales Development Rep that is promoted has the tools and training to succeed in their next role.
What is your sales culture like?
We are a team that enjoys the grind and isn't afraid of hard work. We have high expectations for ourselves and our teammates and work together as a team to achieve those goals. The SDRs share ideas and collaborate constantly, all helping each other work toward the common goal. Hard work deserves reward, and we like to take breaks to play Xbox, foosball, or just catch up about the week. We have games, incentives, and prizes that keep things fun and competitive.
What types of projects does your sales team work on?
We have one mission: grow the business. Whatever the SDR needs to do to meet that objective is what they are working on. This could include cold outreach, marketing follow ups, creating new campaigns, and doing research on prospects.  
What interviewing tips do you have for recent sales grads?
Research is critical before an interview. You should know who you are interviewing and have a high-level understanding of what the company does and what market it is in. I am always impressed when interviewees have researched me, it shows that they are invested in the process. In addition, interviewers have done hundreds of interviews and can spot those "cookie cutter" answers from miles away. Be unique and thoughtful in your responses so that you don't get lost in the pack.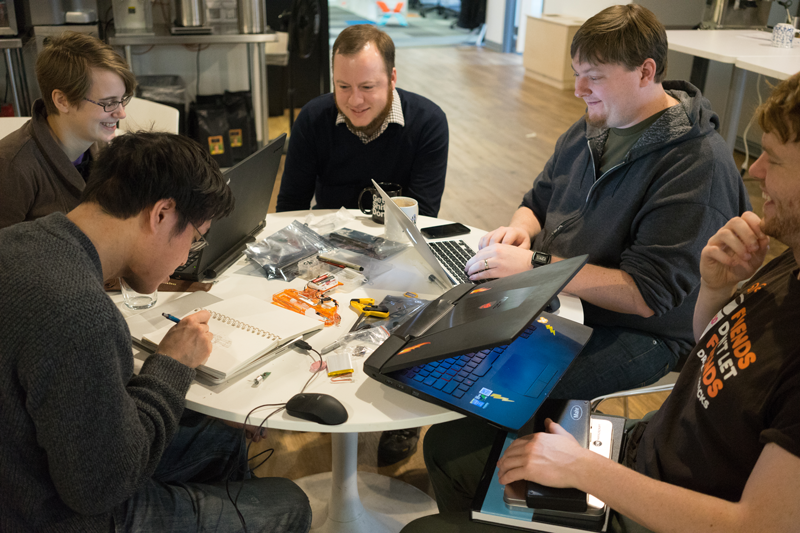 Formlabs develops high resolution, low-cost 3D printers for designers, engineers and other creators.
Responses via Claire Hughes, Formlabs Recruiter
Why is Formlabs a great company for recent sales grads?
Formlabs is a rapidly growing company that is leading the desktop 3D printing industry and revolutionizing in-house manufacturing. Everything we're doing and creating has never been done before. We are a work-in-progress organization and that makes it exciting to work here while providing lots of opportunities for growth.
What career development opportunities do you have for entry-level workers?
At Formlabs, we have a metrics driven approach to advancing people through the ranks in the sales organization. Our sales group has tons of educational and training resources available, allowing members of the team to become experts in a variety of industries and printing applications. Very uniquely here, as an individual contributor, you have the potential to make a serious impact on an emerging industry.
What is your sales culture like?
The sales team at Formlabs is a group of individuals who have a wide range of backgrounds. Sales at Formlabs is a team sport and the culture on the team is one of collaboration while maintaining a fast-paced environment full of friendly competition. The team is focused on solidifying our position as the most-innovative and accessible 3D printing company in the industry.
What types of projects does your sales team work on?
The sales team is an integral part of product launches and other related campaigns. With each change to our printer and resin library our sales team is on the frontlines of communicating that information to our future customers. In the past year at Formlabs, we released a new engineering resin about once a quarter and our sales team has been the first to deliver that news to our new markets and customers.
What interviewing tips do you have for recent sales grads?
Take the time to do some research on the company and come to your interview with thoughtful questions. We want to know what's important to you and what will impact your decision to work here. Interviewing is a two-way street and it's hard to figure out if it's the best fit for both parties if we're the only ones asking questions. Come with an enthusiasm to learn more about the company and the role, we want to know you're excited to join our team.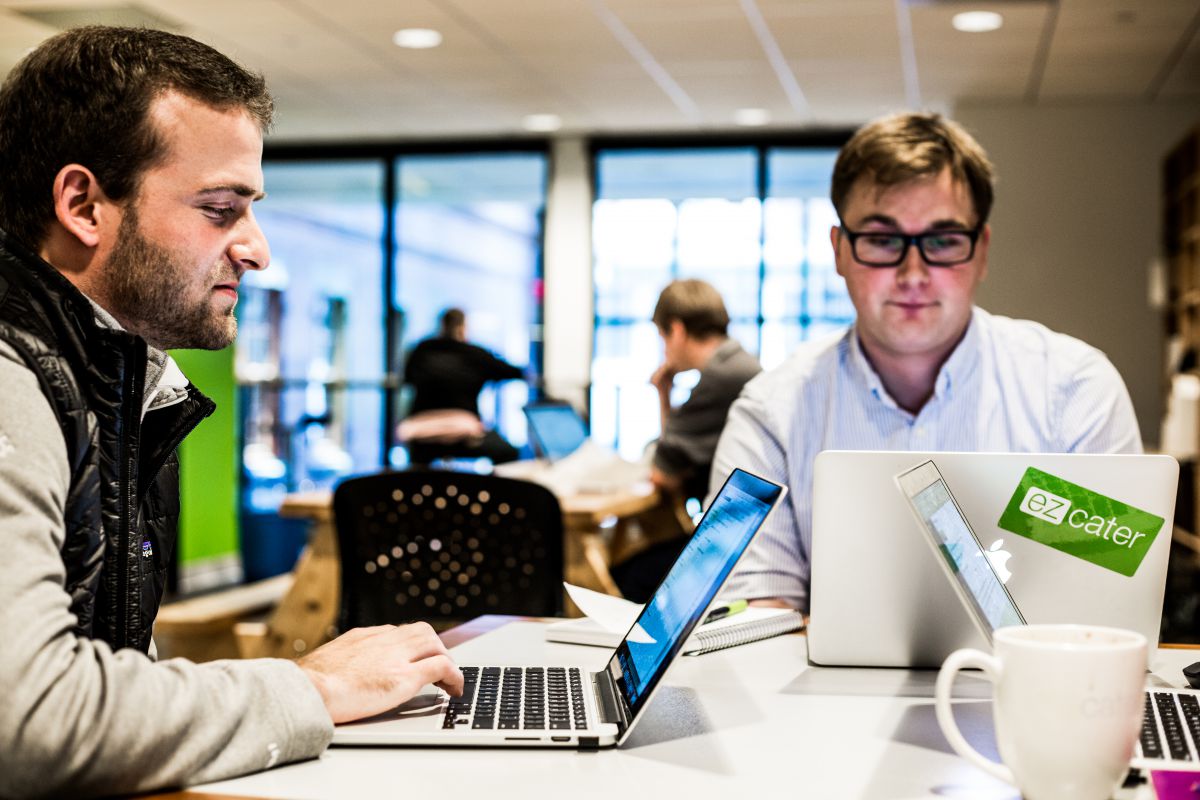 Founded in 2007, ezCater is a nationwide marketplace for business catering that connects workers to reliable catering for any meeting, anywhere in the United States.
Responses via Nick D'Ascensao, Head of Sales at ezCater
Why is ezCater a great company for recent sales grads?
Opportunity is everywhere at ezCater. We're in hyper-growth mode with our revenue and team growing very fast in parallel. Our culture is the spice to our secret sauce and we pride ourselves on being insanely helpful, humble, collaborative and transparent. We get a lot done and have fun along the way. We hire awesome people, which means we don't believe in the typical "pay-your-dues" roles. But we also don't put you on an island to fend for yourself. We give you the resources to succeed so you can grow as a salesperson. At ezCater, you can move sideways, you can move up and there are always new opportunities to learn.
What career development opportunities do you have for entry-level workers?
We invest in our people so they will be successful at ezCater and wherever their path leads them next. Recently, we brought on a Manager of Sales Training, focused on onboarding new hires and providing help and guidance throughout their sales career here. When new employees start, they are set up with "ride alongs" or one-on-ones with someone from every department, which helps them understand how each department of the company operates, as well as the value each contributes to ezCater's success. You're never siloed into just your job or department at ezCater; collaboration and cross-team learning is valued and encouraged. We also recently launched an internal training program called ezU. The monthly classes range from topics directly related to ezCater, like how to deliver 5-star customer service, to those more broadly focused on life and business, like how to understand your stock options.
What is your sales culture like?
Our sales culture is not like your typical bullpen environment. People care. We are not outcome dependant. We put pressure on skill development and process. If the outcome isn't reached, but the process is being followed, then we refine the process not the team. There's no information-holding at ezCater. Everyone is helpful, collaborative and wants to see each other succeed. We have incredibly high standards for our people, and we don't waiver from them. When we hire people, we trust they will do well. We try to find people who glow with the opportunity to join our team, as they bring awesome energy to the office and tend to be our best performers.
What types of projects does your sales team work on?
Right now, building out our sales departments and processes is our major project. ezCater first focused on the product, then the service, then marketing and now we're focusing on sales. One of the most unique aspects of sales at ezCater is that we feed both the supply and demand ends of the business. Our caterer partnerships team ensures that, when new users visit ezCater, they're met with an abundance of variety. We intentionally built our national sales functions last; we made sure to develop a strong product and a healthy mix of caterers first.
What interviewing tips do you have for recent sales grads?
Do a ton of research. Know the product like it's your first day selling, not interviewing. Create an account. Speak with customer service. Tell us about the people you looked up on LinkedIn. If this is the job you want, do an insane amount of research. Go the extra mile. Additionally, be energetic and engaging — if you can't inspire confidence while interviewing, people won't be confident in your abilities in a sales role. Also, ask good questions, but don't ask questions just to ask. Show your engagement, curiosity and thought process.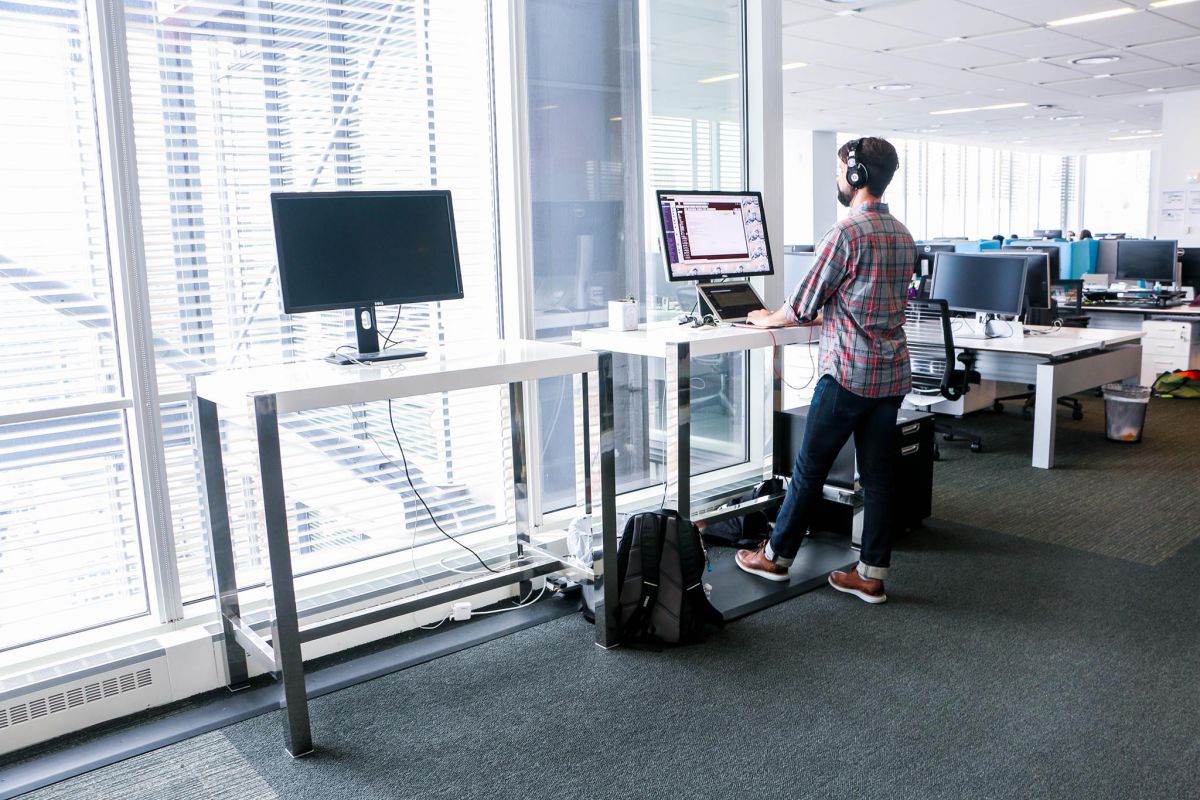 Datadog offers a SaaS-based data analytics platform that lets Dev and Ops teams work collaboratively on cloud infrastructure to resolve performance problems and ensure that development and deployment cycles finish on time.
Responses via Marissa Parillo, Recruiting Lead and Jillian Clancy, Sales Development Manager at Datadog
Why is Datadog a great company for recent sales grads?
There is an incredible onboarding program that focuses on transitioning the college environment to the sales floor. It teaches you basic sales skills, sales process and professional development. Ongoing training is given to make sure you're truly ready to contribute on your own, and there is an open concept office space where everyone willing to help. You'll have direct access to sales management and experienced sales reps, which is a huge learning opportunity.
What career development opportunities do you have for entry-level workers?
The Sales Development Rep position is a training ground for other sales roles — a natural progression would be to an Account Executive role where you would do a full cycle sale and learn the closing process.  But we also can identify strengths in relationship development and coach people into a Customer Success role. Throughout time as SDR, you will have exposure to learning the business at national and international trade shows and industry conferences.
What is your sales culture like?
Datadog is an open environment — everyone is really friendly, you can ask anyone questions and you get to learn from everyone around you. We are like a family because we build each other up. We work hard, but also know how to celebrate our own successes.
What types of projects does your sales team work on?
First and foremost, we work to understand the use case for Datadog so that we can sell it. Sales is responsible for then researching new companies, verticals and titles, and coming up with a contact strategy for them. We then engage and reach out to customers to help them understand how Datadog can help them.
What interviewing tips do you have for recent sales grads?
Do your homework. Know the company, what they do and know who you're speaking to. Be able to tell a good story about why you're interested in a career in sales. Be yourself and talk about the things you're passionate about.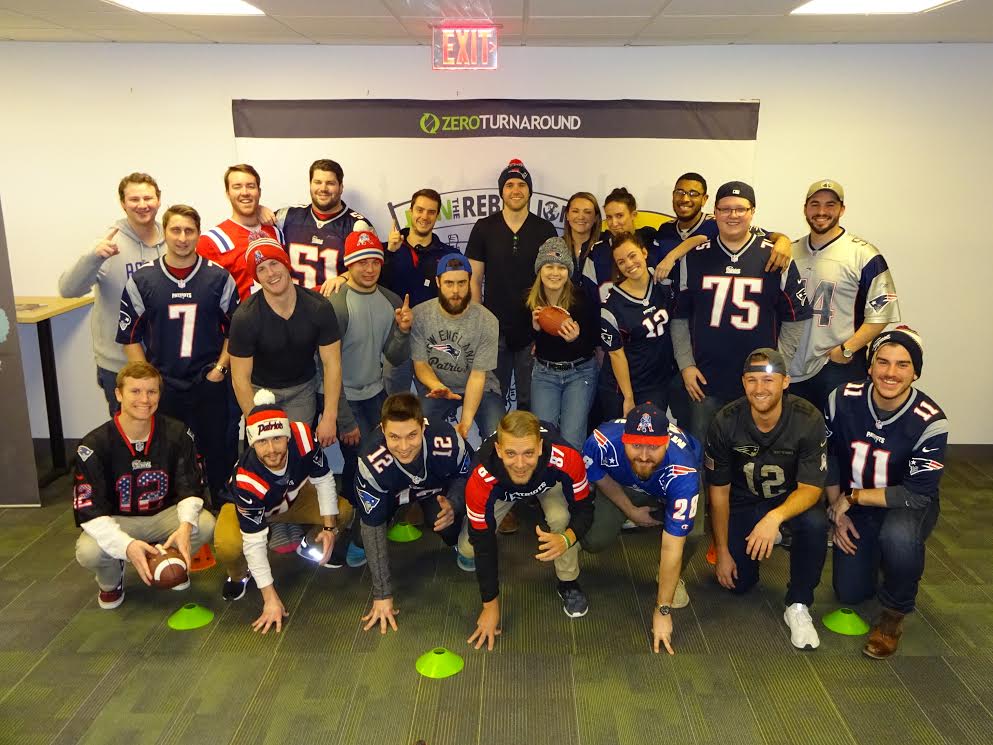 ZeroTurnaround makes developer tools for creating quality software nearly 20 percent faster.
Responses via Sudeepa Prakash, Director of Product Marketing at ZeroTurnaround
Why is ZeroTurnaround a great company for recent sales grads?
Opportunity speaks! The chance to work in a fast-paced, high growth environment, with great professional and financial development is unmatched in Boston, and maybe in the industry. We exclusively promote from within and take pride in our leadership, which we've developed from an entry level.
What career development opportunities do you have for entry-level workers?
We hire for roles that are needed, specifically based on what we currently have for talent. This leaves opportunity to learn a tremendous amount from those around you, and visa versa. Player/Coach mentality is huge, and we recognize our teams for their successes. You have an awesome chance to make a big impact, and promotions here are earned that way!
What is your sales culture like?
High volume, fast-paced and very energetic! We have 100 people in our office that want to see you be a success, so we encourage you to leverage their successes and challenges to help elevate you to the next level. Teamwork is a huge component of our floor, helping each other to succeed is natural here, and we have a little fun in the process!
What types of projects does your sales team work on?
We target developers, they're our audience and who will benefit the most from our great products. Breaking into new companies and expanding in existing customers are ongoing projects here.
What interviewing tips do you have for recent sales grads?
Be honest, open, and inquisitive! Ask all of your questions. Focus on the opportunity over the long term — what can this role and organization offer you more than just immediately. Think about what's important to you; it's not all about the money.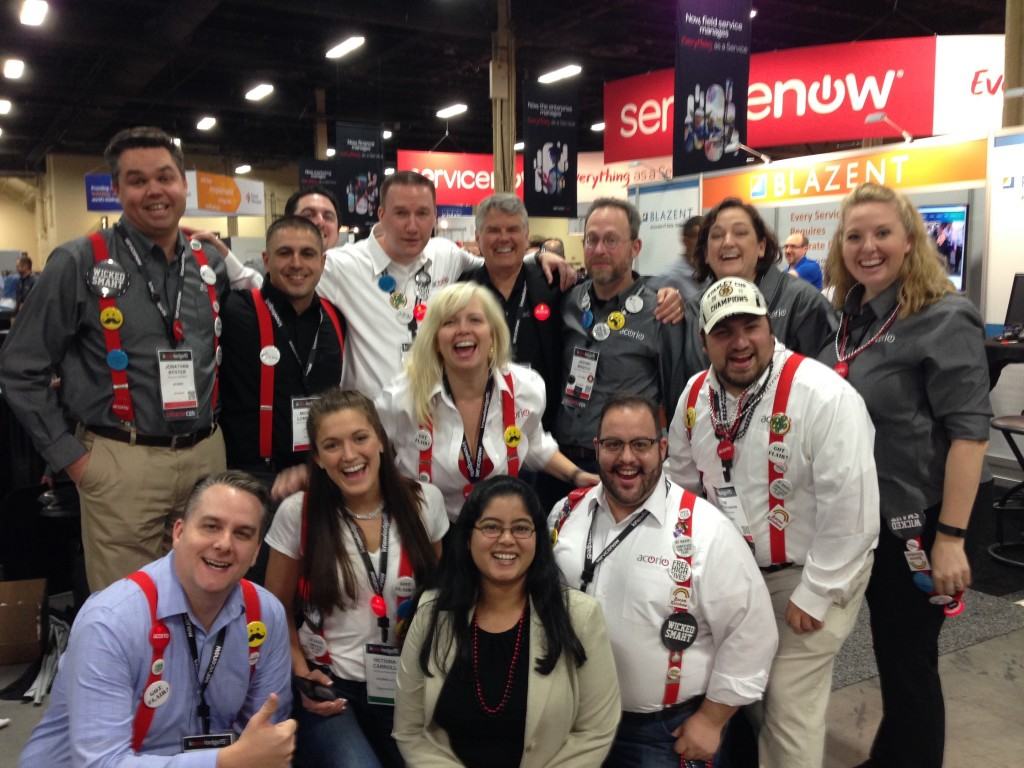 Boston-based Acorio provides software-as-a-service for IT service management.
Responses via Jen Miller, Director of People Strategy; Brian Murphy, Vice President and Head of Sales and Meghan Lockwood, Strategic Director of Marketing
Why is Acorio a great company for recent sales grads? 
A lot of sales cultures that you read about work hard to be that "Coffee is for closers" model, where sales teams are ruthless, won't share leads, and can sometimes stab you in the back, or fight over territories and commission fees. You won't find any of that at Acorio. We pride ourselves at every level of the company to be a transparent, flat organization. We focus on being a safe place to learn and to push yourself. We want to be somewhere to grow a career, not just a territory. 
What career development opportunities do you have for entry-level workers? 
Acorio is in a high-growth market so there will always be new opportunities for advancement. In fact, one of our business development representatives was promoted to team lead after just a few months. This growth is on purpose, and we have defined career paths with dedicated, in-depth role training at every level of sales team and beyond. We also pay attention to mentorship, and new reps are consistently exposed to, and supported by, veteran regional managers and our sales executives on a weekly (if not daily) basis. Putting our money where it counts, every Acorio employee is offered training and competency development equivalent to 80 hours per year. This provides new grads a chance to hone a focused, high-demand, skill set in the ServiceNow ecosystem. We also offer intensive "boot camp" style training for several of our entry-level roles to help new team members quickly ramp up ServiceNow's highly specialized skill set.
What is your sales culture like?
Acorio's sales culture is one with healthy competition, but one where the team's success comes first. While we all push ourselves with a relentless drive to be the best, we support each other and have fun winning. By putting our teammates and clients first, we ensure a solid foundation for a mutually profitable, long-term relationship. One of our reps put it best by saying, "I don't hesitate for one second to ask any of my teammates for help, whether it be finding specific pre-sales material or suggestions for successful marking events. Everyone is an open book and is willing to share at any time of day. Everyone is humble enough to know you can learn something from everyone you come in contact with, but confident enough to know their thoughts and ideas are valid." 
What types of projects does your sales team work on? 
In a company in the midst of growth like Acorio, everyone has a hand in developing the sales organization, as well as the future of the company itself. Some projects new sales reps work on include weekly all-hands training events, observing and participating in introductory sales calls with prospects and clients, participation in bi-annual company strategy summits and monthly culture-building and employee engagement sessions. The sales team also works on connecting with customers and prospects on the phone,  working directly with marketing to support lead generation events, develop collateral, and even weigh in on the marketing strategy and schedule.
What interviewing tips do you have for recent sales grads?
Here are some of the recommendations for recent Sales grads from our leadership team: Research the company and the industry that they're in, research the people you will be meeting on LinkedIn and have a reason you want to work at the company specifically, not just the role you are interviewing for. Come prepared with questions.  Know your top five strengths and why you are passionate about your future career.  Offer examples of your successes – in concrete numbers or stories. Even if it's a project that seems small to you, your interviewer will be impressed at your ability to quantify your impact. Show your passions outside of work. Be yourself.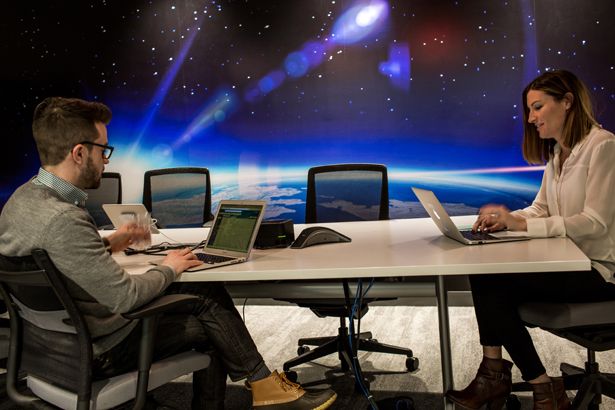 Acquia is the digital experience company that Intuit, Warner Music Group and Stanford University use to transform their digital businesses using Acquia's open cloud platform.
Responses via Catherine Shaw, Manager of Business Development and Brian Beneduce, Business Development Representative
Why is Acquia a great company for recent sales grads?
Cat: Acquia is a great place to start your career in sales because of the amazing opportunities for career progression, the fun and passionate people, and the investment that we put in to ensure that our sales reps have the right foundation for long-term success. 
Brian: As a recent sales grad, I would say that Acquia is a great company because it challenges you to exceed your potential. There is a level of competitiveness that forces you to think creatively and develop a strong will to succeed, which are qualities important for both personal and professional growth. At Acquia, recent sales grads are given the opportunity to determine their destiny from day one, which is very important for young professionals.
What career development opportunities do you have for entry-level workers?
Cat: Our program for business development representatives is designed to enable an entry level salesperson to learn how to be a positive contributor as well as a great Acquia salesperson. We highly encourage our BDRs to participate in Acquia's mentorship program, where they have the opportunity to learn from executives or others within the company and develop their internal relationships. We coach the team on an ongoing basis and are highly committed to helping our BDRs progress their careers - it's a win-win for everyone when that happens!
What is your sales culture like?
Brian: The sales culture is energetic, competitive, and collaborative. Although each BDR has a personal quota, we are all willing help one another achieve goals and learn the business. The energy that the sales team brings each day is infectious not only to ourselves, but to members of other teams in the office. Our sales team is one big family, and it is all a credit to the culture that we together build everyday at Acquia.
What types of projects does your sales team work on?
Brian: We work on a variety of different projects to help make connections with the people and organizations who'd most benefit from our cloud platform and services. Whether it be designing specific outbound campaigns, helping draw attendees to events, or testing the latest prospecting technologies, we are always looking for new ways to be creative and get a leg up on our competition. Our ability to collaborate effectively as a team is what generates that creativity and contributes to the overall success of this team.
What interviewing tips do you have for recent sales grads?
Cat: Be prepared — Know why you're a good fit. Do your research on the company, what it does, and its customers and competitors. This gives you instant credibility and reiterates your enthusiasm for the role. Be yourself —Salespeople can quickly catch on if you aren't being genuine. Celebrate your positive qualities and your previous activities and accomplishments — for an entry level salesperson, a track record of success is a leading indicator of how you would perform on a team. Be professional — This seems like a no brainer, but conducting yourself in a professional manner is extremely important. A quick, personalized thank you email goes a long way as well!
Photos via social media
Know a company worth featuring? Let us know or tweet us @BuiltInBOS