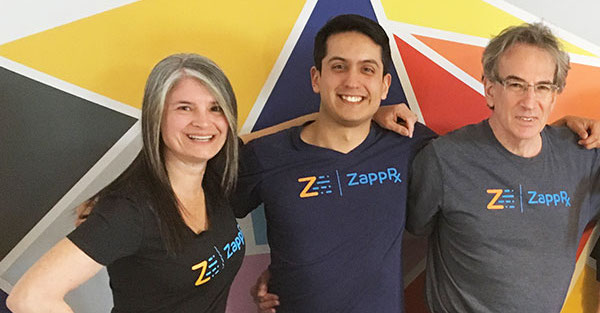 Digital healthcare startup ZappRx announced it closed $25 million in a Series B funding today.
The new infusion of capital will assist in accelerating their current product launch.
"ZappRx has created a unified platform that we believe will dramatically transform the ecosystem experience around specialty drugs to benefit providers, payers, pharmacists, patients, and biopharma manufacturers," said Mark McDade, Managing Partner at Qiming US, in a statement.
ZappRx's cloud-based platform modernizes administrative processes for healthcare providers and specialty pharmacists. Their technology takes care of extensive paperwork so the professionals can focus on treatment for complex conditions in categories like oncology and pulmonology.
The ZappRx platform is currently being used in several prominent academic medical centers and large multi-specialty practices in the US.
The round was led by Qiming US Healthcare Fund, a venture capital firm based in Seattle that is part of a broader family of Qiming Venture Partners. The funding also included participation from SR One, who led ZappRx's Series A round in 2014, and GV (formerly Google Ventures). As part of the financing, Mark McDade, Managing Partner at Qiming US, will join ZappRx's Board of Directors.
This round brings the startup's total funding to $33.8 million.
Have a tip for us? Send us a message here and be sure to follow us on Twitter @BuiltInBOS