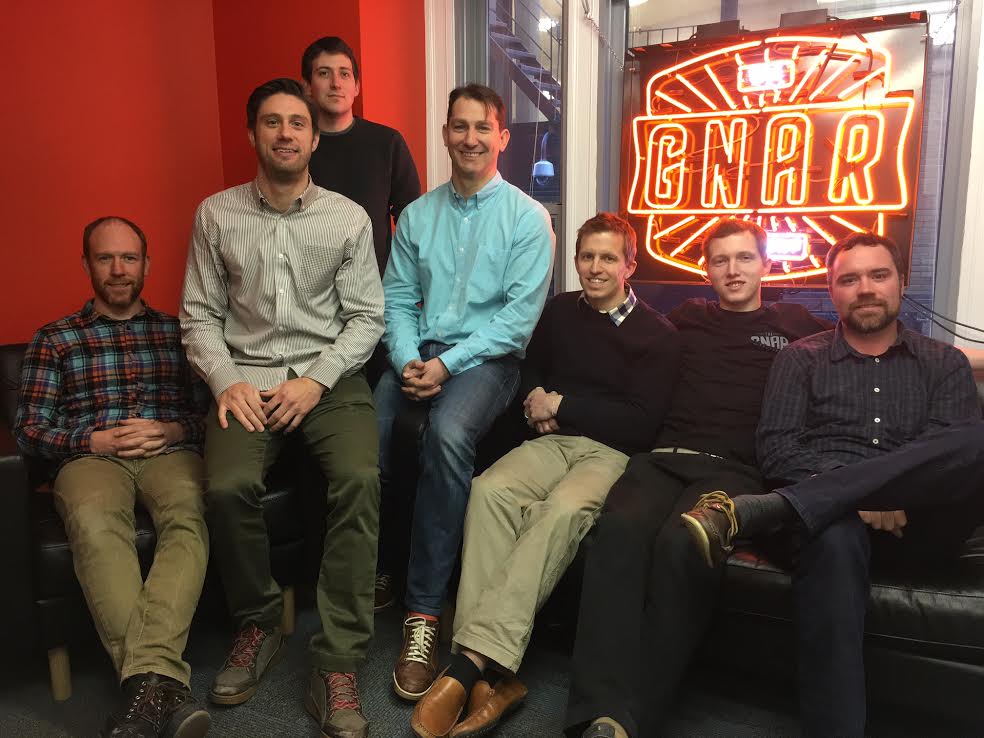 Whether you're a Fortune 500 company creating a mobile app, or a two-person startup launching a new website, there's no shortage of dev shops to choose from in Boston.
If you ask The Gnar Company, a modest team of nine that designs and builds foundational web and mobile applications, there's plenty of room for one more consultancy firm, however.
That's because they're trying to offer something a little different, Pete Whiting (pictured below), The Gnar Company's Head of Growth and Client Service said.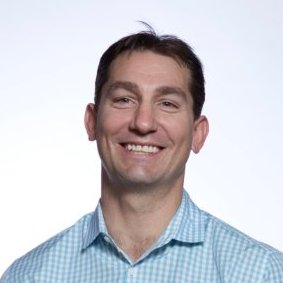 Whiting said there are a few factors that set the company apart from their larger competitors. First and foremost, he said the startup fills a gap that's pervasive to Boston's tech sector — there just aren't enough talented developers to go around. 
"What do you do when you have funding to hire people but it's taking 3-6 months to find the right person?" Whiting asked. "What can you do to fill the gap?"
Rather than stall product design and development, Whiting said The Gnar Company's team can swoop in and deliver clean and tested web and mobile software like an in-house team would.
"Because we originally envisioned ourselves as a foundational product company, we're good at doing handoff to companies," Whiting said. "Companies are interested in us because they have software engineering openings but it takes them months to fill them, so we fill that gap. We can maintain their product velocity and we're able to handoff products seamlessly."
While The Gnar Company does build foundational software products, Whiting said they also create functional prototypes for sales and trade shows, make apps for Native iOS and Android, and design responsive websites from the ground up or from existing sites, including mobile strategy and UX improvements.
Whiting said they do this by using many of the popular collaboration platforms like Slack, Github and Jira so that their team basically becomes an extension of the company's existing development team. They focus on meticulous documentation when they're building software so companies know exactly how each line of code functions post-handoff.
Furthermore, everyone that works at Gnar has worked together previously, Whiting said, giving the small team a sense of camaraderie that extends to how they work with customers.
Whiting said the startup currently has 10 major clients including LevelUp, Workbar and most recently — the state of Massachusetts.
This big break came back in March 2016, when The House Financial Services Committee released a bill in Massachusetts that called for drivers of ride-hailing companies like Uber and Lyft to undergo a background check. Suddenly, the state needed to build a scalable background check system that could connect with multiple sensitive databases, and they needed it fast.
The state tasked The Gnar Company with the project, and Whiting said the new system went live this winter. Starting Jan. 6, all Uber and Lyft drivers began undergoing state-approved background checks by the Commonwealth's Department of Public Utilities.
"For us, we saw a great opportunity to innovate," Whiting said. "Before our system, it took 6-8 weeks to go through a background check, and now we're doing it in real time. This gets people on the street faster to become an Uber or Lyft driver. I'm excited that we're using tech to make the state work more efficiently and I think this can apply to larger enterprises too."
In addition to working with other larger organizations, Whiting said The Gnar Company hopes to scale the technology they developed for the state to background check workers outside the ride-hailing business, like childcare providers and teachers.
"It's really exciting to learn a lot about how to innovate within an organization that isn't working as fast as they could be," Whiting said. "They've been really happy to adopt an agile environment."
Whiting said for this particular project, The Gnar Company's small, agile nature helped them get the job done faster than a large dev firm would.
"We don't have to go through a certain methodology for projects," Whiting said. "We're designed to support. In a nutshell, we're happy to do everything from helping fill a gap in a company's development needs, to working to accomplish a specific task in a certain timeframe."
Whiting added that because The Gnar Company is still trying to figure out its focus, offering, brand and identity, they've been open to taking on all types of projects
"We're still figuring out where we fit into everything," Whiting said. "Right now, we do frontend and backend, but the question is where to define ourselves. Other agencies generally have a focus and we're not there yet. We're just a bunch of smart guys who love tech."
Photos via company
Know a company worth profiling? Let us know or tweet us @BuiltInBOS