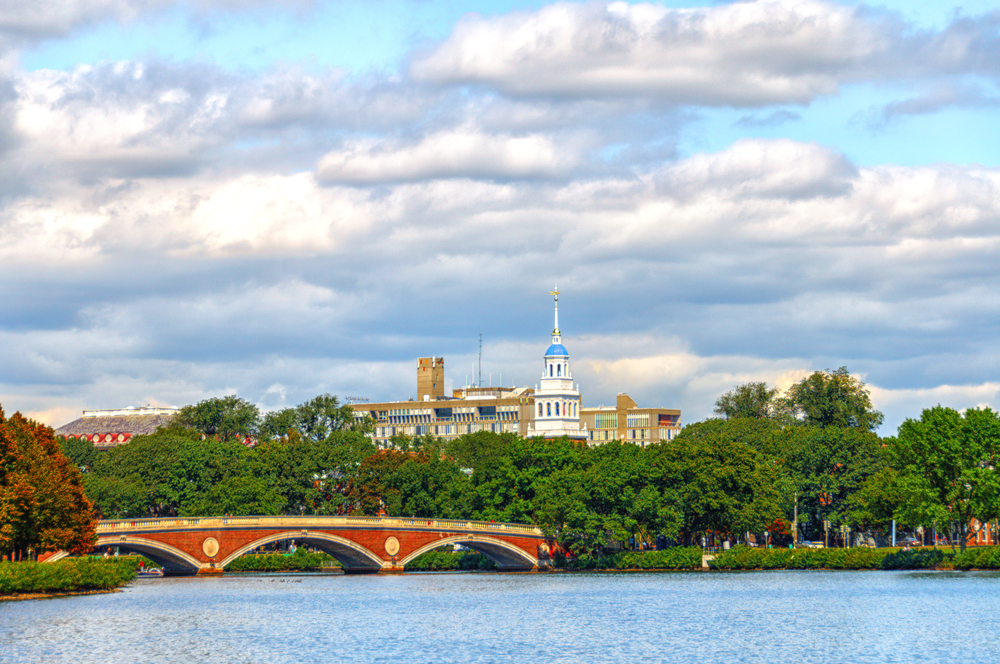 Cambridge is a city that sits directly across the Charles River from Boston and is home to a culturally diverse population of over 100,000 residents.
In 1846, Cambridge officially became a city, uniting the three rival villages of Old Cambridge, Cambridgeport and East Cambridge. Today, past industries have been replaced by technology-based enterprises like software and biotechnology. Tech companies such as Microsoft and Apple have moved into the neighborhood, and both the Cambridge Innovation Center and WeWork have large corporate offices there.
Cambridge is also known as one of the leading intellectual hubs of the U.S., attracting college students from all over the world to study at Harvard, the Massachusetts Institute of Technology and Lesley University.
Those familiar with the area have surely heard of Kendall Square, a neighborhood in Cambridge that has been dubbed "the most innovative square mile on the planet." Office space in the area has become so sought after that rents in Kendall Square are averaging above $70 per square foot, but this hasn't detracted new tech startups from launching there each year.
Recently funded companies:
Companies to know in Kendall Square: Cogo Labs, Pivotal, Jobcase, BookBub
Word on the street:
"For me, CIC is more than just a work space. We're a community of friends and professionals that are working together to solve problems. Cambridge has become a hub for entrepreneurship and activity, and I believe CIC has been instrumental in creating this since we started in Cambridge in 1999." — Alex Cheung, C3 Community Leader at Cambridge Innovation Center (CIC)
"Cambridge has always been home for HubSpot. Our co-founders met at MIT, the first HubSpot office was in Kendall Square, and there are tons of exciting startups and tech companies to learn from on this side of the river. This neighborhood is truly an innovation hub and we're excited to keep growing and expanding right here in East Cambridge!" — Hannah Fleishman, Inbound Recruiting Program Manager at HubSpot
"We've been in Kendall Square for a few years now and have seen it really grow and come to life the past few years. There are more and more businesses here all the time — restaurants, bars, shops, even other tech companies. There's a vibrancy and energy here that is unmatched anywhere else in the Greater Boston Area." — Kevin Fanning, Talent & Culture & Branding at Cogo Labs
"We got really lucky and found an amazing office in Cambridge. Our office is in the historic Kendall Boiler and Tank Company building that Kendall Square is named after. It's cool to be working an office with such a rich history. Kendall Square is also just a really great neighborhood to be in because there's so much innovation happening here. In addition to all the biotech companies, there's lots of startups like us and major players like Facebook, Google, and Amazon. There's also great restaurants and bars to grab lunch or drinks after work." — Pilar Ortiz, User Acquisition Manager at Hopper
"Cambridge might be an "old" city where American history is concerned, but it's honestly one of the most dynamic places I've ever worked. I like that it's this really crazy chimera made up of technology, culture, art, and design. I like the idea that you could throw a rock and practically hit a university every time. I like how engaged its citizens are. The Cambridge Innovation Center is almost a microcosm of Cambridge itself. It's community-driven, and there's always something happening somewhere — whether it's a workshop, lecture, bootcamp, or networking event. The CIC teams are engaged, energetic, and always looking for feedback. They don't just anticipate the needs of startups — they meet and sustain them. Our company has grown tremendously with their help." — Kayti Lahsaiezadeh, Production Editor at BookBub
Transportation: Bike Share Stations at 14 Hubway stations, Subway at Red line at Kendall, Central and Harvard Square
Coworking spaces: Cambridge Innovation Center, WeWork, Workbar, NGIN Workplace, Cambridge Coworking Community, Koa Labs, Geek Offices, Plug, Industry Lab
Best places for a caffeine jolt: Barismo, Curio Coffee, Crema Cafe, Flour Bakery + Cafe, Tatte Bakery & Cafe, Caffé Nero
Best places to grab a beer: Cambridge Brewing Company, Brick & Mortar, Miracle of Science Bar & Grill, The Druid, Russell House Tavern, The Abbey
Best places to grab lunch: Clover Food Lab, Mr. Bartley's Gourmet Burgers, Border Cafe, Area Four, Henrietta's Table, Bon Me
Photos via Shutterstock
Know a tech company with a great story? Let us know or tweet us @BuiltInBOS