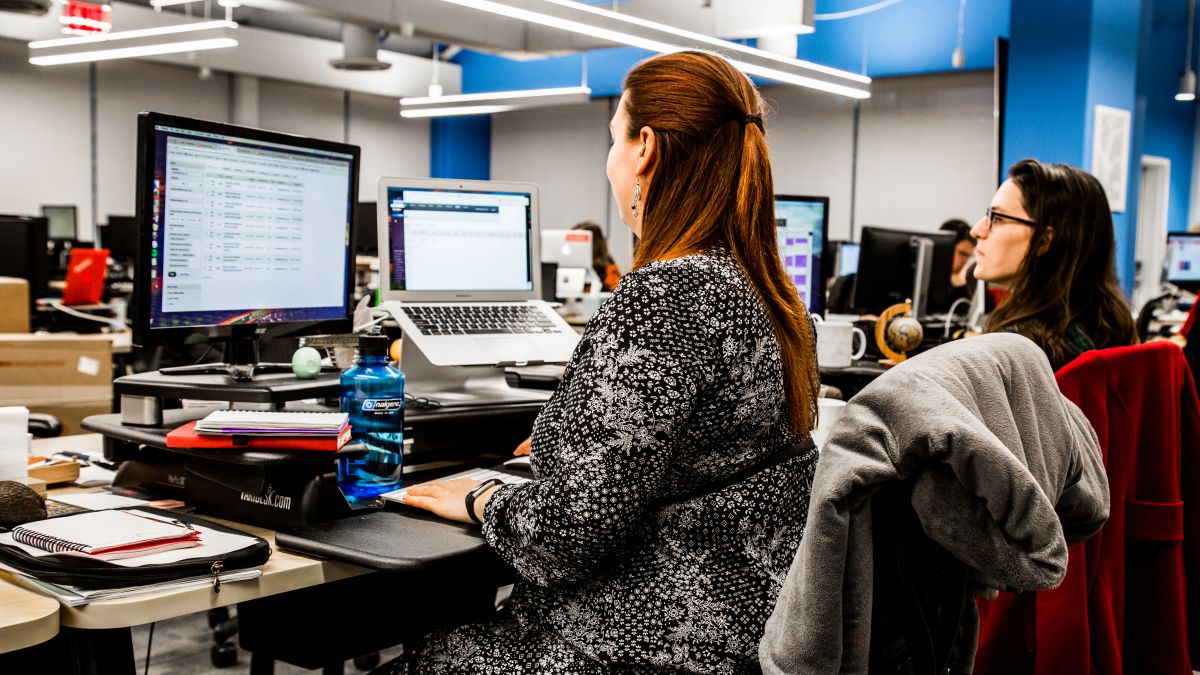 At some point in your career, it's natural to want to try something different. Maybe you're a superstar salesperson with a passion for coding, or a software developer with a knack for UX design — either way, it can be hard to know whether you should pursue your side hustle or keep it as just a hobby.  
Luckily, there are plenty of tech companies in Boston that are willing to let employees explore other roles within the organization, with some startups even paying for workers to be trained in entirely different areas. Not only does this type of encouragement increase employee retention, but it also creates a much more diverse, skilled workforce. We caught up with seven employees who made major career pivots that paid off.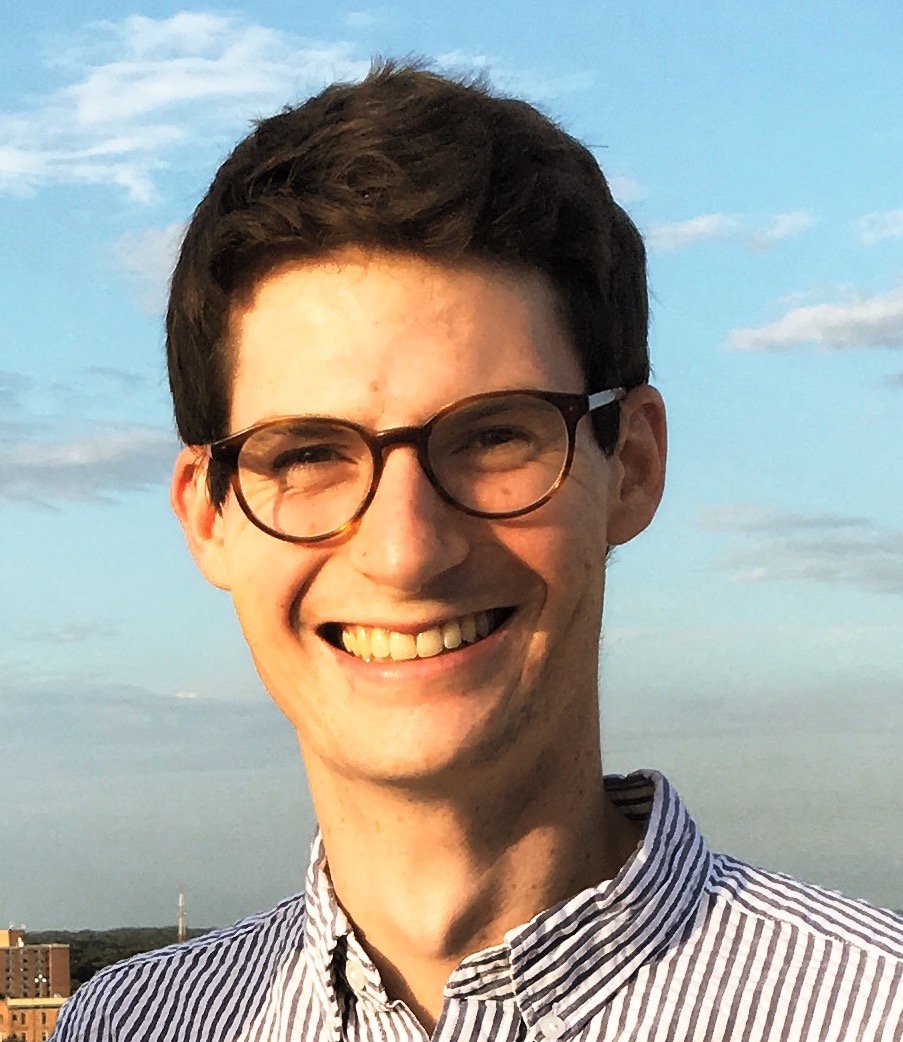 Conrad Scoville, Product Manager
What was your first role at your tech company?
Editorial Intern
What is your current role?
Product Manager
Why did you pivot your career?
I've had the opportunity to work in a few different areas at BookBub, and I've never seen moving to a new role as a sudden change — it's generally happened naturally, and has aligned with both the company's growth and my own interests. For example, about a year after I joined, we decided it made sense to start an industry blog, and much of the content we'd be producing was related to what I had been working on as a member of the Editorial and BizDev teams. So it was a natural step to start working in an industry marketing role. The same happened with Product a couple years ago — I had been interacting with partner-facing initiatives for some time, and I was particularly interested in the business decisions behind those initiatives, and how they were built and rolled out. We were starting to build up a Product team, and there was a natural fit.
How did the company help you do that?
I think BookBub does a great job of offering opportunities for people to explore new interests. Like others here, I've been really lucky to have chances to try things outside of my normal comfort zone, and to be put in positions where I would be able to succeed. When I started in Product, it was a gradual transition — helping out with initiatives that were already in-flight at first, before having the chance to work on new products from the ground up. I also had great mentorship along the way. And the company is full of incredibly talented and collegial people who are willing to share their knowledge, which has certainly helped as well.
What lessons have you learned from your career pivot?
It's important to be agile and to take chances because it is impossible to predict what job you will be doing years down the line. When I started at BookBub, I was primarily looking for editorial roles, and did not even know much about what a product manager did! But what I've found valuable has been to have an idea of what type of work I want to be doing, to seek out new ways to learn and to not pass up opportunities that I might regret later.
What advice would you give someone who wants to change their role within a company?
Make sure the company knows about your interests, and when opportunities are presented to you, embrace them and don't be afraid to take some risks.
Sonja Peterson, Software Engineer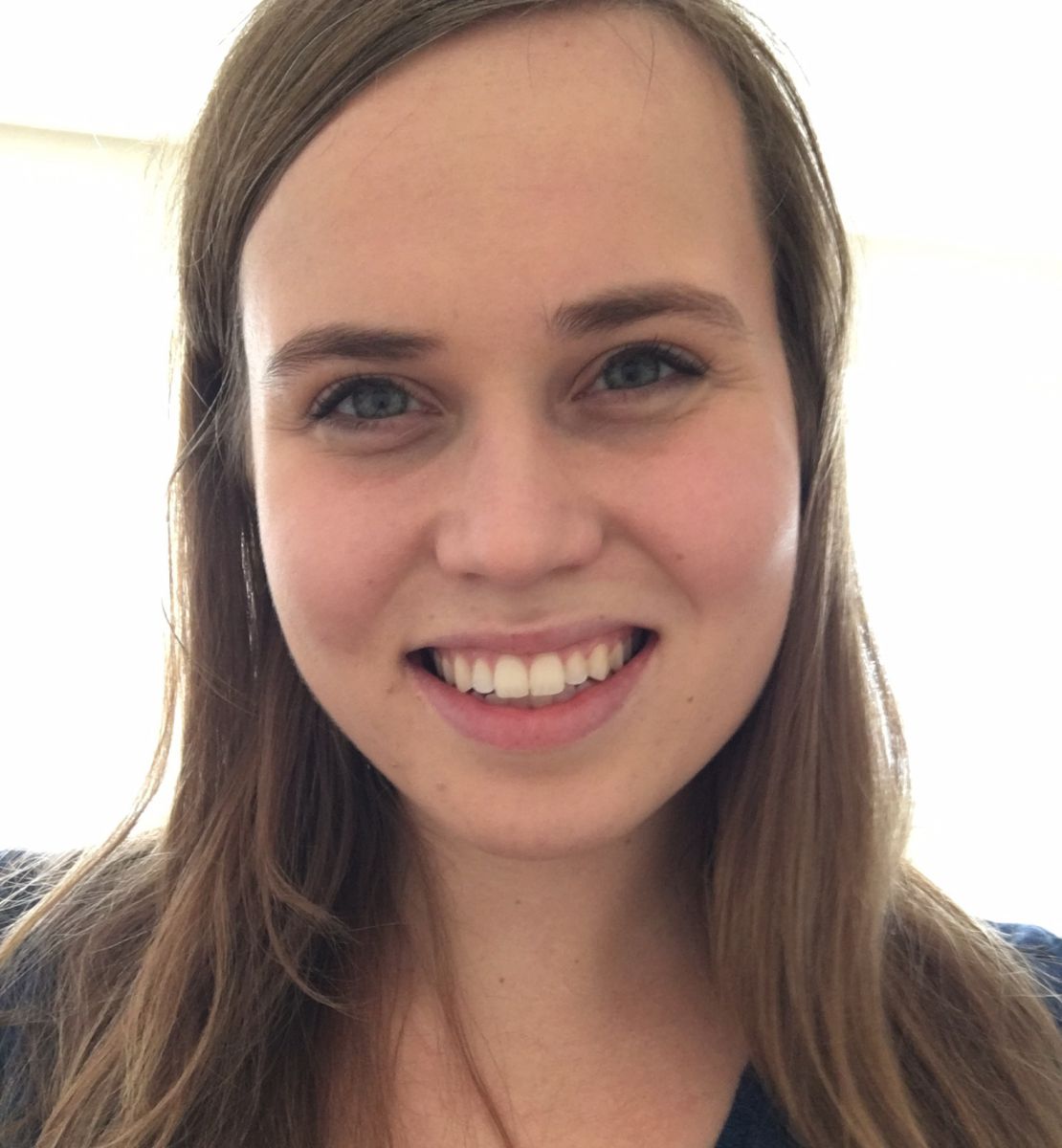 What was your first role at your tech company?
Account coordinator. As part of the business development team, I worked with some of BookBub's author and publisher clients to provide support and guide them through the process of promoting books with BookBub.
What is your current role?
Software engineer. I do full stack web development and have helped build systems to serve auction-based display ads, bill authors for products, and process book data.
Why did you pivot your career?
I was an English major in college, but I'd also always loved technology and started making my first (very ugly) websites when I was in middle school. I took several computer science classes in college and enjoyed them, but at the time I didn't really consider pursuing it as a career. When I graduated I knew I wanted to work in publishing, but was also interested in tech, so BookBub seemed like a great fit. I started out working on the business development team, but also began to find that I could use my programming skills to improve my own daily workflow. I also learned more about what it's like to be a software engineer by working alongside them. Eventually, I realized that I really loved the type of work they did and I wanted to do it full-time.
How did the company help you do that?
When people on the software engineering team found out that I knew how to program and had been using it in my work a bit already, they offered me the chance to contribute some code to the internal tools built by the engineering team that I and the rest of business development team used every day. Getting feedback on my code and the chance to learn from observing the work of experienced engineers was extremely helpful in accelerating my learning. Over time, I took on more and more programming work, and about a year after I started at BookBub I officially switched to the software engineering team. The head of engineering helped me find resources to expand my computer science knowledge both before and after I made the switch, and my manager on business development was great about checking in with me about my interests and long-term career goals and supporting me as I pursued them.
What lessons have you learned from your career pivot?
I found that a lot of skills I didn't expect to be very transferrable between business development and software engineering actually were. Communication is a huge aspect of being a good software engineer, and my knowledge of the business side of BookBub has been very valuable on many different programming projects I've worked on here. No matter what type of career pivot you're doing, there will probably be a lot of skills from your original role that will be surprisingly helpful after you transition to a new one.
What advice would you give someone who wants to change their role within a company?
Take initiative and look for chances to explore the work you think you'd like to be doing in ways that help you do your current job. For example, I would write Javascript bookmarklets and Ruby scripts to help streamline tasks I was performing as an account coordinator, and shared them with the rest of my team.
Pivoting your career also usually requires a lot of work on your own time to expand your skill set. When I was working on improving my coding skills, I reserved an hour before work a few days a week to work on my own programming projects and spent some weekend time studying as well. It's important to figure out what type of learning style works for you—for me, I learn best by reading books, writing notes and doing projects, but others might find videos, interactive tutorials or in-person classes more useful. Overall, I found that making a big career change can be challenging, but if you put in a lot of effort and are lucky enough to work in a flexible and supportive environment, it's definitely possible!
Matt Ackley, Director of Advertiser Sales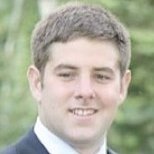 What was your first role at your tech company?
I started at Criteo as an individual contributor on the publisher sales team. When I transitioned into a Business Development Manager role, my focus shifted to acquiring new direct publisher partnerships for the Criteo Publisher Marketplace.
What is your current role?
My current role at Criteo is Director of Advertiser Sales, in which I am managing a team of 19 people, consisting of three team leads and 16 Account Executives.
Why did you pivot your career?
After several years working on the publisher team at Criteo, I developed a deep understanding of the publisher side of Criteo's business and wanted to enrich myself further by learning about the advertiser side of the business. I felt that expanding my knowledge about the company and industry would open up new possibilities for additional future career options within Criteo, as well as various external opportunities.
How did the company help you do that?
Knowing I was interested in a change, the publisher division's senior management approached me with the opportunity to make the move over to the advertiser sales team. One of the things I love most about working at Criteo is that it's a company that allows employees to build their own career paths, and provides them with the means to get there. You can come in and simply do your job, but if you choose to explore, Criteo will support you in learning about the digital media ecosystem. I've found that learning more makes any role more exciting, and opens various doors to advance your career — whether that is towards a product role, management, or a new initiative. Learning and exploring yields opportunity at Criteo, so I encourage colleagues to speak up about their interests and goals.
What lessons have you learned from your career pivot?
Two lessons I learned from changing roles at Criteo are the importance of having a deep understanding of products, and the benefits of training for team development. I enjoy diving into the technology and getting a better understanding of the nuts and bolts of products. Understanding how the product works has helped me become better at my job and made it easier to train others to perform in their roles. This regular training has also made me realize that a well-trained team typically produces better results than a team with little training!
What advice would you give someone who wants to change their role within a company?
If you're considering shifting your career, you should first and foremost master your current role. Make sure that you are respected as a reliable and trusted member of your team. Once you master your current role, reflect on what you want to do next in your career. Do some soul searching, and evaluate what the personal opportunity for growth would be in making a change to a new role compared to staying in the one you are currently in. Once you've decided to pursue this change, speak with your mentors and managers to put the proper steps in place that will help you reach your goal.
Ian Bouchard, Manager of Account Strategy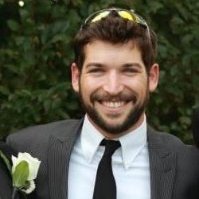 What was your first role at your tech company?
I've held a few different roles with Criteo on the strategy and training teams since first joining the company. I started my career here as a Senior Account Strategist and held that role for over 15 months before I was promoted to Team Lead – Strategy. From there, I was offered the opportunity to transition into a Product Training Manager role, which I decided to take on.
What is your current role?
Today, I am a Manager of Account Strategy at Criteo. I really enjoy coaching and managing key accounts with a team of four Account Strategists.
Why did you pivot your career?
I was lucky to have had the opportunity to move into a training role, build a training program and then move back to Account Strategy. After a few months on the strategy team, I wanted to explore the possibility of training as a career path. When I was approached and told that a new Product Training Manager role was being created, I knew that I was the right person for that job. I had already done a great deal of training as a Senior Account Strategist and Team Lead, and I had a vision for the program we needed to build at Criteo, so I stepped forward. I relished the opportunity to take full ownership of building the training program in the way I envisioned it.
How did the company help you do that?
Criteo is a company that helps employees grow. My manager Jessica Breslav, Managing Director of Mid-Market Americas, had the vision for the role and then asked me to take the lead on developing it. We set goals and I was given the resources and support I needed, but most importantly, she gave me the freedom to build the program my own way.
Criteo also supported me through my decision to change roles once again after the initial training program was complete. I recently moved back into a strategy leadership role, but feel that I created a strong framework in training that others can build upon. I enjoyed being challenged by building a training program from the ground up, but also discovered that my real passion is contributing in a strategic role, hence my shift to a Manager of Account Strategy position.
What lessons have you learned from your career pivot?
I was energized by the challenge of building a program from scratch. There is a great deal of training and educating involved in managing both employees and clients. Being able to communicate what might be considered a complicated technology product to non-technical clients is key to succeeding in this field.
Throughout my journey, I gained an appreciation for learning something new and an understanding that my career is a steady progression with a learning curve. My experience also taught me the importance of patience since employees and clients learn in stages. These lessons hold true not just in the development of the training program, but also more broadly when managing a team.  
What advice would you give someone who wants to change their role within a company?
If you're considering exploring other opportunities within your company, step out of your comfort zone and do it! Try to think long-term about what the role you want will look like and what opportunities currently exist to better understand the path that will get you there. Be honest with your manager about your goals, and be open to taking a risk. Consider negotiating the possibility of coming back into your current role if you find that you're not passionate about your new position. Be prepared to give yourself at least a year in that role to really understand it and let yourself grow into it before making any decisions about how it suits you.
Michael Rybacki, Director of Sales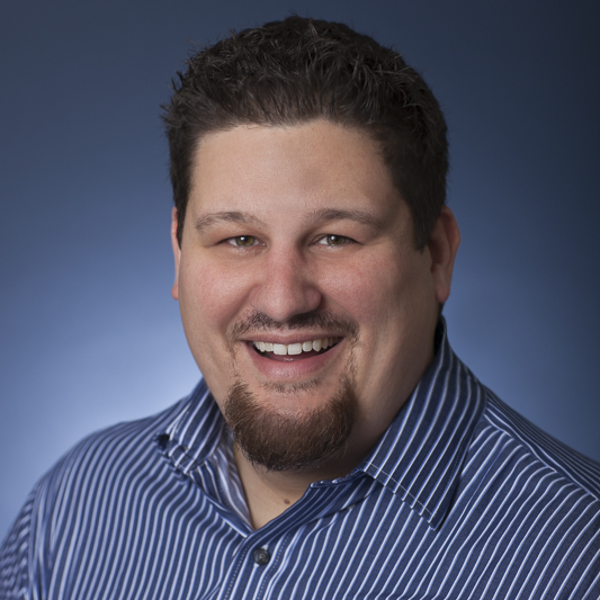 What was your first role at your tech company?
I was an Account Executive. It was an inside sales role focused on acquiring new business in the Midwest.
What is your current role?
Director of Sales. I run a team of Account Executives.
Why did you pivot your career?
Centage's rapid growth presented several paths for professional development and career advancement. I was promoted to Sr. Account Executive and served as a team lead. Centage leadership, especially our President and VP of Sales, took an interest in developing managers from within. That support was incredibly valuable. I had access to seasoned executives and was able to leverage their feedback to develop a leadership style and a strategy for success. As I've grown and improved as manager, I've had the opportunity to lead both channel sales and direct sales teams.    
How did the company help you do that?
I've been lucky to have more than one mentor here at Centage. I've always felt that senior leadership was heavily invested in my success. They've given me the tools to succeed and they've done a great job balancing the feedback and oversight I need with the creative freedom to try new things. I think that last point is particularly important. I've never had to "go it alone" but I've also had the space to make and learn from my own mistakes.
What lessons have you learned from your career pivot?
It's not enough to "work hard" or "work smart". It's important for sales leaders to create a culture of success by giving their teams the appropriate tools, honing a repeatable sales process and providing a reliable feedback channel. Promote accountability, encourage collaboration and build off of each other's accomplishments. With that kind of culture in place, hard work is far more rewarding.
What advice would you give someone who wants to change their role within a company?
Make sure you're in a position to take advantage of opportunity. I always tell my new hires that I want them to make it difficult for me to keep them. If they're consistent performers and good teammates, we'll partner together to identify new opportunities where they can maximize their strengths and develop new skills.    
Olga Gorenko, Manager of Consulting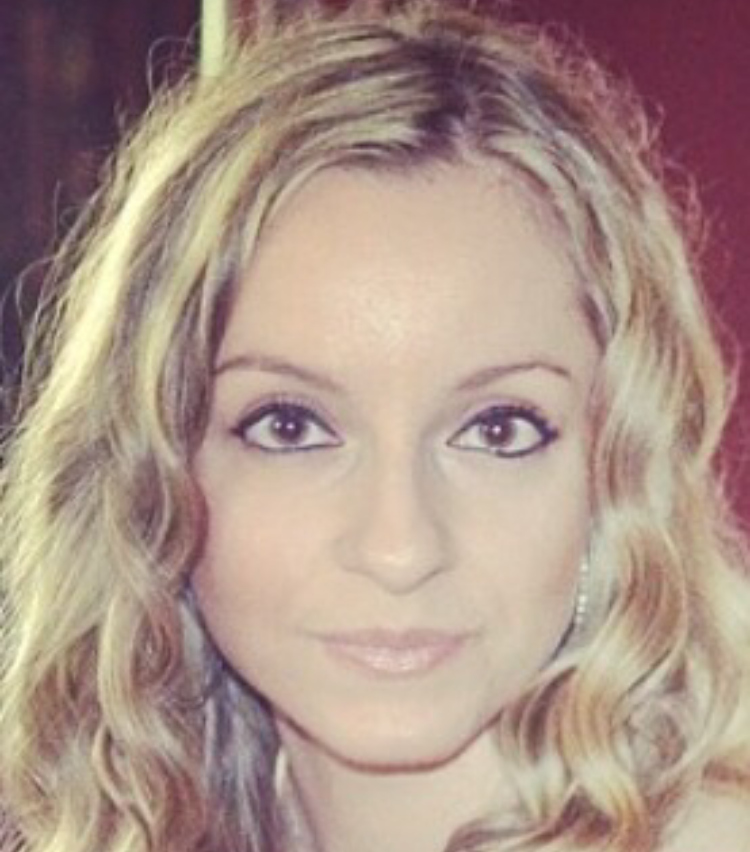 What was your first role at your tech company?
Financial Applications Analyst (Traveling Consultant)
What is your current role?
Manager of Consulting
Why did you pivot your career?  
I wanted to grow within the company. I saw it as an opportunity to be a team leader and pass on all the information that I've learned throughout the years working at Centage. I wanted to motivate the consultants at Centage and help them the best way that I can. Consulting position at Centage is very unique and requires a person to have many different skills. This position required technical knowledge of the software, business and accounting knowledge, excellent communication skills and the ability to train the users of the software.
How did the company help you do that?
Centage was with me every step of the way. They motivated me and helped me discover new skills. When a company has confidence in you, you start to have confidence in yourself. Anytime I had questions, Centage would help me find the solution and answer any questions I might have had.
What lessons have you learned from your career pivot?
The most important lesson that I've learned is that you have to be patient. Things don't come to you overnight, and the desire to learn and listen is part of the process.   "Be like a postage stamp. Stick to it until you get there" ― Bob Proctor
What advice would you give someone who wants to change their role within a company?  
For any person who is thinking about changing their role within the company, I would tell them to ask as many questions as possible and act like a sponge. Learn as much as possible about the new role and shadow the people who are in that role already. Be patient, take advice, and don't hurry the process because it will come.
Garrett Miccile, Account Executive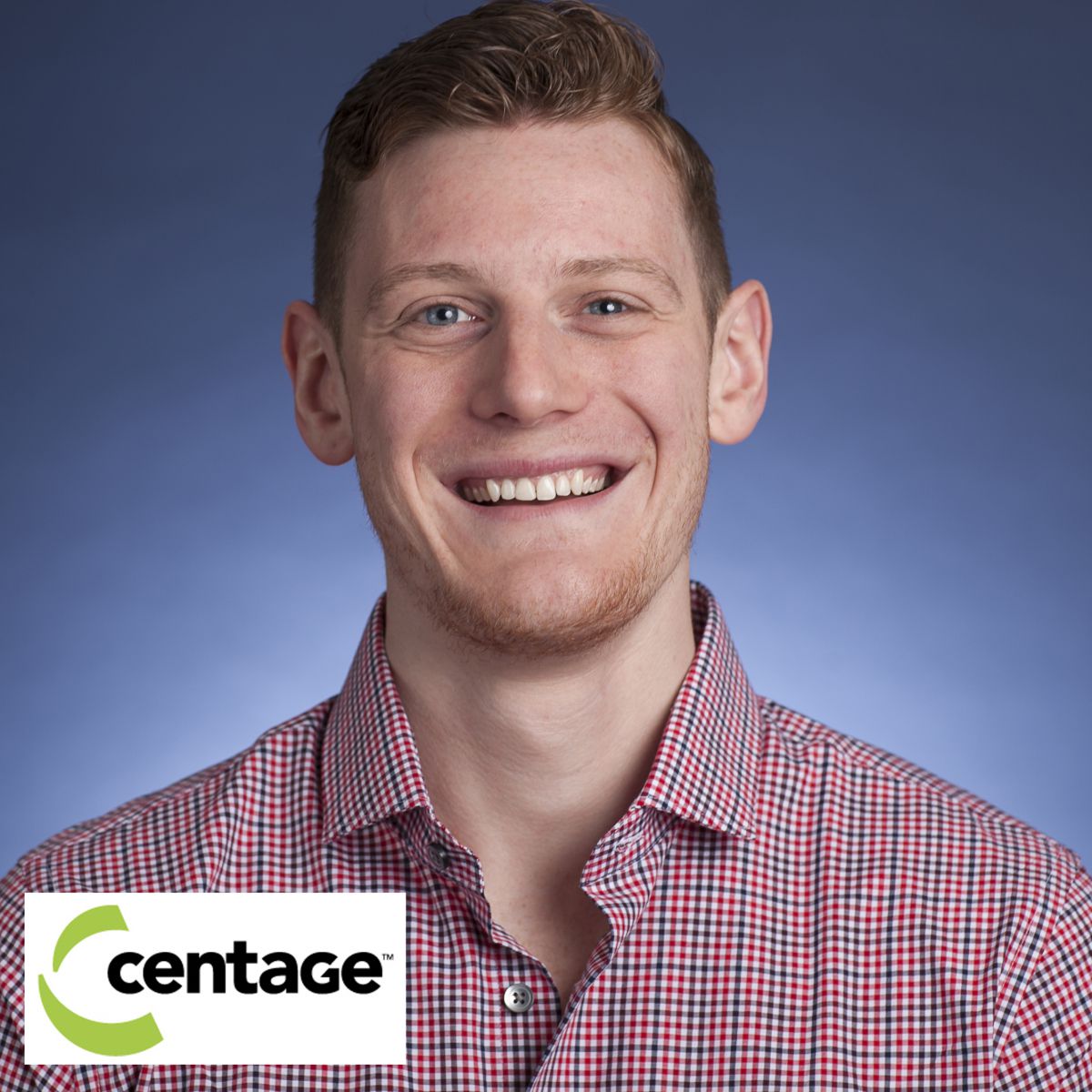 What was your first role at your tech company?
I began as a Business Development Representative (entry level sales).
What is your current role?
Account Executive (direct, new business sales).
Why did you pivot your career?
My career path was more vertical than horizontal. There were a few options I was interested in when working to advance my career, but new business was where I had the most interaction in my current role at the time, and saw myself having the most success.
How did the company help you do that?
Management was encouraging and helped me make the transition. From Directors to C-level, everyone was available when I needed guidance and would go out of their way to lend a helping hand. There was an educational phase before I began my new role, which allowed me to come into the new role full-speed ahead.
What lessons have you learned from your career pivot?
There are a lot of options out there, even within the same department. Whether it is a change that gives more responsibilities and a salary increase or a change that introduces you to a completely new section of your company, it is always a positive reflection of an organization when employees want to advance, or broaden, their career without leaving. I've learned that, given the opportunity, my company fully supports and encourages employee success.
What advice would you give someone who wants to change their role within a company?
Don't be afraid to make the leap and let your team lead(s) know you want to make it.  Hard work and success is rewarded, and most in a higher position were once in your shoes.  Commit to your new role and you're now twice as valuable to your company.


Photos via companies. Some responses have been edited for length and clarity. 
Know a company worth profiling? Let us know or tweet us @BuiltInBOS