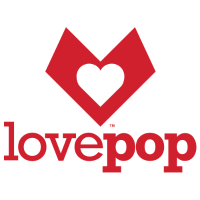 Wedding Product Owner
Lovepop is re-inventing Wedding Invitations and we're looking for a Product Owner who is passionate about identifying hard problems and crafting simple, elegant solutions around them to help us build and growth this business.
Our wedding product has a solid foundation, but is in it's infancy. We've identified the customers, high level problems, validated a differentiated solution and built the core engine to support the product! That said, there's a long way to go in realizing the platform. Wedding invitations is as an "iceberg" problem - a fairly simple customer experience, that requires a complex system of internal tools to facilitate design, client management, content, communication, design heuristics and manufacturing as well as wide array of creative assets that map to our customers wedding vision. As the Product owner, you'll have a rare opportunity of steering this platform's evolution from "raw MVP" into a scalable, successful business. 
Responsibilities:
Own success of the Wedding product funnel and product offering
Continually refine our understanding of the actors in our wedding platform (customers and internal users), and how we can better address them
Map these needs into product requirements and own prioritization of the wedding product backlog
Collaborate closely with UX, Design and Engineers to optimally realize the software backlog
Partner with business stakeholders to position, promote and scale the wedding product into a core Lovepop business
Communicate product direction, development, and value across the organization 
You'll do great if you...
Have a highly analytic mindset and take a methodical, data informed approach to decision making
Are equally at home talking to customers as you are mining data in SQL or analytics tools
Strive to understand "Why?" and believe the only way to get there is through customer development
Thrive in an iterative, results oriented development process
See constraints as an opportunity for creative problem solving and speed
Enjoy solving multi-faceted problems collaboratively and creatively with others
Love paper, engineering and the intersection between the physical and digital product experiences 
Requirements
3+ years owning a product backlog in an Agile environment, ideally in a consumer startup
Firm grasp and experience with lean customer development and experimentation frameworks
Track record of successfully shipping measurable product improvements
Solid technical understand, with the ability to "Speak Engineer" and understand technical considerations of product decisions
Judo level cross-team project management skills
Experience with analytics and performance marketing efforts
Effective verbal, written and visual communication skills
Willingness to wear multiple hats, and get hands dirty where-ever necessary to solve problems
Experience in or passion for the wedding, stationery, or 3D design space 
Bonus points:
CS or other technical degree
Professional experience and/or passion for the wedding, stationery, or 3D design space 
Experience working on a "mobile-first" product, or customization tools
Ability to write code and build prototypes
Experience in executing growth and retention marketing efforts



Read Full Job Description