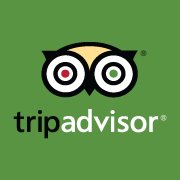 Senior Digital Art Director
SmarterTravel, a TripAdvisor Company, offers travelers a portfolio of travel sites to help them find the right trip at the right price. We are a team of passionate professionals who push and drive and innovate like a start-up, but we also have a track record of success and we benefit from being a part of a large, public company.
Cruise Critic, one of the brands in the SmarterTravel portfolio, is the leading cruise reviews and information site which hosts the largest cruise community in the world. More than five million people, from first-time cruisers to avid cruise fans, visit Cruise Critic each month to research and plan their cruises, connect with other cruisers and share their passion for cruising. We are looking for a Senior Digital Art Director to provide exceptional digital design solutions and improve the existing creative design and user experience processes for the website, mobile and tablet applications. 
The right candidate will wear multiple hats, working alongside a multi-talented team of developers, designers and product managers to not only execute top-level designs, but also elevate our processes and strategy through the expert use of data and technology. We seek someone who enjoys and excels at providing original design concepts, translating business problems into clear tasks, interpreting feedback from stakeholders, and incorporating this feedback into their designs.
This role can be based in Ewing, NJ or Boston, MA and reports to the Senior Director of Product Development.
What You'll Do:
Help define and implement design vision, guidelines, and process so that we can scale with our aggressive growth initiatives

Rapidly produce multiple possible approaches for internal review and usability testing

Help colleagues define product requirements through collaborative brainstorming and high-level wireframes

Partner with Product and Development teams to translate business and user goals into designs that deliver results

Be an innovative problem-solver who can spot opportunities for efficiencies in the design project management space

Manage and mentor our design team

Initiate appropriate projects, field incoming requests and prioritize work amongst the design team as needed

Create an environment that promotes healthy risk taking 
What We Seek:
8+ years of industry experience in the digital design and user experience field

Ability to flex between hands-on work and strategic contribution

Previous web and mobile experience in the e-commerce space is required

Master at user experience design and user research

Human Centered Design approach in solving user needs with a deep focus on understanding the customer

Experience designing in an Agile environment

Strong digital perspective and ability to collaborate with our development team

Experience managing complex design projects with multiple contributors and stakeholders

Experience working across multiple media, devices, and experiences

Knowledge of the tools and techniques we employ, including but not limited to Adobe Creative Cloud, Adobe Analytics, UserTesting.com, etc.

Experience balancing creative and analytical design goals

Understanding of front-end/UI technologies such as Javascript, HTML, CSS a plus

Familiarity with travel industry concepts, practices and procedures a plus

Bachelor's or Master's degree in related field

Sense of humor
At SmarterTravel, we have built an open & collaborative environment and we hire the people we want to work with (not just the ones with the right qualifications), but who also think different to us and challenge the status quo. We empower people, giving the support and autonomy needed to succeed. We embrace data to make decisions and overcome obstacles. We choose speed over perfection, but not at the expense of quality. We do what we do well, but we're always looking to make it better. Let us know if you'd like to help.
SmarterTravel is an equal opportunity employer and evaluates applicants regardless of an individual's age, race, color, gender, religion, national origin, sexual orientation, disability, veteran status, or musical preferences. We think a diverse team builds a better product.
*** This employer participates in E-Verify. The employer will provide the Social Security Administration (SSA) and, if necessary, the Department of Homeland Security (DHS) with information from each new employee's I-9 to confirm work authorization. ***
#LI-JK1
Read Full Job Description