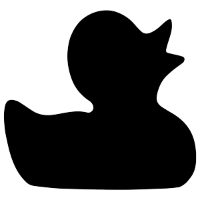 Sales Co-op - Fall 2017
LocationBurlington, MA
We are currently hiring Sales Co-op for Fall 2017. You will serve as a strategic resource for the Sales team and work on projects that surface revenue opportunities, translate those opportunities into action, and ultimately allow Black Duck to hit revenue goals.
 
The Sales Intern or Co-op works in collaboration with the Inside Sales organization, Marketing, and Sales Operations to help align sales accounts with the correct sales reps and sort out any data issues that may exist for each Sales Rep. The Sales Intern or Co-op will work within salesforce.com and Oracle and will perform data enrichment exercises to help Black Duck maintain customer data as well as enrich the customer and partner data to provide Management a more robust set of Sales analytics.
 
Responsibilities include, but are not limited to:
 
•    Develop or expand in-depth understanding of Black Duck suite of promoted products and relevant advertising revenue metrics
•    Salesforce.com account mapping & matching and report clean up
•    Account enrichment, cleansing, and validation
•    Gather & analyze data, information, and research (e.g., market data, competitive analysis, advertiser/consumer research, etc.) through quantitative and qualitative mechanisms to make decisions on critical strategic issues
•    Help produce, develop, and improve metrics and reporting
•    Research improvements in methodology, technology and best practices

Requirements:
•    Currently pursuing a bachelors in Sales, Business Administration, Marketing, Communications or related field
•    A highly proactive and independent spirit, ability to drive your initiatives with minimal guidance and input
•    Experience researching and manipulating complex and large data sets
•    Excellent verbal and written communication skills with the ability to develop executive level presentations
•    Expertise in MS Excel, Powerpoint and databases (salesforce, dataloader)

About Black Duck
Organizations worldwide use Black Duck Software's industry-leading products to secure and manage open source software, eliminating the pain related to security vulnerabilities, compliance and operational risk. Black Duck is headquartered in Burlington, MA, and has offices in San Jose, CA, London, Frankfurt, Hong Kong, Tokyo, Vancouver, Seoul and Beijing.

For more information, visit www.blackducksoftware.com.
Read Full Job Description