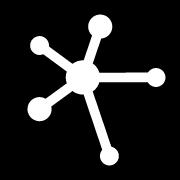 Product Manager-Music Creation
Product Manager
Location: Cambridge, MA
Reporting to: Chief Product Officer
Job Summary:
The Product Manager will lead the full lifecycle of all iZotope products focused on music & sound creation. At iZotope, you'll find an employee-focused work environment with flexible hours, great 401(k) and insurance plans, and a fully-functioning recording studio that you can use after hours!
Responsibilities:
Perform customer interviews to identify pains and delights, and validate potential solutions

Continually study competitors to identify opportunities for product development and customer development

Collaborate with stakeholders to develop business justifications for new products or updates to existing products

Further develop business justifications into more elaborate and detailed release plans, which include prioritized features, user stories, and other clarifying information

Work with product development teams to create and execute the development plan

Collaborate with Product Designers to develop features and workflows from user stories

Work closely with Marketing to produce product launch deliverables and campaigns

Manage multiple products within a business segment

Working alongside Customer Care, continually track the health of released products to inform future plans and customer development activities 
Requirements:
3+ years of domain expertise in some combination of audio and software

2+ years of experience as a Product Manager, or equivalent, with a solid track record of shipping successful products

 4 year accredited college degree in technical or business field

Passion for music and sound creation software, combined with the confidence to drive its realization

Ability to lead and inspire product development teams

Fluid alignment across key stakeholders from every department within the company

Excellent written and verbal communication skills

A strong understanding of business fundamentals
Preferred Qualifications:
5+ years of domain expertise in music production

Masters of Business Administration

2+ years of experience working in an agile development environment 
About iZotope
iZotope makes audio products and technologies that are used around the world. We have a wide range of customers, from the millions of consumers who enjoy our audio enhancement to GRAMMY-winning producers using our pro products to the corporations who license our technology for use in their own products. We are a growing team of highly motivated people who are constantly looking to innovate and improve the way we create and listen to audio.
Read Full Job Description