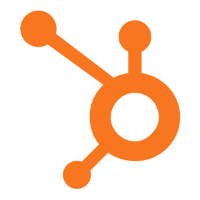 Product Manager - Data Pipeline
HubSpot's Business Intelligence team is chartered with making HubSpot smarter through enabling an ever-deeper understanding of its customers. The BI program is just turning two years old. While we have an incredible team of data engineers and data analysts today, some elements of our work are more mature than others.
We're looking for a product manager to drive the roadmap and delivery of data engineering capabilities and, ultimately, business value. This role will work with BI stakeholders and will translate their problems & requirements into roadmap milestones and break them down further into prioritized user stories to be addressed in sprints.
Today our data engineers primarily write ETL code on our Java stack to move data from a huge number of source systems into our data warehouse. Our ETL is typically a daily cron job with very little transformation, and our data warehouse is essentially a data lake.
We have big ambitions to build a modern, sophisticated data pipeline with low latency, quality assurance, and complex, orchestrated transformations. We need to remove complexity from our data in order to further our mission and that starts with this team and this role.
We need a highly capable PM focused on our data engineering work full-time. This person will work with other members of the BI team as well as source system owners and BI customers, stakeholders, and users around the company.
Here are some of the problems this role will be responsible for solving:
Develop a vision, strategy, and plan with the data engineering team and evangelize across internal stakeholders

Manage a data engineering roadmap that aligns with and stays ahead of the overall BI roadmap

Work closely with engineers to build systems and deliver capabilities that address key business needs

Work closely with engineers to break down "big picture," large projects into smaller milestones with well defined acceptance criteria

Ensure our data engineering sprints become more predictable and better performing over time

Use data to make decisions

Overcommunicate progress, challenges, and needs with internal stakeholders and leadership
We could see interesting candidates come from a variety of backgrounds, such as:
PMs with experience working on a data product or product analytics pipeline

Software engineers with strong data experience that want to shift toward a PM path

DBAs with experience managing ETL orchestration

Data analysts or data scientists that want to move up the data value chain
Ideal candidates would have experience in:
Data management and data warehousing best practices

Agile development

Working with a variety of data stores and data technologies (MySQL, Redshift, S3, Snowflake, HBase, Kafka, Spark) as a user and/or operationally

Java development
HubSpot is the world's leading inbound marketing and sales platform. Over 19,000 customers in more than 90 countries use HubSpot's software, services, and support to transform the way they attract, engage, and delight customers.
A global company with offices in Cambridge, MA, Portsmouth, NH, Dublin, Ireland, Sydney, Australia, Singapore, and Tokyo, HubSpot transforms how organizations market and sell. Through its unique approach to company culture, HubSpot has also redefined how people work and live. Our commitment to autonomy, flexibility, and transparency prompted the creation of our Culture Code, which has gone viral, amassing more than 2M views. Ensuring that our customers and employees are continually growing and learning has helped make HubSpot a Best Place to Work in the eyes of Glassdoor, Fortune, Entrepreneur, Inc. The Boston Globe, and the Boston Business Journal.

If you are looking for a place where you'll tackle big problems alongside some of the most talented and dynamic people you've ever worked with, HubSpot might just be the place for you. Join us! #inboundjobs
Read Full Job Description