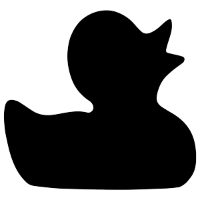 Marketing Co-op - Fall 2017
 Location
Burlington, MA
Marketing Co-op - Fall 2017 

Seeking a creative, energetic, and eager Marketing Co-op for Fall 2017, who has what it takes to be a successful marketing player in a fast-paced environment.  The position is based in our Burlington, MA office location.  Self-motivated candidates with strong interpersonal skills are invited to apply.

Responsibilities include, but are not limited to:
Data management, identifying potential prospects for marketing campaigns
Research professional organizations in the open source, financial services and security space
Help with implementation of Eloqua, our marketing automation system
Assist with data quality within Salesforce.com
Assist with graphic design projects and email blasts
Create content for the company website and blog
Event planning and PR assistance
Various projects as assigned
Requirements:
Current student studying English, journalism, marketing, business, communications, sales or related field
Organized and detail-oriented.  An articulate and extremely strong communicator
Ability to multi-task and meet various deadlines.
About Black Duck
Organizations worldwide use Black Duck Software's industry-leading products to secure and manage open source software, eliminating the pain related to security vulnerabilities, compliance and operational risk. Black Duck is headquartered in Burlington, MA, and has offices in San Jose, CA, London, Frankfurt, Hong Kong, Tokyo, Vancouver, Seoul and Beijing.
Interested applicants may apply via Black Duck Careers
Read Full Job Description