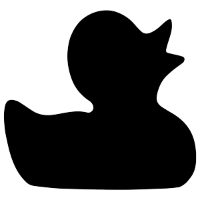 KnowledgeBase Software Engineer Intern - Summer 2017
 Location
Burlington, MA
KnowledgeBase Software Engineer Intern - Summer 2017
       
Location: 
Burlington, MA

We are currently hiring a Software Engineer Summer Intern for our KnowledgeBase (KB) Engineering Team. The Black Duck KnowledgeBase is the industry's most comprehensive database of open source project and security information. Our development team crawls the web for OSS, unpacks and analyzes sources and binaries, and delivers information about licensing, security vulnerabilities, dependencies, cryptography, commit history and other valuable metadata.  In this role you will report to the VP of Engineering and will be based in our Burlington, MA office. 
 
Responsibilities:
As part of the scrum team you will take ownership of tasks to automate the collection, analysis, and curation of such metadata at massive scale. 
Implementations will involve backend work with Java, Perl, or Python programming languages, PostgreSQL and Hadoop, as well as front-end work to visualize/review data involving Django, JQuery, Javascript, HighCharts and various open source components.
Requirements:
Currently attending an undergraduate degree in Computer Science/Engineering
Previous programming experience with any modern, object oriented and/or dynamic language like Java, Python, Ruby
Excellent communication skills and willingness to interact with other groups in the organization
Hands on experience in the following areas: object oriented software design and development experience with Java
Excellent problem solving skills
Subscribe to the values of agile software development 

About Black Duck
Organizations worldwide use Black Duck Software's industry-leading products to secure and manage open source software, eliminating the pain related to security vulnerabilities, compliance and operational risk. Black Duck is headquartered in Burlington, MA, and has offices in San Jose, Belfast, London, Frankfurt, Hong Kong, Tokyo, Vancouver, Seoul and Beijing.

For more information, visit www.blackducksoftware.com.
Read Full Job Description