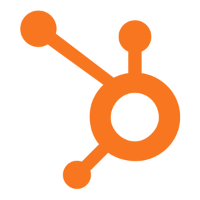 Business Systems Analyst - Financial Applications
HubSpot's Business Operations team is responsible for most of the corporate systems we use to run our business. Our portfolio includes CRM and its peripherals, billing, subscription management, finance & accounting, recruiting, business intelligence systems, and more. While we use the best third party tools on the market, we also have an inclination to build our own apps when we know we can do it better.
All of our BSAs work on small teams responsible for a set of mission-critical business processes. You will work with system owners, project managers, engineers, and internal stakeholders to continuously improve our business processes and the systems that underpin them. We focus on high-impact, large, cross-functional projects that improve our most important KPIs or fundamentally change the way we operate. Yet we also have an ownership model so you will maintain what you build.
Here's what you'll be doing in this role:
Become an expert in a certain part of our business and earn the trust of our business owners

Analyze problems to find the best available solution

Translate business requirements into implementation plans

Build customized solutions on our third party applications

Spec, build, and monitor system integrations

Evaluate potential new vendors

Relentlessly focus on quality - quality of data, performance, user experience, etc

Obsess over data and data models

Work under pressure - it comes with the territory when you're in the middle of every major strategic initiative we have

Be an exceptional collaborator
This opportunity is for a BSA to join our Accounting Enablement team. It will be focused on NetSuite and other components of our Accounting ecosystem, including Avalara. The ideal candidate will be in the top quartile of NetSuite administrators and analysts. HubSpot is growing rapidly, releasing new products, and opening new international offices. We want to work with somebody who has the skills, potential, and mindset to turn our Accounting systems into something that enables us to hit our goals faster and with more flexibility.
If you like solving hard problems, become energized in high pressure situations, and want to work with amazing peers - please apply and come help us make HubSpot an even more successful company.
_________________________________________________________________________________________________________________
HubSpot is the world's leading inbound marketing and sales platform. Over 18,000 customers in more than 90 countries use HubSpot's software, services, and support to transform the way they attract, engage, and delight customers.
A global company with offices in Cambridge, MA, Portsmouth, NH, Dublin, Ireland, Sydney, Australia, Singapore, and soon to be Tokyo, HubSpot transforms how organizations market and sell. Through its unique approach to company culture, HubSpot has also redefined how people work and live. Our commitment to autonomy, flexibility, and transparency prompted the creation of our Culture Code, which has gone viral, amassing more than 2M views. Ensuring that our customers and employees are continually growing and learning has helped make HubSpot a Best Place to Work in the eyes of Glassdoor, Fortune, Entrepreneur, Inc. The Boston Globe, and the Boston Business Journal.

If you are looking for a place where you'll tackle big problems alongside some of the most talented and dynamic people you've ever worked with, HubSpot might just be the place for you. Join us! #inboundjobs
_________________________________________________________________________________________________________________
Read Full Job Description