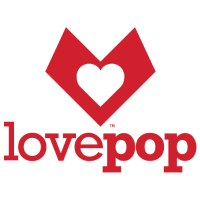 Junior 3D Designer
Lovepop's mission is to create one billion magical moments. We give you a reason to do something awesome for someone you care about. Our approach combines imagination and engineering to design and produce the world's most intricate laser-cut 3D paper art, cards, and invitations. We have an amazing team of people dedicated to putting our customers, teammates, and partners before ourselves, and we're looking for the right Junior 3D Designer to come on board!
The Junior 3D Designer will be responsible for taking our designs to the next level and being an ultimate doer within our growing design team so we can constantly push out amazing designs to our customers. This person will have to have an objective mindset, be open to design feedback, and understand that we're solving problems for our customers— not for ourselves. They must be flexible, eager to learn, and ready to tackle hard problems.
Responsibilities include:
Designing and engineering beautiful intricate 3D paper sculptures that people will love
Working across multiple departments to ensure flawless delivery of our products on a weekly basis
Being a part of the quality assurance process for the work that they create to ensure Lovepop is always pushing out the highest quality product
Working within our manufacturing platform to push our cards from design complete to production complete
Working with other designers to give quality design feedback and critiques to ensure we're always pushing the limits and making the best designs possible
Working within a design environment that deals with language and time barriers (we work closely with our design and production teams in Vietnam)
Thinking deeply about standardization and universality so that we can scale our design efforts and make awesome things, faster.
You
Have 1 to 3 years of Rhino experience
Are completely comfortable working in Rhino and understand the details of why engineering works or doesn't work in a 3D/physical space
Want to work in an exciting environment that's moving fast 
Enjoy figuring out an array of unique problems
Have an exceptional ability to draw and concept low and high fidelity concepts to help convey ideas and get buy-in for designs
Have strong digital (vector) illustration skills— you are able to take an idea and translate it into a digital space so that it can eventually be properly used in production laser cutting
Have a solid understanding of Adobe products— especially Illustrator and Photoshop— to aid in pre and post production editingBe extremely empathic and exhibit great communication skills
We would love if this person had:
Experience in beautifully rendering 3D product scenesExperience with project management, working cross-functionally to prioritize work, and communicating needs and trade-offs with stakeholders
Experience with scripting in Python scripting and other automated tasks
A UX-minded background to help think through how we can continuously improve our designs through qualitative and quantitative data
This role requires a designer who is versatile, confident in their decisions, and empathetic towards our customers' needs. Currently we have people on the team who come from many different backgrounds including: industrial design, graphic design, architectural design, and engineering. If you're ready to join an awesome team making an impact in the giving space, we would love to hear from you! When applying, be sure to include your resume, portfolio, and any drawing/vector illustrations for us to see to expedite the process.
Read Full Job Description