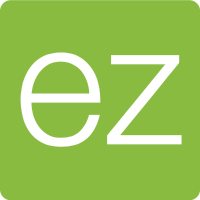 Senior Product Designer
ezCater is the #1 online - and the only nationwide - marketplace for business catering in the United States – a $21 billion market. Our 1.5M+ on-time ratings and reviews, our 60K+ caterers and restaurants, and our 5-star customer service make it superbly easy for business people to find and order great food for their meetings. We're backed by Insight Venture Partners and Iconiq Capital, we're on a path to $1B in 2019, and we'll get there - even more surely if you come help us.
We're also tremendous fans of design. Are we proud of how many times the adjective 'easy' appears in our TrustPilot reviews? (In case you're wondering: nearly 2X as often as any other adjective - and the next most common adjective is 'great'.) Do we think that it's both UX and UI that gets us that reputation? Do we think that our all-important conversion rate is strongly affected by UX and UI? Yes.
As a Senior Product Designer at ezCater, you will:
Tackle a wide range of design challenges, from mobile web e-commerce to desktop dashboards.
Lead projects through every stage of design, from product strategy to the last production pixel.
Collaborate with product managers and engineers to refine and execute on your designs.
Conceive and conduct A/B tests and work closely with our user researcher to plan and execute user research activities.
Iterate, test, measure, and iterate again to help find the best designs.
Be part of a rapidly growing company where you can grow and learn from other capable and experienced designers.
Ideally, you bring us:
5+ years of product design experience, preferably involving consumer web experiences.
Passion for solving UX and visual design challenges and shipping beautiful, polished experiences.
A portfolio that demonstrates a knack for designing clean and cohesive experiences, and dependable attention to detail.
Proficiency in Sketch and Invision, or other design and prototyping tools.
Strong visual chops and the mindset of a design generalist.
A sharp mind, a soft heart and a large funny bone.
What you'll get from us: Importantly, you'll get sane working hours and a huge amount of flexibility around work/life balance. Have people in your life – of any age – who always, often, or sometimes need your help? We make room for that. Have a bad thing or a good thing happen to you? We make room for that, too. 
Oh, and here's what else you'll get: Market salary, stock options you'll help make worth a lot, the usual holidays, all-you-can-eat vacation, 401K, health/dental/FSA, long-term disability insurance, subsidized T-passes, a great office smack-dab in Boston's Downtown Crossing, a tremendous amount of responsibility and autonomy, wicked awesome co-workers, cupcakes (and many more goodies), and knowing that you helped get this rocket ship to the moon. 
ezCater is an equal opportunity employer. We embrace humans of every background, appearance, race, religion, color, national origin, gender, gender identity, sexual orientation, age, marital status, veteran status, and disability status. At the same time, we do not employ jerks, even brilliant ones.
Read Full Job Description