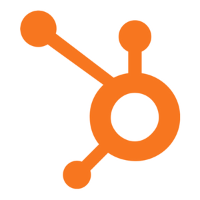 Senior Manager of Financial Analysis
Nearly 3 years post-IPO, HubSpot has guided to being a $350m+ revenue company in 2017, is still growing rapidly, turned a (Non-GAAP) Operating Profit for the first quarter ever, and recently raised $400M in a successful convertible bond offering. Amidst all that, the Financial Planning & Analysis (FP&A) team is looking for a Senior Manager to lead financial and business analysis. In addition to run-rate financial analysis and support, this role will include supporting pricing & packaging decisions, ROI and business case development, new office expansion scenarios, among other high value projects. This position will report to the Vice President of Finance and will have people management responsibility.
What you'll do:
Help HubSpot make sound financial decisions by:
Developing and implementing ROI and business case templates for the business to use on a day-to-day basis to make strategic investment decisions

Owning our long-term (5+ year) financial model, synthesizing the various levers in our business model and potential outcomes into thought-provoking scenarios that help drive our long term strategy

Refining, analyzing and reporting on our unit economics for the company as well as various segments, products and go-to-market strategies

Assisting with international expansion and Total Addressable Market analyses

Support our Business Development & Strategy teams in sizing pricing & packaging decisions as well as strategic partnership and M&A opportunities
What you'll need:
Bachelor's degree required; MBA a plus

7-10 years of relevant experience, ideally in Tech, SaaS, or Consulting

Sound understanding of the SaaS business model and key metrics and how that flows through the three financial statements

Strategic planning, modeling and analytical ability

Excellency in Excel and proficiency working with big data and other BI tools

Superior communication skills (verbal, written, presentation) and executive presence

Experience working with cross-functional teams and leading company-wide projects

Comfortable working in a fast-paced, constantly changing environment

Willingness to roll-up your sleeves when work needs to get done.

Experience with Salesforce, Looker, NetSuite and Adaptive Insights is a plus.
About HubSpot
HubSpot is on a mission to help businesses grow globally. Thousands of customers worldwide use HubSpot inbound marketing and sales software to transform the way they attract, engage, and delight customers. Through its unique approach to company culture, HubSpot has also redefined how people work and live. Our commitment to autonomy, flexibility, and transparency prompted the creation of our Culture Code, which has gone viral, amassing more than 3M views. Ensuring that our customers and employees are continually growing and learning has helped make HubSpot a Best Place to Work in the eyes of Glassdoor, Fortune, Entrepreneur, Inc. The Boston Globe, and the Boston Business Journal. Founded in Cambridge, MA in 2006, HubSpot has offices in Portsmouth, NH; Dublin, Ireland; Sydney, Australia; Singapore; Tokyo, Japan; and Berlin, Germany.
Read Full Job Description