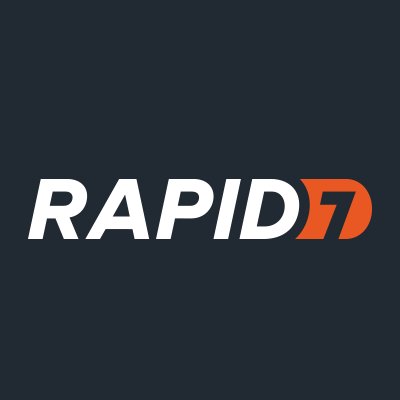 Senior International Accountant
Senior International Accountant
Position Summary
Rapid7 is looking to recruit a Senior International Accountant who will be responsible for the accounting and compliance of our international subsidiaries.
Rapid7, Inc. is a leading provider of security data and analytics solutions that enable organizations to implement an active, analytics-driven approach to cyber security. We combine our extensive experience in security data and analytics and deep insight into attacker behaviors and techniques to make sense of the wealth of data available to organizations about their IT environments and users.
The Senior International Accountant is responsible for Rapid7's foreign subsidiary accounting and compliance, including the management of third-party international bookkeepers, review of account reconciliations, and compliance with Sarbanes-Oxley, U.S. GAAP, and international accounting standards. The ideal candidate will have a background in the software industry, project management, strong international operations experience and technical accounting knowledge, as well as the ability to support all aspects of general ledger and month-end close process. This position will be required to work cross-functionally, especially with the Tax, Treasury, Legal, Payroll and People Strategy departments on various international matters. This position will report directly to the International Accounting Manager and is based at Rapid7's global headquarters in Boston, Massachusetts.
Essential Job Responsibilities
Manage and support international ledgers, including the monthly close process and reporting package review

Provide support on international audit, tax, and compliance requests

Provide guidance, communication, and assistance to the foreign subsidiaries from the corporate office

Perform cost-benefit analyses and drive implementation of international expansions

Perform international treasury activities

Manage global reconciliation process and develop process improvements

Record intercompany transactions, eliminations, and consolidations

Become a key partner to operating management and work closely on month-end analysis

Assistance to other departments on international financial matters

Lead various ad hoc projects such as new system implementation, expanding banking relationship, and supplier/vendor relationships
Position Requirements
A CPA and BS degree in Accounting or Finance are required

4-6 years of experience with a combination of Big 4 public accounting (or large regional) working with publicly-traded clients and private industry desired

Experience working with the accounting and consolidation of foreign subsidiaries and working with multiple currencies

Strong knowledge of U.S. GAAP and internal controls

Strong analytical skills and critical thinking

High energy with a sense of urgency and ability to multi-task

Keen sense of process management and ability to drive process change and improvement

Demonstrated ability to manage projects and teams in a fast-paced environment

Proficient with NetSuite, Concur, Coupa and ADP Streamline a plus

Demonstrated ability to build and sustain critical partnerships with staff and operating management
Read Full Job Description